View all news
Professor of Law responds to end of life ruling news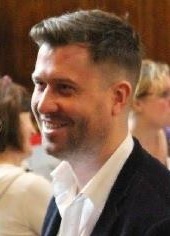 Press release issued: 21 September 2017
A landmark ruling means court decisions will no longer be needed in right-to-die cases. Professor John Coggon provided a summary of the law and the judge's reasoning.
"Every day doctors have to make life and death decisions. Where a patient lacks the capacity to give or withhold consent, such decisions are made in accordance with the patient's best interests, taking into consideration the patient's clinical needs, and personal values, beliefs, wishes, and feelings.
The right to life is a fundamental entitlement, shared equally by those who have and those who lack the capacity to decide for themselves. However, sometimes, a person's best interests are not served by ongoing treatment, even where that treatment is life-preserving: in these cases, the law requires that the treatment be withheld or withdrawn, and allows the patient to die.
The law was that for patients in a minimally conscious state (MCS) or persistent vegetative state (PVS), a court must rule that continued treatment, including artificial feeding, is not in a patient's interests before it might lawfully be withdrawn, even where the doctors and family members agree that the patient should be allowed to die in his or her own best interests.
Mr Justice Peter Jackson's judgment yesterday changes this. As of now, in those cases where there is no disagreement on best interests amongst the health care team and the patient's family, the judge held that there is not a strong enough reason to apply stricter legal procedures.
Should there be disagreement, or some other reason to seek it, a court ruling may of course still be requested. Otherwise, doctors must simply make treatment decisions in accordance with the Mental Capacity Act's best interests standard.
The judgment explains that not only does this bring MCS and PVS cases in line with wider practice, it avoids costly litigation processes and the provision of inappropriate treatment during the time it takes to seek a court's determination."
Professor John Coggon
Further information
Professor John Coggon is Chair in Law at the University of Bristol and Director of the Centre for Health, Law and Society. His research focuses on the relationships between politics, morality, and health law and policy.
Centre for Health, Law, and Society (CHLS): Issues such as end of life decisions fall under the areas of expertise and research of the CHLS, an interdisciplinary Centre established to examine the diverse roles for law and governance as mechanisms to address health and well-being. The CHLS will be hosting an official launch event on 5 October 2017.