View all news
Professor Ford QC delivers sold out exam revision lecture on 'Advocacy in the Supreme Court'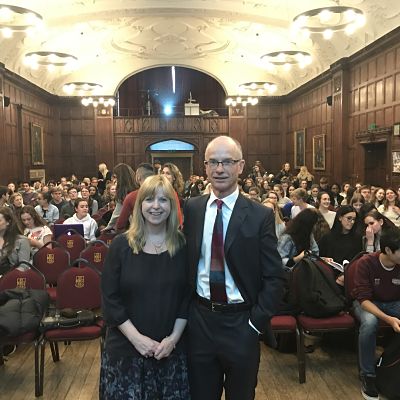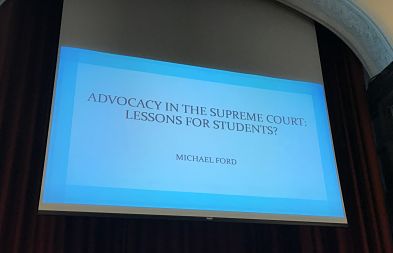 Press release issued: 26 April 2017
On 24th April, the Law School in conjunction with the UBLC and Bar Soc hosted a lecture by Professor Michael Ford QC, on his advocacy in the recent Supreme Court case of R (Unison). The turnout at the event was exceptional, filling the Reception Room to capacity with over 200 students in attendance.
Professor Ford's translation of his experience in the Supreme Court into techniques applicable to students was excellent and very well received. Students appreciated the honest advice, and found it particularly relatable and applicable during this period of revision, saying that it helped to bring their revision techniques back into focus.
Students benefitted from hearing a first-hand account of the facts and arguments of R (Unison) with regards to the impact of the EU/ECHR on Employment law. Professor Ford even stayed behind after the event to elaborate further on the topic, which students found incredibly helpful.
The event also helped students connect with teaching staff, highlighting the excellent work that academics are involved with outside of their traditional teaching roles.
Of the event, students said: "I found it really inspirational", "I didn't think it would be as useful as I was", and "I forgot how funny Michael Ford is as a lecturer".
The Law School, UBLC and Bar Soc would like to thank Professor Ford for delivering the lecture and Professor Conaghan for providing the introduction.