View all news
Law School Professor submits evidence for government Brexit Committees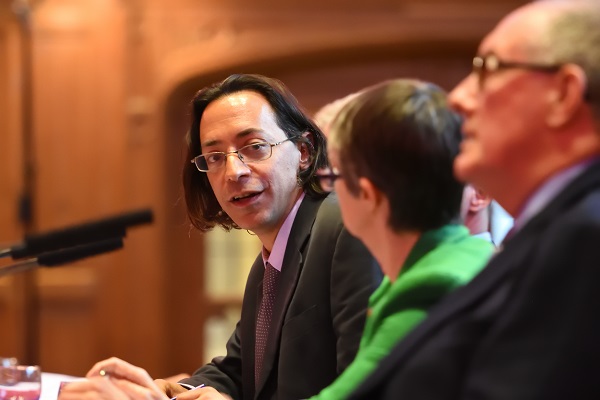 Press release issued: 16 November 2017
Professor Phil Syrpis was invited to submit evidence to two parliament committees to share his EU Law expertise.
In October 2017 Phil Syrpis, Professor of EU Law, submitted written evidence to both the House of Lords Constitution Committee and the House of Commons Exiting the EU Committee.
In his notes Professor Syrpis analysed the effects of certain provisions of the Withdrawal Bill, with reference to the existing relationship between the UK courts and the Court of Justice of the European Union (CJEU), arguing this relationship is often misrepresented in much of the Brexit debate, that the Bill destabilises the existing relationship between UK law and EU law (as well as the UK courts and the CJEU), and that it does not provide sufficient clarity as to the future.
Further information
Professor Phil Syrpis is an expert on the EU treaties. He has been filmed talking about the triggering of Article 50 and has published academic research on a wide range of subjects relevant to Brexit, including EU employment law, EU trade law, free movement, the Court of Justice of the European Union and the European Union's institutional framework. In the wake of the referendum result, Phil Syrpis has been using his expertise to contribute to public engagement and policy briefings, producing a number of articles and blog posts on the EU law questions surrounding Article 50, including in relation to the Miller litigation. These have included a Policy Briefing and blog post for Policy Bristol, contributions on the eutopialaw.com blog, and participation in the Guardian's 'Brexit Means' Podcast.
For further information about legal news, events and research related to Brexit please visit the Law School's Brexit Centre website.