View all news
Law School Employability team shortlisted for prestigious 'Best University Careers / Employability Service' Award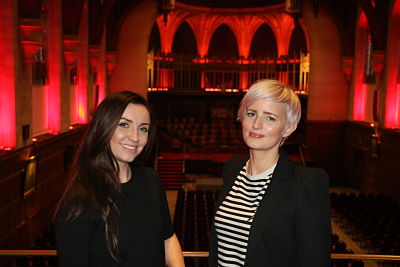 Press release issued: 11 December 2017
The University of Bristol Law School Employability team has been shortlisted in the National Undergraduate Employability (NUE) Awards as 'Best University Careers / Employability Service' award - the only law school in the country to reach the final!
Being shortlisted for the award helps to recognise the hard work and dedication that the employability team have put in, particularly Dr Clair Gammage, Dr Ardavan Arzandeh and Rosa Grainger, to deliver a diverse and engaging portfolio of events and opportunities to law students over the past few years.
The employability provision in the School has grown year on year, showcasing an ever-wider range of opportunities such as expanding the Professional Mentoring Scheme, with plans to introduce an additional mentoring scheme for next academic year. The team has also streamlined its events provision into themed weeks, covering areas such as Investment Banking and Consulting, Technology and start-ups, Government and Policy plus many more.
The collaborative approach adopted by the team to ensure great working relationships with the central Careers Service and the various law students societies has maximised the benefit to the overall employability of our students and their future prospects.
We wish the employability team the best of luck for the final in February!