View all news
Interview: Life as a law student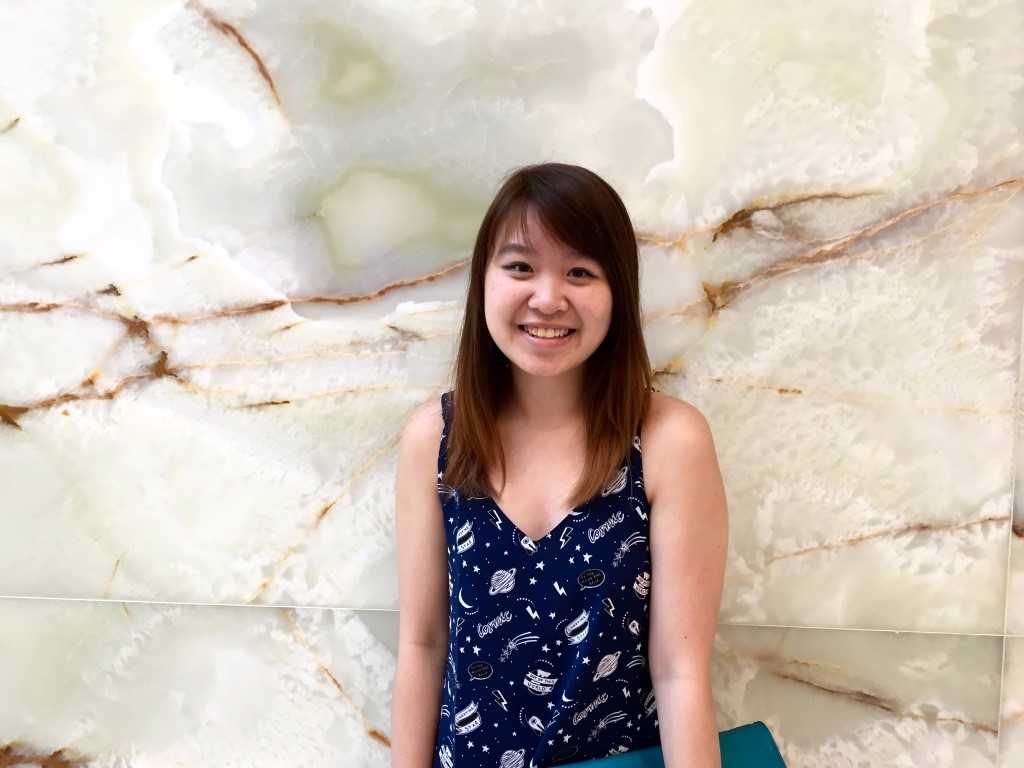 Press release issued: 26 September 2017
In this interview, Chloe Deng recalls what her first year as a law student was like. From making the jump from school to university, finding out which method of study worked best for her and learning not to 'chicken out' of challenging moments - to the support she gained from tutors and fellow students. In particular, she provides some great advice for this year's freshers.
How did you feel as an international student studying in Bristol?
I really enjoyed the vibe when I first arrived in Bristol. There were lots of students around who were offering to help at every corner and it made me feel very welcomed. I managed to meet new people immediately, who happened to also be international students, so we decided to create our own mini tour of Bristol and then headed over to the Bristol International Student Centre (BISC) - where we met even more international students.
Why did you choose Bristol ?
What first attracted me to the University of Bristol was the response and attitude I received from the Admissions Office and the International Office. During the application process, all Year 13 students are panicking and worried. Naturally, considering I hadn't had the chance to visit any universities before applying, the first impression I received was from the aforementioned teams. All my emails were replied to promptly, sometimes even within 2 hours! I felt really welcome and that the University genuinely cared about me as a student; I wasn't just "candidate #9876" or something like that.
Admittedly, Bristol was my insurance choice on UCAS.
However, I can proudly say that I am much happier at Bristol than I could have expected at any university. I believe that the University is reputable - especially the Law School - and that is something quite important to me. Also, I have often heard people describe the city as a "cheaper version of London" - meaning that you get to enjoy the perks of a city life (as you do in London), but you'd spend less as well! Although I didn't have a chance to visit the city or the university beforehand, I did some online research and I was able to picture myself studying in a place like Bristol. I feel that Bristol can offer both the perks of a city, but you can also have a quiet time walking around the Clifton Suspension Bridge, or just pop into nature.
How did you find the transition from School to University?
Honestly, studying Law at University wasn't as tough and difficult as I expected. However, that is not to say that it was super easy. The "jump" from school to university was not something that I was prepared for, since I hadn't taken Law for A-level nor had I studied Law as a subject prior to University. I think that the support I was given from various staff at the University really helped ease the pressure. Also, I found that talking to fellow students in my cohort about worries and difficulties really helped us all; we knew we weren't the only ones who found it difficult.
What was the biggest challenge you faced in your first year of study?

I struggled quite a bit with figuring out which method was the most effective for me in terms of studying Law. It was quite confusing having to remember cases and the rationale behind them, but at the same time learn the fundamental principles. Also, I'm someone who can occasionally freak out easily and forget why I chose Law to begin with. However, I'm lucky enough to have friends around me who consistently kept me grounded and didn't let me "chicken out" and just swap subjects that easily! I'm genuinely grateful to all my friends for all those study sessions and case crunching time.
What inspired you the most in your first year?
I found lots of inspiration from certain tutors and lecturers. They form the academic team that help you advance your studies and I think that a good relationship with these people will take you a long way. I particularly loved going to my Tort Law lectures; it turned out being one of my favourites subjects! One lecturer (Catherine Kelly) is very memorable and I look up to her for inspiration. The way she delivers her lectures really captivated my attention and I can say that I have developed a love for Tort Law through attending her lectures. The tutors and lecturers at the University are impressive individuals that are always happy to help and guide you through your studies when necessary.
Now in your second year, what do you feel has helped you most in preparing for this year?
I gained a lot by talking to students in the year above me. They are always happy to offer advice. It really is great! I quite enjoyed talking to my personal tutor (who happens to be the Head of School for Law!!) about which units I should take and how to advance my career prospects. As humans, sometimes we aren't the best at taking criticism or advice that doesn't fit what we want to hear. However, you really need to trust your tutors - they only want the best for you and they really do care about you.

What is your main goal for this year?

I intend on becoming more involved with University life and look out for any freshers that may seem lost. I really love giving back to the community and I know, from first hand experience, that guidance and advice from students in the years above are invaluable.
Have you started to think about your employability? If so, what activities have you undertaken to help you in this?
Definitely! I've been thinking about that for a long time actually. Well, I started doing internships since Year 12 and now that I am in my penultimate year, I'm applying for vacation schemes and training contracts. Hopefully, some law firm would like to take me on. I love Model United Nations and I think that this activity really equips people with transferable skills for any profession. Honestly, I think that any activity, be it a sport or music, is useful in terms of developing as a person. I use LinkedIn and I can proudly say that I was offered an internship through LinkedIn this past summer. I really recommend getting a LinkedIn account and start building your professional profile.
What are your long term goals. Where do you want to be in 5/10years time?
Put simply, I want to be happy. For me, that means being able to practice an area of Law that I love, in a law firm. Whether it is one of the "magic circle" firms or not, isn't as important to me.