View all news
Team of the Year award won by Law Schools' LiP Service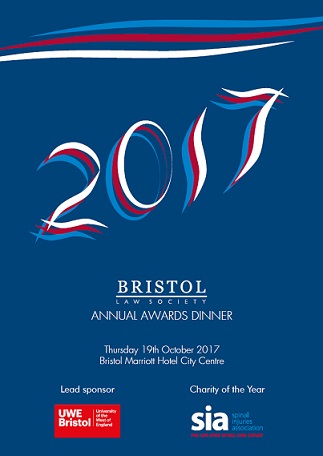 Press release issued: 24 October 2017
On 19 October the Litigants in Person (LiP Service), a joint initiative of the University of Bristol Law Clinic, University of Law and the University of West of England was named Team of the Year by the Bristol Law Society.
The Team of the Year award, given to 'a legal or support team from private practice, chambers, or in-house in commerce or public service that has made an outstanding contribution either in their organisation or to their clients or legal sector' (Bristol Law Society) was awarded to the LiP Service at the Bristol Law Society Annual Awards Dinner.
The LiP Service is a cooperation between the University of Bristol Law Clinic, University of Law, and the University of West of England (UWE) Law clinic, and is the first project on which the three law schools have collaborated together. For those who find themselves in a position as Litigants in Person (LiP) needing to put forward their own case in court, the LiP Service offers pro bono assistance, with law students providing help with understanding and preparing for legal processes.
Final year law student Bella Cooper has written about her work with the Law Clinic and the LiP Service:
"The experience I have gained has been invaluable. Working with people and applying the law is very different to learning the law in its black and white form. The skills I have gained have helped me in several areas, including my internship this summer. I genuinely believe there are voids for those who cannot afford legal advice, so doing what I can to help solve these individuals is a priceless reward of being part of the Clinic."
Further information
For further information about the Law Clinic, please click here.
For more information on this year's awards please visit the Bristol Law Society website.