View all news
Are We Rich Yet?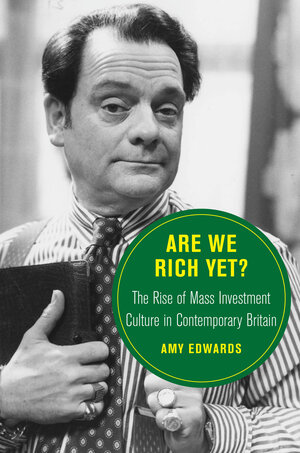 1 June 2022
by Amy Edwards
An in-depth history of how finance remade everyday life in Thatcher's Britain.

Are We Rich Yet? tells the story of the financialization of British society. During the 1980s and 1990s, financial markets became part of daily life for many Britons as the practice of investing moved away from the offices of the City of London, onto Britain's high streets, and into people's homes. The Conservative Party claimed this shift as evidence that capital ownership was in the process of being democratized. In practice, investing became more institutionalized than ever in late-twentieth-century Britain: inclusion frequently meant tying one's fortunes to the credit, insurance, pension, and mortgage industries to maintain independence from state-run support systems.

In tracing the rise of a consumer-oriented mass investment culture, historian Amy Edwards explains how the "financial" become such a central part of British society, not only economically and politically, but socially and culturally, too. She shifts our focus away from the corridors of Whitehall and towards a cast of characters that included brokers, bankers and traders, newspaper editors, goods manufacturers, marketing departments, production companies, and hundreds of thousands of ordinary men and women. Between them, they shaped the terrain upon which political and economic reform occurred. Grappling with the interactions between structural transformation and the rhythms of everyday life, Are We Rich Yet? thus understands the rise of neoliberalism as something other than the inevitable outcome of a carefully orchestrated right-wing political revolution.
See the Publisher's Website for more information.