Facilities
The School of Chemistry is housed in two large, purpose-designed buildings and is exceptionally well equipped. A building specially devoted to synthetic chemistry, complete with state-of-the-art laboratories and fumehoods, was opened in December 1999.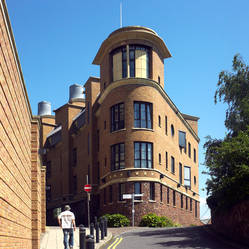 Our strong research profile is sustained by a world class equipment and instrument infrastructure offering researchers access to a wide range of analytical and visualisation techniques and associated technical expertise. Some examples of the many analytical techniques fundamental to the research carried out here are given below.
We welcome enquiries from industrialists who might wish to use these services. Please contact our industrial services team for further information.
Facilities