Careers
Our graduates have an excellent track record of employment, with 96 per cent accepting job offers, continuing in higher education and even setting up their own companies. Of the remainder, the majority see the year after graduation as an opportunity in which to travel before settling down to a full-time career.
All major employers recruit annually at the University and many recruit directly from the School of Chemistry. You can expect a high demand for your skills from the chemical and allied industries, while good prospects are also available in the public sector, including the Scientific Civil Service.
Graduates in Chemistry and Chemical Physics are increasingly in demand in many areas where a trained numerate mind is required; rewarding careers in banking, the commercial and financial world and administration are all available.
Many Bristol Chemistry/Chemical Physics graduates continue their studies in higher education for MSc and PhD degrees. The school is very successful in these areas. The MSci qualification is a particularly good preparation for those wishing to pursue research in chemistry, physics or a related science.
Chemistry is a lively, developing subject and chemists can look forward to involvement in rewarding and varied work of direct importance to the health and wealth of the nation.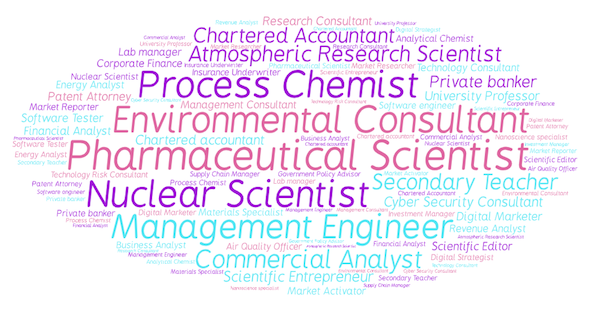 Highly rated graduates
96% of our graduates are in employment or further study 15 months after graduation
*Graduate Outcomes Survey 2020