View all news
Bristol academic lands grant to study gold mining, illegal logging and land-grabbing in the Amazon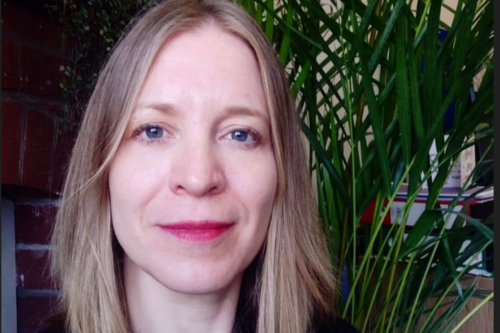 Press release issued: 12 September 2023
A University of Bristol academic has landed a grant worth more than £1.3m to study clandestine economic activities that give rise to disastrous environmental consequences such as small-scale gold mining, illegal logging, and land-grabbing in the Amazon rainforest.
Dr Amy Penfield, a Senior Lecturer in Anthropology and Archaeology at the University of Bristol, has been awarded a European Research Council (ERC) Starting Grant, worth around €1.6M.
Dr Penfield will use the grant to develop a comparative study of what she terms 'incursion economies'. Dr Penfield's team will carry out extensive fieldwork in Brazil, Bolivia, and Peru. The intention is to shed light on the various strategies and structures put in place by people on the ground to allow these small-scale informal activities to continue despite the geographical, economic and legal barriers.
"Large-scale deforestation is clearly one of the most pressing issues of the contemporary world," Dr Penfield explained. "But it is interesting to note how little research has been conducted on, or indeed with, the people directly engaged in deforestation and other forms of environmental degradation.
"On the surface it may seem counterproductive to spend time with people engaging in unethical and unlawful activities, yet gaining clarity on the complex dynamics behind drivers of environmental change from the inside is a missing piece of the puzzle crucial to mitigating declining biodiversity and climate change in the Amazon and beyond."
Dr Penfield was one of 400 young scientists and scholars from across Europe to be awarded an ERC Starting Grant this year. The grants – worth a total of €628 million – support cutting-edge research in a range of fields from medicine and physics, to social sciences and humanities.
ERC President Professor Maria Leptin said: "It is part of our mission to give early-career talent the independence to pursue ambitious curiosity-driven research that can shape our future. In this latest round of Starting Grants, we saw one of the highest shares of female grantees to date, which I hope will continue to rise. Congratulations to all winners and good luck on your path to discovery."
Further information
The ERC, set up by the European Union in 2007, is the premier European funding organisation for excellent frontier research. It funds creative researchers of any nationality and age, to run projects based across Europe.