Development Associate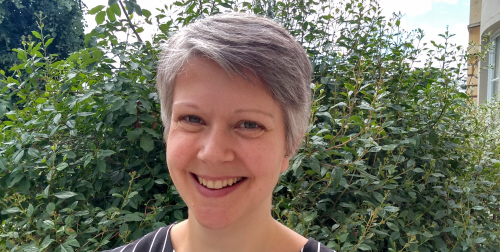 Dr Vicky Jones
Vicky supports the research community to make new connections across disciplines and provide opportunities for interdisciplinary research activities. Vicky also manages the annual Innovation Fund call, providing pump-priming funding for new interdisciplinary research ideas.
Vicky joined the Cabot Institute in November 2016, following eight years working in the research policy team at HEFCE and also as Deputy Manager for REF 2014. Prior to working at HEFCE, Vicky was a member of the Engineering team at EPSRC supporting researchers submitting medical engineering proposals and managing the peer review process.
Vicky obtained a PhD in Analytical Chemistry from the Organic Geochemistry Unit at the University of Bristol in 2002. The work focused on the routing and synthesis of amino acids between diet and bone collagen and applications to paleodietary reconstruction.
You can contact Vicky at vicky.jones@bristol.ac.uk or call +44 117 455 6116.
(she/her)