Student experiences - USA
Noelle Tankard - BA Archaeology and Anthropology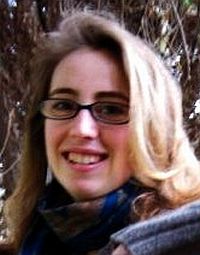 As an American, I get asked why I've come to Bristol on a daily basis. I'm still searching for a quick answer to toss into conversation because, otherwise, I'm tempted to talk endlessly about everything from the educational quality and style of my course to the general attitude and feel of Bristol; the trust and opportunities with which we are presented; the independence and friendliness; the interest and passion displayed by students and lecturers; the chance to explore another lifestyle.
I'd first chosen the University of Bristol for the course and the ranking. I'm studying Archaeology and Anthropology – subjects that have intrigued me before I even knew what they were called – with the intent of continuing to a postgraduate degree. Whether I continue in palaeoanthropology, ultimately doing field research in human origins, or pursue a legal career in international humanitarian law, I feel that what I am learning here, about humankind, will be of utmost benefit. More importantly – it's absolutely fascinating. Unlike American undergraduate programs which require years of general studies, the British system allows students to focus immediately – and to dive deep into the subject. Along with textbooks, I was asked to bring steel-toed boots and a shovel. During the first week of my Introduction to Archaeology class, we walked the Downs examining earthworks and Roman quarries and went on a field trip to Avebury. My first year, my first term, I'm discussing research opportunities with my Personal Tutor; the possibility wouldn't even exist in the US.
In addition to the intensity, the wealth of opportunities available at the University of Bristol are staggering. Academically, the open units program allows students to study various interests outside of their department and, socially, there are clubs and groups devoted to every possible interest. There are numerous venues for volunteer work and social activism, for arts, and for sport. I'd given up playing violin in high school because I just didn't have enough time; I'm planning on starting again now, with the University orchestral groups – inspired by the students that I live with and the amazing live music available throughout the city any night of the week. I've found more than I can take advantage of – the potential that the University, and the city, offers for students to explore and develop is amazing – as is the balance that it encourages.
I live in Elmgrove Park, a university house where I share a kitchen and toilet with two other students and share gossip and laughter with everyone in the house. I chose to live in a House instead of a Hall because of the higher degree of independence than I would expect in a Hall of Residence and the chance to merge into Bristol and get to know the neighbourhood and city. It's quieter than your typical image of university life and can get a little cut off – but there's still plenty to do, and plenty of people to get to know. I live with about thirty students who study everything from languages, history, physics, maths, medicine, and psychology. Some days I walk up to find students wrestling and fencing in the car park; other days, serious games of chess – and there's someone playing guitar almost every evening. (Today I saw snow for the first time. It's gorgeous!)
I'm incredibly glad that I've come here. I have to admit that I applied to UCAS on a slight whim. Having done the International Baccalaureate program at my high school in the US, I decided to expand my options for university study. I was born and raised in Southern California; my parents worked in the film industry, mostly travel documentary, and so I was lucky to be able to travel very young and get to see a variety of places and people. I grew up in Los Angeles and then moved out to a suburban area before high school, where the artificial segregation bothered me. I enjoy diversity and mixture and I'd begun to consider leaving the states after I finished education. When I received offers from universities here, looked into them in more depth, and realized that the academic quality of my education would be in no way sacrificed by going abroad for university – actually, in my field, significantly improved – I came to visit. When I arrived, met with a professor, had coffee with the lecturers in my department, and wandered the streets of Bristol, I knew that the University of Bristol was the right place for me. I'm greatly enjoying it, and know that it will only continue to get more interesting.
---
Kaia Rose - BA Drama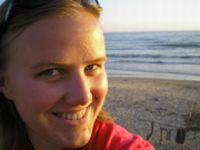 I visited Bristol almost two years ago when I was backpacking around Europe. The idea of going to a university in England was hovering in the back of my mind, so while I was in the U.K. I stopped in Bristol for about five hours, received a tour from the international office, walked around the city a little bit, and caught a bus to my next destination. It wasn't very much time, but it was enough to know that I wanted to apply to the University of Bristol. After only seeing a small section of the city I instinctively knew that I could be at home here. With beautiful architecture and gorgeous countryside surrounding it, Bristol is enough of a city to always have something interesting going on and yet small enough to walk everywhere. It made such an impression on me, that I was still thinking of it when I got back to Southern California.
My previous schooling before Bristol was at a theatre conservatory in California where I was given hands-on training in technical theatre. This programme prepared me to work as a professional stage manager after graduation, but gave me little access to the creative or academic side of theatre. After a few years of working in the field, I decided it was time to finish my degree and began searching for a university. I wanted to find a programme that would have a strong drama department with a foundation in theatrical theory and the creative process without focusing on one area of theatre, like acting or tech. I was debating studying film but, not thinking I would be able to major in film and theatre, I thought theatre was probably the better option. I was ecstatic, therefore, to find that the University of Bristol's drama course covered theatre, film, and television, which is almost unheard of in the U.S., and offered a broad area of study in both the practical and theoretical. By getting a solid foundation in both areas of each field, I will have the opportunity after graduation to pursue many different avenues of work and to try my hand at everything.
During my first term here, we have focused on the creative process and devising original works of theatre, which is part of a bigger movement of avant-garde theatre that exists in the U.K. Devising is more uncommon in the U.S., so much so that we do not even use the word "devise" within the theatre; it took me a couple days to realize what everyone was talking about! Original pieces of movement oriented theatre has always been more interesting to me, but in California I had to seek out companies that were dedicated to this work while in Bristol it is part of my degree. After the first year you get to choose courses that sound most interesting to you, allowing you to focus on certain areas without having to make a commitment to any one area. In your third year you receive the opportunity to apply for internships as one of your final avenues of study.
I love immersing myself in British culture and discovering the idiosyncratic differences in language (pants vs. trousers) and spelling (color vs. colour), childhood songs that differ only slightly like the Hokey Pokey and the Hokey Cokey, and learning how to cook British foods such as Yorkshire Pudding. When I traveled back to California for the holidays, I shared with my family the beauties of Marmite, Christmas Crackers, Hob Nobs, and Christmas Pudding. I am getting such a larger and more extensive education here in England than I would be if I had stayed in California in a country I was native to and a culture I was familiar with. Living in Bristol has been an adventure in so many ways and I look forward to it becoming my home over the next two and a half years.
---
Kate Perutz - BA History of Art with Study Abroad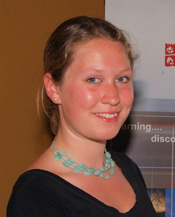 When I first visited the University of Bristol on an Open Day I knew right away that it was the perfect place for me. The University and city were the perfect size to offer a community spirit and plenty of opportunities, and my department was extremely welcoming. Choosing to study history of art in England seemed as natural as choosing to apply to Bristol. Being in Europe puts a whole world of art at your fingertips. Not only is it so easy to get so many of the world's greatest museums, but you even feel a sense of artistic tradition when you walk down even the smallest streets in Europe. It's a completely different feeling to walking through the skyscrapers of Chicago.
Knowing that I wanted to study history of art made my decision to go to Bristol even easier. Unlike the US system, it is possible to specialise in your subject right away. Also, living in England offers many opportunities that do not exist in America. Roommates are highly uncommon, and single rooms mean no worrying over what the person you live with is doing. As a first year it was a good choice to live in Wills Hall, a catered hall of residence. It was so easy to meet an array of great people and the JCR organized really fun social events. Outside of hall the University has loads of societies that are easy to become involved in. I joined Fine Film, Photography, Chocolate and the Art History Society. They all organize lots of great events and socials which allow you to meet new people with similar interests to you. Being an international student in Bristol also means that you get to share your culture with everyone else. I made Thanksgiving dinner for 15 of my closest friends, and it was one of the best experiences of the year. Everyone really appreciated being able to enjoy an American tradition that they had never been part of before, and I loved being able to introduce them to it.
Another huge difference between the US and England is that it is legal to drink in England which means that there is a completely different, and healthier, approach to alcohol. The idea of a 'kegger' does not exist in England while going to the pub for a drink with your friends is a regular occurrence. Bristol offers a great nightlife scene and there is never a shortage of things to do go out and do. From dance clubs to jazz bars to comedy clubs there is always something for everyone. Being a big city Bristol also attracts a large number of big British bands that are so easy to go and see.
Of course, there is more to university than drinking, music and societies. The University of Bristol is a challenging place that will push you to do your best. My department was always willing to help and inspire their students, but they also expected a large amount of student input. The libraries and departmental resource centre offered everything I needed to get my work done. The exam period is an intense time and you are expected to have done a lot of work on your own. You are also expected to have explored extra avenues that interested you in your course of study. Though it seems like a lot of work, this was really very rewarding and it's so great to be able to apply what you've learned to everyday life.
From the academic to the social side of life- Bristol offered everything I was looking for in my first year and made me feel right at home. I can't wait to spend three more years studying at this university.
---
Greg DiIorio - BSc Economics and Mathematics
After attending an American university for two years, I was interested in broadening my experience. I had decided upon a major, but wanted to finish somewhere else. A move to the English educational system gave me the opportunity to specialize in that field after I had explored the possibility of studying other subjects. I settled on Bristol because I wanted an open-minded environment that was big enough to have diverse areas, but not so big that I would feel isolated from the University or my fellow students.
I expected a thorough education in my field. What I did not expect (and have been pleasantly surprised to find) was to further my understanding in other subjects as well, simply by association with my fellow students and being in an intellectually vibrant environment like Bristol. Whether it be politics, philosophy, history, physics or any of various other subjects, I found my fellow students to be interested in discussing their course and others. Furthermore, as I compared what they were learning and the opinions they formed as a result, I came to further understand the importance of perspective in shaping one's education. In short, English people are often not taught the same things as American people.
These slight cultural differences, of course, extend beyond the classroom. Every day I spend in Bristol broadens my understanding of not only Britain, but also of America. Taken in the context of the world as a whole, of course, Britain and America are actually very similar places. So, the observation of (sometimes very large) differences in perspective, apparently resulting from growing up in different, but comparatively similar, places has made me question why I hold the opinions I do, ultimately leading to a further clarification and personalization of those opinions. Furthermore, as Bristol draws students from many other countries as well, and the make-up of the city itself is fairly international, the exposure has been to more than just British culture and people. In short, living in a different country, and specifically in an intellectually stimulating environment such as Bristol, has enriched me as a person.
---
Celine Estache - BSc Economics and Mathematics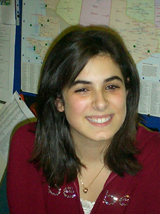 My Impressions Of The City Of Bristol:
It was during my first visit to Bristol that I fell in love with the city. In the summer of 2005, I traveled through England visiting the various Universities that interested me. After having been a bit overwhelmed by bigger cities such as London or Birmingham, or under whelmed in smaller cities such as Warwick, I was quite pleased when I arrived at Temple Meads train station. There were no towering buildings or pasture fields to greet me, instead there was a roundabout filled with taxis and in the distance, I could see some fairly normal sized buildings. As I made my way to the city centre in the taxi, I remember being very excited about all the small vintage shops that adorned Park street. Later, as I was walking through the University buildings, I was also very impressed by the old architecture of these buildings. As I left Bristol, I couldn't help but think how nice it was to be in a city that was so modern yet timeless at the same time. This is when I knew that Bristol would be the perfect place for me to go to University.
What I Enjoy Most About Studying In Bristol:
Because I am an international student, I think that what I enjoy most is being surrounded by a different culture. Most of the friends that I've made here are British and they have showed me so many great English traditions. I have learned to cook a Sunday Lunch and have fallen in love with Cadbury's chocolate. I've been on a night out to the pub and then had Fish and Chips on the way back home. As I'm very interested by all that is entertainment, I was delighted my friends introduced to one of England's best comedians, Ricky Gervais and the wonderful show 'The Office'. I've discovered so much in just one term that I can't wait to see what treats the next two and a half years will bring me!
How Do I Think My Education at Bristol Will Shape My Career:
I think that studying in the UK was a good choice for me because of the quality of education they offer here and particularly at the University of Bristol. There seems to be a great focus on writing skills here, which is a great ability to have no matter where you work in the future or what field you go into. Also, the fact that your progress is strictly monitored in tutorials motivates you to work even harder. Finally, the greatest advantage of studying in England is that it will broaden my horizons: not only will I have been able to learn about a new culture but hopefully by the end of my stay here I will have taken some of these characteristics with me which will make me a unique employee.
---
Ed Moline - BSc Social Policy and Politics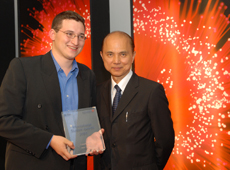 Ed entered the British Council's International Student of the Year Awards competition in 2008. Entrants were required to write a letter to someone at home, to tell them about their experiences of living and studying in the UK. Ed won a regional runner's up prize. Here is his award winning letter! And a photo of him receiving his award from internationally renowned shoe designer (and UK alumnus), Jimmy Choo.
"Dear Mrs. Goh,
Well, I made it to my final year of university and it seems like a lifetime since you were teaching me high school chemistry. Much has happened since then and with almost all of my original plans turned on their head. Still, I know I made the right decision when I left Malaysia to study in the UK rather than returning to the USA. I came to study Chemistry & Law with the idea that I should focus exclusively on my studies and leave activities alone. Thus I only joined the debate and filmmaking societies. In retrospect, there was no good reason not to take part in the many new experiences and opportunities at University. By the end of my first year I realised that Chemistry was not for me. The University was very supportive in helping me to transfer to a politics and social policy degree, of far greater interest. Indeed the greatest resistance to this came from my parents, but in the end the right course was followed.
In changing my degree to what I truly wanted to study, I embraced the idea that great success could only be achieved through great passion. It was time to get involved. In my second year I kept up with debate, was elected Deputy Chair of Student Council, wrote for the University student newspaper, and became a delegate to the National Union of Students (NUS). In my third year, I became the chair of Student Council and senior member of the NUS delegation. My accomplishments in these roles were mundane; reforming policy creation, improving officer training, creating procedures to hold officers to account. Yet I took great pride in this work, ensuring that Bristol students had a functioning democracy and proper representation at a national level.
Despite this involvement, I felt I could provide a more meaningful contribution. Thus I moved from debate to Student Training. In this voluntary role I was able to use my public speaking experience teach students throughout Bristol transferable skills, from team building to time management. I was so involved, I started creating and redrafting courses. By the end of the year my efforts were acknowledge with the jocular creation of the Edward Moline award for commitment and dedication.
This year, I have had to focus more on my degree and less on activities. I still train, but put Student Council to one side to help lead the newly formed society exec as Vice Chair. This is still a tall task as I oversee the development of UBU's 180+ societies. My housemates joke that I spend more time at the Union than at home. This may be true, but I found a place I love in an institution I care deeply about. Thus I have no qualms devoting my time and energies to its development. This is the main reason I am now running for President of UBU.
Yet through it all, my greatest passion at University has been rooted in film. At the end of my first year I was surprised to find there was no UK film festival for students. After further research, I took a plan of action to the President of University of Bristol Filmmaking Society in October and secured their support to create the first Screentest National Student Film Festival. I have been coordinating and developing it ever since. For the past three years this three-day event has provided young filmmakers with chance to showcase their work to a proper audience. It acts as a focal point to exchange ideas, develop new skills and gain insight into the film industry. I have always prioritised the educational aspect of Screentest by securing speakers such as Duncan Kenworthy (then Chairman of BAFTA, producer of Love Actually), Director Ken Loach (Palme D'Or winner 2006), and this year Stewart Till (Chairman of the UK Film Council). With these seminars and others students receive insight and experience which was previously unattainable. This has lead to the National Union of Students endorsing Screentest, as the 'premier student film awards'.
Since exposure is so crucial to a filmmaker's success, this year I created Screentest Distribution. We now make and distribute 2 DVDs a term to societies across the UK and have a TV channel broadcasted to 90 different Student Unions. These achievements were only made thanks to the support of a plethora of enthusiastic academic departments and societies, my student union and UK film institutions such as BAFTA and the UK Film Council. I have little doubt that the UK is the only place where I could find the resources and encouragement to create Screentest.
At University in the UK I have done and learned more than I ever expected. My successes have been acknowledged through awards such as Convocation, Bristol's highest non-academic award, and honorary life membership of UBU. Though these awards are nice, the most important thing to me is that I have found a home in Bristol. Even as I move across the world, I will continue to smile as I look back, knowing it is there waiting for me to visit. For this I must thank you Mrs. Goh, for I would not be here without you.
Yours, Edward"
---
Ryder Taff - MSci Maths and Philosophy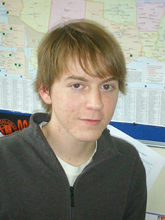 "When I was searching for universities to apply to in my last year of high school, I came across Bristol as it was ranked near the top of league tables. When I researched their mathematics department I found rankings even higher. As I applied, I learned more about the city and the University, the more I learned the more I wanted to go. After I was accepted it was only a matter of convincing my parents sending me a quarter of the world away to the University of Bristol was a good idea.
Armed with only the information gleaned from the internet and a few people I met who knew of Bristol, I set off to my first year of university a week early to get acclimated to the city.
I easily fell in love with the city of Bristol. The narrow winding streets and bustling city life was a stark contrast to my home in Mississippi (although the vast public green space is amazing). I spent the first few days just wandering around, getting lost and absorbing everything that I saw.
'Freshers Week' was a fast week of meeting everyone in my halls and getting oriented to the Clifton area. It seemed that everyone on my corridor was a perfect fit for each other. While the week was packed with pub crawls and club nights, we had plenty of time to bond over tea and adjust to the mealtimes.
I easily adjusted to lecture times scattered across the week, and to the various accents of my mathematics lecturers (German, Ukrainian, Australian...) and the tutorials for each subject made it easy to get help whenever I needed it. The tutorial system of the University is quite different from most American Universities. I was attracted to the idea of having a person to meet with once a week to work on understanding the course. Tutors and tutorial groups are the best tools for learning the material I need.
I have been trying to make the most of my University experience with clubs, sports and various adventures. Besides exploring Bristol on weekends, I joined the Explorers club, which takes walks and day-hikes in accessible areas like the Brecon Beacons or the Mendip Hills. I also participated in the RAG jailbreak, where me and a friend raised over £150 for charities and ended up in Arnhem, Holland, without spending a penny of our own money.
My experience here at Bristol so far has been amazing. I love the people that I have met, and the opportunities for things to do within the university and on my own time. Coming here has opened me up to new ideas and options that I never had to consider home in Mississippi. The quality of the academics combined with the outside exploration is the best education I could imagine."
---
Cody Bonds - MA Archaeology for Screen Media
I came across the University of Bristol through the Internet while searching for an MA program that matched my interests. The university offers cutting edge classes, in my case the Archaeology for Screen Media program – creating a course designed specifically for the creation of televised historical programming. With such a growing field of interest in the U.S.A., this was exactly the sort of program I was looking for – and Bristol was the first and only school to have it.
I came to Bristol to study and live in England, to experience the British Isles. I have always loved history, and Bristol has it in spades. Sometimes I will just pick a direction and start walking, and run into amazing historical spots and sites I never even knew existed. There are so many things to see and experience here that it would take several lifetimes to even begin to grasp a small portion of it.
The University and the city of Bristol itself are both steeped in tradition and history. The most encouraging part of my experience here though, has been the people. The friendly nature of the locals combined with a healthy amount of curiosity on my part has led to some interesting conversations and friendships. From the Christmas pantomimes to the explosive celebration of Bonfire Night, if you allow yourself to really become a part of the culture – you will come away with a top- notch education and stories that can never be rivaled.
---
Phredd Groves - MA Landscape Archaeology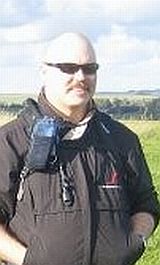 I came to study in the UK with the specific intent to study landscape archaeology, which seemed like a great match for my existing skills and interests within the discipline. When I came to the UK to visit Bristol and other universities, the city and the faculty that I met with at the University of Bristol stood out and my spouse and I decided to come here.
The program, with its numerous field trips, has been keeping me busy and challenged from day one. I very much enjoy the optional research seminars that bring in guest lecturers to speak about their current research, which often shines a different light on the approaches we are exposed to in the department. And I love the opportunity to get out into the field and do some actual research.
I'm living in Easton, which has been a great experience. My spouse and I have made friends here through some of the local community groups in the neighborhood and the diversity of the neighborhood reminds me a little bit of my former home in New York City. Bristol is also a great city to live in if you're vegan and/or if you're an avid bicyclist!
---
Kelly-Jo Jackson - MA Landscape Archaeology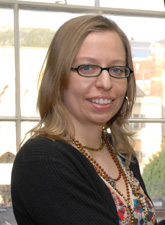 I came to the University of Bristol instead of local U.S. programs because I wanted an adventure. If I was after a good, yet safe and conventional, education I would have stayed in my hometown where I grew up and got my Bachelors degree. Instead I choose the harder route of a Masters in Landscape Archaeology in a foreign country and at an accelerated pace. Half the reasons for attending Bristol University were based on information from Bristol's website and from writing to faculty members. The other half was pure intuition. I came here to pursue a dream and to bring home the benefits of a cross cultural education.
I chose Landscape Archaeology because of its holistic nature. It is concerned with interconnectedness of landscape and people, continuity of settlements and civilization, and interdisciplinary approaches to interpreting landscape. In the western U.S. this is the future of our field, particularly when looking at prehistoric people and cultures. Conserving and managing cultural resources is the forefront of archaeology and I wanted to be a part of that. I wanted to look at America's cultural resources with new eyes and from outside my perspective.
For the past 6 years I have been working in Sociology and Criminology and the last 4 years as a social worker for Big Brother Big Sisters of America. I did not expect that changing careers at this level would be easy, and it has indeed proven challenging and difficult at times. However, the MALA program pushes you to be the best you can be, to reach new levels and to become a well rounded archaeologist with practical skills. Even considering cultural differences in the field between the U.S. and England most of the skills are transferable and widen ones knowledge of archaeology. The sheer amount of expertise in the faculty alone is reason enough to attend!
It is impossible to pick one favorite thing about the university and the program I am in. The field trips we take each week are amazing and informative, and the relationships with other students and lecturers that build from them can not be underrated. I am the only American in my course and I could not have asked for a better group of students to share this experience with. I am also the post graduate representative for the MALA students and this has been an enriching experience as well. I enjoy hearing the other student's views and challenges and advocating for them when I can
Bristol is a vibrant and multicultural city with something for everyone, no matter your interests. As a married mature student I think my perspective is a bit different about Bristol and the university. I live in Totterdown, about a 40 minute walk from the Archaeology department, and in its own right an interesting and vibrant neighborhood. It is a joy to walk through the lively city centre everyday to school and I enjoy it greatly. In summary, I am proud to say I'm a University of Bristol student and I do not regret a thing!
---
Heather Morgan - MA Landscape Archaeology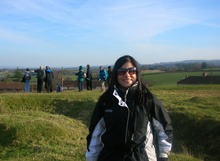 I selected the University of Bristol's MA Landscape Archaeology program because I could not find another degree that was more complementary to my ideology and perspective of landscapes. My BA was in Landscape Architecture, where one learns to analyze, absorb, evaluate, and design for an extensive range of spaces with the necessary knowledge of a landscape's significant interconnectedness to the past, environment and the people that use it today. Having specialized in historical and cultural landscapes, it was not long before I began to adore and appreciate the palimpsest that a landscape offers for us to interpret. As a designer I am working to find ways to merge the disciplines of archaeology and landscape architecture so that the information from layered landscapes can be filtered into appropriate design, documentation, and advocacy for education. The Landscape Archaeology program at Bristol gave me new skills, from an archaeological perspective, to be more appropriate as a designer and a person. History teaches you to be humble, and landscape archaeology teaches you how interconnected that humility is over time. The landscape of the earth has been manipulated and transformed over time, and I enjoy learning and telling the story of that relationship.
Immediately after finishing school at Bristol, I was hired here in the South Eastern United States to work for an excellent culture resource management firm, Brockington and Associates (www.brockington.org). I plan on using and learning from the landscape to preserve, strengthen, initiate and heal culture identity, history and public space. I am happy and proud to say that the program at Bristol helped me to solidify my own personal perspective, but more importantly, I met great professors, advisors and friends that contributed in more ways than I could write. I am a lucky person that was part of a great program. I recommend this program for people that are passionate about the past, advocates for education, and that want to learn how to holistically read the landscape, to make this world a better place. Please contact me should you have any questions.
---
Anna Bonewitz - MA History of Art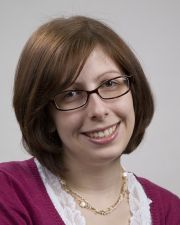 I was initially drawn to the University of Bristol for postgraduate study by the recommendation of a curator at an American museum, who recommended Professor Elizabeth Prettejohn as the ideal scholar to support my study of Victorian art. Prior study abroad experiences at the undergraduate level, both in London and Florence, impressed upon me the benefits of studying the art and history of a culture while immersed in it and I instantly recognized the advantages that a program of study in the United Kingdom would bring.
I am very impressed by the resources available to students here and the range of courses that have allowed me to concentrate on British art from the outset of the program. Not only am I taking two courses on Victorian art with Professor Prettejohn, but I am also participating in a curatorial project at Montacute House in conjunction with the National Portrait Gallery as part of a course on Tudor and Jacobean portraits. This course, combined with another course on the emergence and development of museums in nineteenth-century Britain, complement not only my interest in British art, but are also of paramount importance to my future ambition as a curator.
What I think has most impressed me about the department at Bristol is the opportunity to produce individual research as early as the MA level. I am already developing interesting lines of research on fresh topics in the field of art history. The ability to make an individual contribution to the study of art is extremely satisfying, and I know I would not have happened upon these questions if I were not exposed to the vast array of primary documents and unique sources that are available to me at Bristol.
My experiences at Bristol have not only been fulfilling in the academic sense, but I am truly enjoying being part of Bristol's vibrant international student community. This year I welcomed a position as a hall tutor at an undergraduate hall of residence, which has allowed me to become an integral part of university life from the moment that I moved to the United Kingdom.
I was very fortunate to receive an American Alumni Scholarship, which has made funding my studies at Bristol infinitely easier. The Faculty of Arts also offers scholarships for Masters and PhD study, and the International Office offers a number of awards for overseas students. I highly recommend the History of Art department at the University of Bristol, particularly to anyone wishing to specialize in British art. I also encourage American students to apply to the University of Bristol if they are looking for a university with strong academic credentials and the opportunity to experience university life in the United Kingdom.
---
Erica Lindquist - MA History of Art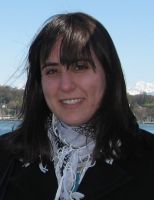 During the course of my undergraduate degree, I spent my junior year abroad studying in England. I developed a love for the country and kept the idea of returning for a master's degree in the back of my mind. After flipping through CAA's directory to graduate programs in the arts, browsing websites, and talking to various professors, I came upon the University of Bristol. As a native of Southern California, the idea of living through another year of English weather was rather daunting but the appeal of the department, in addition to the security of having a cousin in London, soon won out. The small class sizes, the diversity of course units, and the overall reputation were all significant factors in my decision to pursue a master's degree in history of art at Bristol.
At this time, I have completed course units in Weimar era art and modern art and internationalism. Currently, I am enrolled in a collaborative study unit that involves the Holburne Museum in Bath, a course unit on spectacle and ceremony in medieval art, and a yearlong seminar every student in my program in required to take. The collaborative study unit, which is offered every year in conjunction with different institutions, provides a valuable opportunity to learn how a museum functions. The professors are welcoming and my classmates are friendly, all of which keeps the various interactions in class enjoyable.
Bristol is a vibrant city with plenty of attractions. I live in Deans Court, a university affiliated postgraduate accommodation complex, and it is a good place to live. There is plenty of light due to large windows and the kitchens are spacious. As I am very close to the harbor and city center, I spend a lot of time wandering around those areas. The Watershed is a great place to catch a movie and the Arnolfini, an art center, always has interesting exhibitions. College Green, which is more or less one street over, is a great place to stroll around or sit and read a book. Buying fresh vegetables and food at the farmers market near St. Nicholas Market is a fun outing.
My advice to fellow foreign students would be to install Skype and to invest in comfortable shoes. Skype truly helps in battling off homesickness and the best way to explore Bristol is walking around. Also, the fact that taught master's programs in England tend to be one year versus the typical two-year master's programs in the States can be beneficial. The tuition for a two-year graduate degree in the States at a private university is nearly equivalent or often more than one year of international tuition at Bristol.
After I return home, I plan to work for a year while applying to doctoral programs. Academics and adapting to life in Bristol has been an amazing experience. I will always appreciate the memories I have made here at Bristol.
---
Leah Hepner - MA History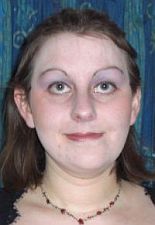 I fell in love with England at an early age and did a study abroad course in London as an undergraduate in 2005, which changed the course of my life. I had an idea for a dissertation as an undergraduate in the U.S. that had come from a course I had taken on my study abroad program, but would not have had the resources to embark on such a project at that time. My dissertation project is on the Donation of Constantine and the secular power of the Catholic Church, which meant finding a program that covers both medieval and early modern history, since the project spans both eras. When I was looking for a program that combined both, there were very few and then the University of Bristol came up. The University of Bristol was in a country that I loved and had access to what I needed for my project, which is why it became my first choice.
During orientation week, there were activities that were just for international students such as a treasure hunt and a picnic. I took full advantage of these activities as I now have some great friends from around the world and even won a free pizza night. The treasure hunt was an entertaining way to meet people and see some of the main attractions of Bristol in one evening.
I love living off of Park Street as there is easy access to the University as well as some great museums, shopping and pubs. My favorite place in Bristol is Red Lodge, a historical home built in the Elizabethan age, a 10 minute walk from my flat. I go there often for inspiration on many of my writing projects. My favorite outdoor site is Queen Square for its tranquility, though I once got kidnapped by a little boy for his game. I joined several societies such as Fine Film society and the Chocolate Society, which allows me to meet new people as well as indulge in the things that I love.
Bristol is perfectly situated for me to do something else that I greatly enjoy; travel. For my course I have been to both Wells and Hereford to look at primary source documentation. For pleasure, I've been to Bath and Stonehenge and have the intention of going to both London and Cardiff very soon. When not on a day trip away from the city, I explore the city since nothing is really out of walking distance.
My advice for potential students is do your research beforehand. This includes banking, food and societies. The better prepared you are when you get to Bristol; the easier it will be to enjoy yourself. Also, bring comfortable shoes.
---
Daphna Anducich - MSc International Relations
I have always been enamored with the UK and knew that one day I would either study or work here. When I decided to pursue a Masters in International Relations, I thought what better place than the UK? Besides the fact that my field of study almost beckons a study abroad, the University of Bristol is absolutely perfect for it! The city itself is diverse and vibrant, but it is also just minutes away from the beautiful English countryside so you truly get a well-rounded experience culturally. When I discovered that the University is highly rated for International Relations studies, I knew this was where I wanted to be!
I discovered an organization called Study Across the Pond that was very helpful and I would highly recommend them to anyone thinking of studying in Bristol. They, along with the wonderful staff at the University, will help answer any questions or concerns you have regarding visas and work availability.
My first visit on campus (dare I sound too American here), felt like I was in a Harry Potter film. Some of the buildings architecture is mind blowing. Bristol Cathedral (and I am not a religious person at all) is an incredible vision! You feel surrounded by the kind of history that we do not experience growing up in the States. It is truly inspiring.
Academically, I have found the University to be challenging but not intimidating. The professors push you just enough to get the best out of you, but also encourage you to want to give your absolute best. It is very easy to get lost in the world of academia and fear the job market, however, I feel inspired and excited for my future - which is such a gift!
Personally, I went through a family tragedy while studying in Bristol that forced me to be out of classes for a couple of weeks and return to the States. I cannot even begin to tell you the amount of compassion and support I received from the staff and professors. Of course we all look to a university to fit our academic needs, but as international students, we also look for a university where we can feel safe and understood. The University of Bristol made me feel like I was part of their family and the loss in my family was taken seriously and treated with genuine sympathy, concern and compassion. It made my return to Bristol much easier.
I plan on remaining in Bristol for work and then carrying on for my PhD studies as well. I highly recommend the university and am happy to speak to any prospective students that have any questions.
---
Anne Figge - MSc International Development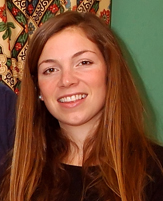 I first heard about University of Bristol while I was volunteering for a primary health care clinic and community project in the Eastern Cape of South Africa. After two years, I had decided I wanted to pursue an advanced degree in International Development. Knowing that I did not want to study in the United States, a friend suggested Bristol, as an alternative to universities in London, Oxford or Cambridge. Upon visiting Bristol, I was taken with the beauty of the city and friendliness of the University staff, especially in the Politics department. Everyone was so helpful and nice. It seemed like a very welcoming and supportive environment.
Since I was returning to student life after a 5 year break, I did not know what to expect. Upon arriving at the University for my first term, I felt very lucky to be greeted by lecturers who were clearly at the forefront of their respective research areas. Not only their expertise, but also their genuine interest in the thoughts and opinions of their students strike me as a rare combination. Although returning to student life has had its challenges, I am continually thankful to be studying what I am passionate about while being surrounded by so many bright and interesting people.
I have also grown very fond of the city itself. When the weather is clear, you can see for miles from the Clifton suspension bridge near my flat. Just a short walk away is the 'Downs' and Ashton Court estate, where you can run, walk or bike for miles undisturbed. I think these open areas add so much to everyone's enjoyment of the city.
Upon returning home for Christmas, I noticed how different the scale of life is in the United States. After living in England for only four months, I was surprised by how keenly I felt the cultural differences. I think I will benefit greatly from receiving my degree in a non-American setting. One of the challenges for US citizens is learning how to listen and value the experience and perspective of other members of the international community. In this sense, training at the University of Bristol is a great experience for which I am grateful.
---
Colin Elliott - MPhil Classics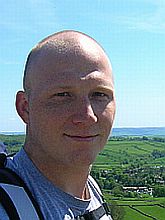 Because I had a specific idea for my postgraduate research 'monetary debasement in the third century Roman Empire' selecting a University was really a matter of finding a place where the resources and staff would be able to support this effort.
The University of Bristol stood out, not only because it had the academic requirements to bring out the best in my research, but because of the rich culture of the community, the cooperative environment in the Arts faculty and the beautiful countryside of the South-West. Being from a rural town in the sparsely populated state of Oregon, opportunities to escape the city for fields, forests and green country was an essential requirement!
Nevertheless, there was some culture shock in moving to Bristol. My wife and I sold most of our worldly possessions and restarted our lives mostly from scratch. We've bought our own car, rented our own cottage and integrated ourselves with new friends. I played American football and basketball in the US - in Bristol I have had to learn football (soccer). I now endure the humbling lessons that come with learning a brand new sport at age 26 alongside people who have played it for most of their lives.
Despite the initial challenges and risks that come with a more thorough integration into a new country, I would recommend it to anyone who actually desires to get a more intimate cultural experience. Whilst there is a lot of safety and comfort in limiting one's experience to the familiar - we learn the most when we challenge ourselves to go beyond our perceived limits.
Every opportunity I have taken to get myself to Bristol has carried with it the possibility of failure - especially seeking funding. I was shocked and grateful to have received an American Alumni scholarship for my MPhil year, which covered a good portion of my tuition expenses. There is no question that Bristol is an expensive place to live in the global scheme of things - every little bit can make a huge difference.
My studies this first year have gone well. I give much of the credit to my supervisor, Professor Neville Morley, who has applied consistent challenge and encouragement. Neville and I get along very well and we meet in person around once a month, but are generally discussing things via email regularly. This has made working together much easier, allowing for flexibility in our schedules and also providing for regular interaction. This has also been my experience of other staff at Bristol - gentile but meaningful critique in the context of positive support and a genuine push towards excellence.
The department of classics has provided weekly seminars where I have been able to build relationships with the staff and other research students. Moreover, the Faculty of Arts also puts together lectures, seminars and conferences, along with valuable postgraduate training sessions that have been useful to me for getting the most out of my programme and enhancing my future career prospects. Because of these activities, I have been able to integrate myself in with a group of friends and colleagues who are working in areas similar to my own. Outside of these seminars, I meet regularly with other postgraduates in independent study groups for language and critical theory as well as in conferences such as the Annual Meeting of Postgraduates in Ancient History (AMPAH). Bristol has also provided funding and encouragement for events outside the university - such as a seminar from the Institute of Classical Studies at University College London.
Studying in this kind of environment is going to be an immense help when I finish my education and seek to take my place in academia. Moreover, because I have chosen to study internationally, I feel much more comfortable seeking employment in a wider range of countries, cultures and universities. My experience in Bristol goes far beyond merely being formally educated in Classics, but has provided a vast wealth of new encounters, opportunities and challenges which never would have materialised if I would have chosen to stay at home.
---
Robert Kinney - MPhil Theology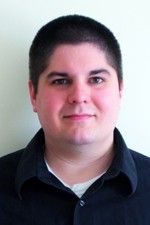 My wife and I chose Bristol for numerous reasons. I was looking for a British university in which I could begin a research degree in theology while on sabbatical from my job. The British system offers many advantages over the American system (the precision of focus and the length of the programs were my main reasons). My wife had already completed four years of her doctoral program at an American university, and so wanted a university where she could do more specific research for a year abroad. We both had fairly high standards of quality when we began our search and so only a few universities seemed appropriate. Bristol met each of these criteria and became our top choice. And because of connections between my wife's department in the United States and the Classics department here, Bristol became our choice.
We are now more than seven months in to this adventure, and I am confident we made the right choice.
As a research student, I spend the majority of my time reading and writing on my own. I meet with my supervisor, Dr. John Lyons, fortnightly (sometimes more, rarely less). His advice on my ideas as well as his feedback on my written work have been extraordinarily helpful, easily the most important element of my program. He's the perfect mix of critical and supportive, funny and serious. I have also enjoyed getting to know him and really appreciate his advice on more than just my project. Beyond this relationship, I've had the opportunity to regularly attend optional classes which intersected with my research. I have found the general quality of instruction to be quite high and the level appropriate for postgraduate students. There are also numerous opportunities for students to publicly present work, including an annual postgraduate conference, jointly held with a handful of other universities.
The faculty here, to their credit, value interdisciplinary approaches to research. The fortnightly lectures/seminars in the department regularly demonstrate the value of presenting research to experts in seemingly disparate fields. As the main strengths of the department are in the theologies of Christianity and Buddhism, these seminars have generally taken the shape of having a presenter from one side and a respondent from the other. The appreciation of interdisciplinarity also reaches beyond the department. Each term there is a School seminar in which faculty members from multiple departments discuss each other's work. I have also found the faculty of other departments to be very approachable. For example, I have gotten assistance on my project from instructors in the Classics Department (as my project engages both Biblical Studies and Greek Philosophy).
The City of Bristol, itself is a very nice city. It is large enough to offer most anything a person might desire, yet small enough that I feel like I have gotten to know it well. My wife and I live close to the train station, a considerable distance from the University campus. Transportation in Bristol is adequate and access to other great parts of Britain (Cardiff, London, etc.) is also very easy. And for those of us from faraway places like North America, the rest of Europe is surprisingly close and inexpensive to reach. We have been able to live fairly comfortably while here, though the cost of living should not be underestimated. Neither should the difficulty of obtaining a student visa. Fortunately, the University has a large international student population and so has become quite good at providing support for international students both in person and via their very helpful website.
---
Jeff Horner - PhD History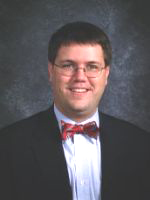 I found out about Bristol while conducting research into universities in Britain that offered distance learning opportunities. I chose to study through the University of Bristol because it was cost effective for me and provided me a chance to continue to work while pursuing my Ph.D. I chose to research in early modern English history because that is the area where my interest in the history of the church and the history of politics most clearly coincides.
I have enjoyed the freedom that the British system of study offers me, to read what I want to read and to study at my own pace, under the guidance of a friendly and helpful supervisor. As a distance education student, I have found working with Bristol to be a tremendously beneficial and helpful group, but I haven't had many classes to take since I am possessed of a MA from the US already and I am moving towards upgrading to Ph.D study soon. I have gained a great amount of confidence in the creativity of my ideas and my ability to make a real contribution to the body of existing knowledge in early English Baptist History.
In the US, I would have to take many hours of classes in things that I already know about, teach classes for professors, do their grading, and not get paid very much on top of everything else. Since I am doing distance learning, I am able to hold down a full-time secondary school teaching job in the US, get paid a real salary, have retirement benefits, health insurance, own a house, and have an automobile, all the while pursuing my dream of getting a Ph.D.
I highly recommend study at Bristol to anyone from the US who is interested in cutting out the unnecessary bits of US Ph.D work, especially if you're motivated and self-starting, that will greatly assist your ability to get your Ph.D underway and accomplished. Ultimately, I plan to finish the Ph.D and then pursue work at the collegiate or university level as a professor of History.
---
James Hart - MSci Chemical Physics
From my very first visit to Bristol University when everybody was so welcoming and friendly I knew that this was a place where I would feel at home. Coming to Bristol offered some special opportunities that were not available to me in the USA. Firstly, I knew that studying in the UK would enable me to learn more about my heritage, having been born in England but brought up in the USA, but Bristol is more than that with a member of my family being an alumnus. Now I know that I have two homes, one on each side of the Atlantic, even if each views me as the 'foreigner'.
Secondly, Bristol is a great city, large enough to have plenty to see and do, but small enough not to be overwhelming. Travel around the city is good and international travel has been easy with the airport being so close. I am especially fond of the Downs, not only enjoying my daily walk to and from the hall but also as a place to run, with this year's snowmen being an added bonus. The history and sense of age in Bristol, melded together with the modern, is another amazing feature and no American city that I've visited has this kind of ambiance. It is truly unique.
Thirdly, my passion has always been for chemistry and physics and this meant that the Chemical Physics degree was a perfect match for me. The university's high ranking in sciences is borne out with the excellent mixture of lectures, small group tutorials and laboratory practicals. Tutorials answer many of my questions while the labs give me an abundance of hands on experience which would not be available to me as a first year student in the USA.
Finally, the focused nature of the course from the very first day is different from the broad, more general courses that are common in American universities particularly during the first year of study. Thus, I am able to devote my study time to my chosen subjects while still having a little spare to pursue some of my other interests. Specialization so early means that I have a jump start over my American counterparts, with my ultimate goal of continuing into research becoming a reality on a shorter timescale.
I would recommend Bristol for any student that is looking for great academic teaching while enjoying a relaxing environment with plenty to do and see.
---
Emilia Morano-Williams - BA Italian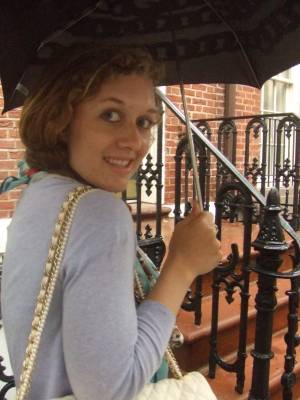 As an American with no obvious cultural connections to England, I am constantly asked why I chose to study here and why the University of Bristol. For as long as I can remember I have wanted to live abroad and University seemed like the perfect opportunity to try out living in a foreign country. I chose Bristol because I fell in love with the city and the university as soon as I saw it. The city is an excellent size for a university town and the university itself had all the things I was looking for, a great department, excellent facilities, good size and plenty of opportunities to get involved.
So far my favourite thing about studying Italian is the depth our seminars and lectures go into. As a student I am constantly being asked to critically examine historical and modern texts, both in their original Italian and in translation. There are constantly opportunities for personal growth being offered in the department and through the university, it's difficult to choose all the activities you want to participate in; there is no way you could find time to do it all! I've been to an incredible amount of societies since I arrived here and tried everything from cheerleading to field hockey. My favourite so far has been writing for the travel section of Bristol's newspaper, Epigram. No matter what your interest is, there is definitely a society that represents it!
Since arriving in the UK I've had to learn to become much more independent. It's true that there is no one there to hold your hand at university, that being said, there is plenty of help and support if you need it. My biggest accomplishment since coming to the UK would probably be the life I've been able to carve out for myself here. Finding a place to live with a group of friends was challenging, but an extraordinarily thrilling and a liberating experience.
In the future I don't know where I'll end up geographically, but I hope to work in the magazine industry. Currently, I'm focusing on taking up all the opportunities I'm offered living in a foreign country and attending Bristol! The biggest piece of advice I'd give to international students is don't be afraid to take on a challenge and break it up into smaller pieces. Coming to school in a foreign country can be quite overwhelming at first, yet when you break the larger picture down into smaller day-by-day pieces, it becomes much more manageable. Just remember there are plenty of people here to help you and that everyone feels overwhelmed when they first begin university! Soon you'll find your own niche and be right at home!
---
Cara Bray - BSc Cancer Biology & Immunology
What made me choose Bristol? I asked my high school biology teacher (from Liverpool) which school to apply to that wasn't Oxbridge, and Bristol was his first suggestion. When I looked it up, the city itself really appealed to me, as well as the uni's academic reputation.
I chose to study Cellular and Molecular Medicine, specifically Cancer Biology and Immunology. The program was exactly what I was most interested in, so it was an easy decision. I really enjoy my course, and it has become even more interesting over the three years. My favorite subject is immunology, and I'm really glad I got to do a final year project.
What I've most enjoyed about university is the student lifestyle -living more-or-less independently, studying and completing assignments according to my own schedule, and there always being something to do if I want. In first and second year I did a few martial arts, but the only club I've stuck with for all three years is ice hockey. In my free time I go out to a pub or club, stay in with flatmates, play squash, go out to a meal or a film, shopping, go to the park if the weather's nice, go to a hockey game, bake something, go for tea with a friend, play video games, etc. It's easy to make friends as an international student here. Yup! Speaking English helps and I've never felt excluded because of my nationality.
I would definitely recommend Bristol to other students from the USA. There are advantages for an American to study at any uni in the UK: tuition at schools with the same academic rigor in the states can be nearly 3x higher, even considering international fees; a three year program means you can get right into something you want to do without all the general education requirements, Europe is at your doorstep so every weekend is a travel opportunity if you can afford the time and money; and the drinking culture is very different from at home (whether this is good or bad is debatable, but I think the mentality of being able to drink whenever makes it less of a big deal than it is in the states. I have never felt pressured to drink if I didn't want, or that I wouldn't have fun without alcohol, and I don't feel like I need a non-drinking social circle like my friends at home do).
Bristol as a city is a good choice because the it has a diverse local population; it's lively and full of activities and events for students; it has a local airport; there are good shopping options and great restaurants; it's not prohibitively expensive or sprawling like London; and it still manages to retain that quintessential British-ness.
I really like the Uni itself as well. There's a relatively large student body, but my department does a particularly good job of individual or small-group teaching through tutorials, and the lecturers are approachable and helpful. Having final exams count for such a large portion of the marks is very different from the American system, but I prefer it to having busywork and more frequent exams throughout the year. The marking system is also very different, and rewards supplemental reading as opposed to regurgitation of assigned textbook chapters or lectures, which I think makes for better-informed scientists. I also think the marking system is much more demanding than the US one, without resorting to making students compete against one another like some US colleges do. A mark over 70% is both attainable and meaningful, unlike when my friends at home who score 105% on their chemistry quizzes. It took some getting used to, but after nearly 3 years I definitely appreciate the UK system more.
I've also found that the quality of teaching has improved over my three years, maybe because lecturers are more able to teach subjects directly related to their fields of research. I like how my course allows total freedom in choosing units in the final year, and how varied those units are. The uni also has decent lab facilities for undergrad practicals, which I've enjoyed since first year, and I think the final year project is an invaluable experience that's not offered at American schools or some other UK universities. Thank you!
---
Emma Waldron - MA Performance Research
I chose to apply to the University of Bristol because I had been here before, when I did a semester abroad, and was already familiar with the University and knew I liked the city. Also, my field of study is relatively small and new, and Bristol offers one of the best programs in my area. The fact that the University is a part of the Russell Group also influenced my decision.
I really enjoy the attitudes towards education in the UK. At Bristol, I have found that there is a welcome amount of freedom and flexibility in pursuing the areas of study that especially interest me, and that there is an enormous amount of guidance and support from the faculty. I feel that there is a stronger emphasis on independent study here. I did need to adjust to the limited amount of classroom time in the arts and humanities, but I value being personally accountable for the quality of my education.
I often say that Bristol is the perfect sized city: it is not too large and overwhelming, but there is still a lot to do. The arts, in particular, are thriving in Bristol, and I have been inspired by the sheer amount of theatre that takes place here! My favorite places to go are the Tobacco Factory for great indie theatre, the Arnolfini for contemporary art (and their amazing book store!), and the Watershed for great art films and/or to enjoy some tea and cake. There really is something for everybody in this city, and the best part is that student prices are offered nearly everywhere, making it very possible to enjoy Bristol on a student budget.
For me, the experience of studying abroad (twice!) has been both personally rewarding and academically enriching. It has been truly enlightening to see how different the UK and the US are in many ways, even though we speak the same language. Taking the risk to move to another country has certainly developed my sense of independence and strength of character. Cross-cultural understanding is always important, especially in the arts, and in our increasingly globalised society, I am certain that this experience will give me a unique advantage in whatever career I pursue in the future, academic or otherwise.
---
Sam Weaver - MRes Science of Natural Hazards
My interest in natural hazards, and more specifically volcanic hazards, was what brought me to Bristol. My eventual objective is to obtain a PhD in Volcanology and work at a Volcano Observatory or in a university setting researching volcanic hazards and how best to mitigate their effects. Obtaining a Masters degree is an important step in achieving my goal, and after careful consideration, I determined Bristol was the best setting for me.
Bristol's Earth Science department and Volcanology program are world renown for their research excellence and premier faculty. One might think this would mean students would be left to fend for themselves, but, on the contrary, I have been impressed by the sense of community within the department. Course tutors and supervisors not only take time to make certain students' studies and research are going well, but they also take an interest in each individual student's well-being. I have felt very welcomed by the Earth Sciences department and the University. I would recommend both without reservation.
In addition to being drawn by Bristol's reputation, I was keen to obtain an international experience. Fortunately, I was able to meet my supervisor prior to arriving in Bristol and that afforded me much advance information. Since I had a friend who had been in the same program I was able to get a student's perspective. Even with the benefit of such valuable information I was still fearful of moving to another country by myself. I am certainly grateful I didn't let that fear preclude my taking advantage of the Bristol experience.
It takes time for a girl from Hawaii to adjust to the weather and the difference in length of days in the U.K. Despite these minor adjustments, it has been relatively easy to settle into life in Bristol. My fellow classmates and I have evolved into a close knit group in the short time we've known one another. I've joined the Yoga Society, which gives me a few hours each week to get away from my studies and research, get my blood moving, and even sweat a little. If you are not into yoga, the University offers many other societies in all types of activities for people with varying interests. I also believe that it's important to give back to the community, and I've been grateful for the opportunities my department offers to volunteer and share my enthusiasm for Earth Sciences.
In most university settings it is more expensive to be an international student. I believe, however, that the costs of clean, comfortable housing and healthy eating are affordable for a budget conscious student in Bristol. I was the recipient of the University of Bristol's American Alumni Scholarship which awards $5,000 towards tuition. This helped offset the added costs.