Student experiences - Saudi Arabia
Tahani Aljafari - MPhil, Graduate School of Education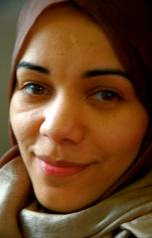 My name is Tahani, an international postgraduate student from Saudi Arabia. I am taking my first year of MPhil/PhD at the Graduate School of Education at the University of Bristol.
After taking my Masters degree in the north of England, my intention was to look for something more challenging, which is why I picked Bristol as the next step for my further research studies. This unique University is widely recognised for its outstanding performance in educational research and the academic staffs are well known in their fields of expertise. Personally, nothing could be more tempting than having a supervisor with high reputation in research. That's exactly what you will find here.
As a new student to Bristol, I have found the team at the Graduate School of Education very supportive and welcoming, so you never feel secluded or lost. That is to say, you will find answers to most of your questions and at the same time, someone to tell you how and why.
I can describe Bristol city as a very cosy and friendly environment. This is the first time I'm away from home together with my daughter and I feel every day here is an exciting moment; our knowledge and experiences are increased. Everything is new though it is easy to cope with. Bristol offers various kinds of entertainment and everything is close to hand.
Finally, I can say that at the University of Bristol, challenges may seem big but they fill my life with excitement and help me realise my dreams with more confidence and enthusiasm.