Student experiences - Russia
Andrey Albu - BSc Economics and Finance
I have been studying in the UK for 3 years already.
My first 2 years I spent at Stowe School, which is in Buckinghamshire, Stowe. There I had the opportunity to study Mathematics, Further Mathematics, Economics, Russian and French. At the end of my first year of A-Levels I researched universities and found out that some of my teachers studied at Bristol. Based on their opinions and advice I decided to go to an Open Day. At the end of the Open Day I was completely sure I wanted to spend my next three years here in Bristol.
Despite the fact that I could have become a good chemist (after graduating from my Russian school in Moscow I was enrolled at a course at Mendeleev University of Chemical Technology of Russia) I decided to head for Economics. Now in the firm belief I can say that studying Economics is fun, exciting and prestigious. Russian mentality unfortunately has not yet changed and people still believe Economics is boring, annoying and sometimes it is enough to make one sick. A large number of students in Russia apply for Economics and after graduating they don`t what to recall their 5 years at University.
This is why I chose Bristol. I like the teaching style, the structure of the course and of course the people that surround me. Usually after lectures 100 questions can come to my mind, this is why during the day we have tutorials which are 100% helpful. Small group classes are usually led by 3rd year students, of course, the top ones. Moreover I have a variety of open units which I can take in all three years. It makes my education more flexible and more challenging as well.
Personally, I believe a good library is a must thing at the University. Bristol does give me this advantage. But what I really like about library is that I can either download books (ebooks) or reserve them. I value my scarce time, this is why I don`t waste time looking for a particular book or journal and so I simply reserve it and then pick it.
Accommodation varies at Bristol. I stay in Hawthorns and so far I enjoy it totally. It is close to the University to the library and of course to the swimming pool and sauna)
I am not a particular fan of any sport activity, though swimming and running keeps me fit and healthy.(I prefer a good book to a sport activity)
Bristol overall is very nice. It is not so romantic as Cambridge and at the same time not industrial at all like Manchester. I like clubs and restaurants here. No matter which university you are going to, a discount card is a must. At Bristol the people are very nice and friendly. Last year a Russian society was created so people gather to have a chat and a drink. I had a choice of 180 societies to attend and this is beyond all doubt really impressive.
If you are indeed considering studying overseas then contact those who are already studying there. They are the best witnesses. Use social networks then do some research. You may consider first doing A-Levels. My advice is to come and see it with your own eyes and feel it with your own hearts.
This is the end of my small story and the beginning of a new chapter in my life. My plans? As they say 'if you want to make god laugh, tell him your plans'.
---
Maria Prilepa - BSc Economics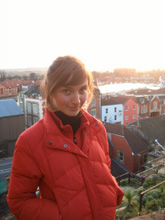 I had been studying in England for three years and always wanted to study at university level here. I found out about Bristol University through the university league tables where it was considered one of the best universities in the UK. Later on I went to the open day at the university and was pleasantly surprised by the place and people. It is very important that you like the area where you want to study and Bristol was the city that I liked in every sense. Bristol University became my first choice university.
I was always interested in social sciences and chose to study economics. Economics is an important subject that allows people to develop and makes the world a better place to live. A good understanding of economics allows you to be familiar with a wide range of social issues and global problems such as resource allocation, unemployment and inflation.
There are a lot of people that are doing subjects that are closely related to economics such as accounting and management and full lecture theatres make it more engaging to study. Tutorial classes contain no more than ten people, this makes it easier to go over material and solve problems. I also had an opportunity to choose two open units from a wide range of subjects. My choice has fallen on Spanish language and East Asian Studies.
The system of education in Russia is very different from British system, there are a lot more opportunities to develop your skills and get more qualitative education here.
I am staying at Goldney Hall. The atmosphere here is very friendly and I liked it since my first day of arrival. There are lot of different activities such as drama productions, concerts and exhibitions. University has a lot of different societies you can join. I am interested in photography so joining the photo society allows me to use darkrooms and borrow cameras.
Overall, Bristol University creates plenty of amazing opportunities for its students in order to make studying more entertaining and useful.
I have not decided what I am going to do in the future but I definitely know that I am getting all the best from university in order to achieve everything I want.
---
Svetlana Semykina - BSc Biochemistry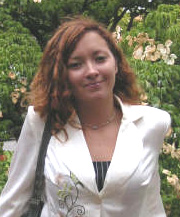 After studying in the UK for 5 years, I faced a very difficult choice that most students do when they are in Year 12. I had to choose a course and a university I would go to. So picking Biochemistry as my Honours degree wasn't that hard because I have always known that I'm destined for the great discoveries of science and the inspiration that it gives. It was really kind of a calling. But to choose a university that would fit me, feel like home, have a warm, welcoming atmosphere, but at the same time be big enough to never cease to surprise me with its places and events throughout my education, was very hard. To be fair I wasn't considering studying in Bristol at all, until I visited it last year… I fell in love with its hilly nature, astonishing architecture and vibrancy. What's more, the university itself fitted with all my expectations of a perfect place to be in. On the very same day I found that very special place that appealed to me in the city – the Brandon hill. I still go there sometimes to wonder about the world.
I'm sure that I am very lucky to be in Bristol University as it so far gave me everything a person needs - friends, unlimited possibilities of pursuing your hobbies (which are Snowboarding, Climbing and Hiking) through societies, constant entertainment, parties, all kinds of student support (from tutors, counselors to discounts), eagerness to learn and inner harmony. It somehow makes you believe in yourself and want to compete with others to become better. It also makes you want to do something important, organize, e.g. create a society or change the world. I also happen to live in the best hall of all– Goldney Hall, which has a friendly environment, a beautiful territory and (most importantly) a piano.
Studying here is very demanding though, but it only means that you get to enjoy your free time much more. And who doesn't like a challenge anyway?! Experiments are, of course, the most engaging part – they often last for 3 hours but because you get so into them, you forget about the time. It's like you're learning something useful and yet don't want to stop. I find it very satisfying to start with a hypothesis, develop a method of testing it and bring it to a conclusion. That's why my dream is to be a researcher in the field of Endocrinology and Neurometabolism (studies of hormones and processes inside the brain). One more thing which makes being a scientist here special is that you can talk for hours to other scientists about a topic of interest and never get bored of it!
Moreover, the university is incredibly successful academically and has an amazing variety of people from all over the world! I managed to make friends with people from 13 different countries but that's no way the limit. Bristol really does have everything you need, just come and see!
---
Ivan Stetsenko - BSc Cancer Biology and Immunology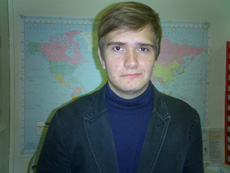 I've found information about Bristol University when I was doing HEFP programme in Biology and Chemistry. I've considered University of Bristol as one of major choices because biomedical science-linked programmes in this university (like one I'm doing now) are really focused on practical applications rather than on pure theory.
The first term spent in the university makes a really good impression. All subjects are tightly linked with each other, so all the information received from the lectures very soon can be used to understand something from another area, so that there in no "junk knowledge". Practical works also help with applying information from the lectures, and there is really good balance between practical work and theory.
There are a lot of possibilities to make some extra reading and discussion, there is a really huge and well systematized library facilities, which allows to find any extra information you need, and students and members of staff are always opened to discussion. In this case studying in Bristol University is completely different from majority of Russian universities.
Compared to London or Birmingham, Bristol is quiet city. There are a lot of parks in it, so long walks can make a good impression. In addition to that, a lot of hills in Bristol lead to the large amount of really picturesque views.
There are lots of different social activities in the Bristol University. I have joined a Bridge society, but everyone will be able to find society according to his preferences. It can be a film society, or chess or one of the large group of national societies.
To summarize all this, University of Bristol is a great place, where everybody will be able to find some leisure interests as well as get a really good possibility to obtain a serious education.
---
Mariya Fedorova - One year of Oral and Dental Science at undergraduate level
What can make you fall in love with a city you have never heard of??
Place. University of Bristol dental school...is a great place to study especially when you are surrounded by such students and staff members...in a country where you can have a drink on Friday evening after classes in Zero Degrees bar not only with students but with staff as well.
And students...they really tried to help me not only with studies (which is not that easy in a foreign language for the first time), but also to make me feel a member of the group, to encourage me to take part in student life activities and also to show me around the whole of Bristol which is so pleasant.
These are some of the things I will treasure and remember: The Dental School Ball in the Marriott Hotel, dental revue, first bbqs in my life, Clifton area and the lovely Clifton Suspension Bridge, Mbargo where I tried my first pints of cider.
People in the uk are special: kind, hospitable, always ready to help and...ALWAYS SMILING...so unusual and pleasant.
Music: I really enjoyed the music scene at Bristol too. Stokes Croft and Native on Tuesdays is fantastic for drumnbass. Bristol showed me what this music is all about.
During my studies I had the chance to do some travelling, we had 2 weeks of Easter holidays when I visited Scotland, Liverpool, Paris and Amsterdam. Besides these trips there were also excursions for international students arranged by the International Office at the University and I went to famous Stonehenge and Salisbury. Of course, London for St Patricks weekend, watching the parade at Piccadilly and seeing all the sights in the light of such a great event was fantastic. Visiting Manchester made my dream of getting to my favourite Manchester United Old Trafford stadium come true. All these trips were great, but coming back to Bristol was like coming back home.
Friends: Who said that it's impossible to find real friends outside your own country?? Different mentalities, different ways of life.. it all doesn't matter.
Bristol has everything and it was a pity to leave it but I do hope to come back!!!
---
Yana Dautova - BSc Pharmacology and MSc Nutrition, Physical Activity and Public Health
I first came to the UK from Russia in 1999 with an intention to improve my English.
I did my Bachelors degree in Pharmacology at Bristol University. I immediately fell in love with the city because it is a very beautiful and lively place with an extraordinarily diverse culture. Moreover, the University is well known for conducting a world-class research in many disciplines and is in the top ten in the country for my chosen area of interest.
When I first started I got a lot of support from my tutor, lecturers and other students. I did not feel as if I was an international student because Bristol draws many students from all over the world and is a great place to experience different cultures.
After having completed my first degree I knew I was not ready to start working just yet and I wanted to continue with my studies. However, taking up a three year PhD course was a big commitment and I wanted to experience something a bit different. This is how I came across the MSc in Nutrition Physical Activity and Public Health. It seemed only natural to me to continue with my Masters in the city and the University I loved. Plus, the modules offered seemed to cover a variety of topics I was interested in. The Departmental staff and students were very friendly and the lectures were very interesting with several external speakers giving excellent new information on the research going on in the field of public health. I am very pleased that I chose to do this course and would recommend it to anyone thinking of a career in health promotion. Both MSc and Pharmacology taught me how to prevent and treat a disease but whilst Pharmacology teaches you to give a drug, this course made me think of looking at the same problem from a different angle.
Studying for this MSc was also very different in terms of the amount of free time I had. It allowed me to undertake some voluntary jobs which I always wanted to do whilst studying. I gained a lot of knowledge and different experience from my course and learned something new about myself specifically that I am very good at working with people I hardly know! This is why I particularly enjoyed planning and working for my final dissertation on 'Effect of Physical Activity at work place on Blood Pressure'. Seeing the beneficial effect of my research on people made me think that I can make a difference and that is one of the best feelings anyone can get.