Student experiences - Greece
Anna Leon - BSc Psychology and Philosophy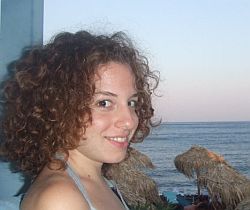 I chose Bristol because it was one of the very few universities offering the combination of courses I was looking for. It seemed like a great place to study both Psychology and Philosophy, and had the open-minded view connecting two seemingly unrelated subjects that I was looking for. I visited the city, and liked its size (it's big enough to be a city, small enough to bump into people you know every day) and the feel of it. I also loved the University being in the city and not in an isolated campus, so a year later I was here.
As normal as it is to be a bit scared when you come as a student to a foreign city, meeting people and becoming part of various groups was really easy after all. Bristol has over 150 student societies, in which you can do almost anything at very low prices – for me it was dancing, yoga and painting. In my second year I also got involved in the Missing Link, a student-run life sciences magazine, an experience which made me feel extremely supported by the academic staff for any new initiative students were interested in taking. Apart from your course and activities, most of the people you meet will be from your halls of residence. I was in Woodland Court, a new block of student flats very close to the University area.
Teaching in Bristol is typically representative of the British methods in education: students are encouraged to study and research independently. Courses involve a series of lectures and seminars for discussions, presentations and questions. Tutorials are often held with personal tutors, who support their students throughout their stay in Bristol. In my course, an arts subject and an experimental science are combined, and I love the variety of it.
If you're considering applying to Bristol, there are a few things you can do to make sure that life here will suit you: check the website of the department you're interested in for the courses you will be taking; sometimes what you have in mind is not exactly how your subject is actually taught. Email students already on the course, asking about their experience. Visit the city and the University – we are here to show you around, answer questions and make sure you know everything you need before arriving.
---
Soultana Makrypodi - MA Classics and Ancient History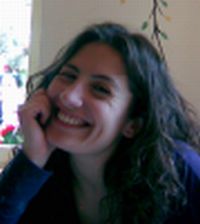 I learnt about the University of Bristol when I met one of the Professors at a conference in Greece. I was finishing my undergraduate studies and wanted to continue at postgraduate level. My main interests are myth and religion and the Professors I had as an undergraduate, advised me that Bristol University is one of the best in those fields. I also met one of University's representatives who answered all the questions I had, a fact that really contributed to my decision, as I had never left my country before.
The University offers courses in many subject areas – in my case Classics and Ancient History – which allows students to contribute to the expression of different opinions. The most amazing thing is that in every course there is always something new to research and discuss. Each of the Professors helps you with anything you need and the postgraduate coordinator is especially helpful in solving any problems or worries we have.
I live in the university's accommodation which gives me the opportunity to meet people from around the world. Bristol is one of the best places as it combines nightlife and culture. I love the fact that I can walk anywhere I want as many places are close to the university. I especially like going to the park and the Downs, where I can relax, and also going for drinks or coffee with my friends. The people here are very friendly and helpful - if they see you with a map looking for a place they help you by showing the way. I have also had the opportunity here to listen to different kinds of music and enjoy my leisure time with the friends I have made.
I really advise new students, either undergraduates or postgraduates, who are thinking of attending to classes at Bristol University to come, as they will find both qualified academic staff and social activities where they can enjoy themselves. I am going to apply for a PhD, as the Postgraduate Office has informed us of some funding opportunities with deadlines coming up in the next months
The University of Bristol is an experience that enhances your cultural, social and academic life if you allow yourself to become part of it. It is the best choice for me to take. I am still exploring new places and academic opportunities I did not have access to before coming here.