Student experiences - China
Chan Sheng - BSc Geography
It was not a hard choice for me to decide to go to university in another country as I had already lived overseas in Portugal and Australia. My great interest in Geography led me to choose the University of Bristol, which has a great reputation for Geography and a dynamic location for university life. You can always find somewhere to have fun and it is almost impossible to get bored. The harbourside is currently my favourite place in the city. I discovered the area while doing research on economic development of the city for a Geography essay. I really like the combination of modern building and remnants of the industrial revolution around the river.
My favourite part about studying Geography at Bristol is learning both in and outside the lecture theatre. I have learnt a lot about the world, society and myself. The course has taught me many transferable skills that for my career in the future. I am part of many clubs and socities, including Model United Nations, the Geography Society, DJ Society, Tennis Club and Badminton Club. It is great to socialise and learn extra skills in a society setting.
Bristol is a great university to study at and the city never disappoints. I am very happy enjoying university life here!
---
Meng Wang - BSc Mathematics and Statistics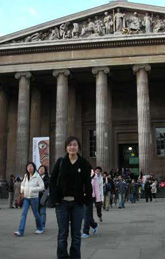 I always looked forward to come to UK to embrace the culture and witness the great masterpieces. My dream came true in last autumn.
I applied Bristol University, because of the high quality education and excellent reputation. Also a degree from such a high-ranking university will help me be more competitive and have priority in my career. The undergraduate course in England only needs three years to complete, which is one year shorter than China. The most distinct character of UK is cosmopolitan. So it's a great chance for me to learn about many different cultures here. I think that I can never go to a place that contains so many nationalities, even someone from the remotest corners of this planet.
The University is situated in the heart of Bristol, which is a multi-cultural and fantastic city. My major is Mathematics with Statistics. I am pretty enjoying my courses. Obviously, I chose the right subject, which I am good at and can give me more potential. I was surprised when I got the schedule, because there are only twelve lectures per week. That means I have lots of spare time to arrange my own learning and interests. Currently, I am still adjusting my time to the best way to suit the independent study that compliments the lectures. In addition, we have tutors for each subject, in order to supervise our study. There are more opportunities for me to talk back to the teachers than I have been used to.
Before enrolling at this university, I took the International Foundation Year (NCUK) in China. That was the bridge to higher UK education system. Through the year in IFY, I had perceived the similar teaching method in England and prepared completely for the following study and life here. Therefore, I didn't get a serious cultural shock in terms of adjustment to a new atmosphere. I am trying to submerge myself in British cultural. However, something that still seems to have been a great challenge to virtually all of us is language.. Language is possibly one of the biggest potential barriers. The language difficulties experienced by me didn't reduce my willingness to participate in class and my ability to conduct independent learning outside the lesson time.
In addition, social life is also an important part of the university life here. There are a lot of societies in this university, covering almost every conceivable interest. I participated in yoga society and CSSA (Chinese Student and Scholar Association). In order to improve my abilities of communication and organization, I joined the election and was voted as the leader of Tour Department of CSSA. I never thought that kind of things would happen to me. I got the chance to present myself. For example, I have organized two short-journeys for our members and got excellent feedback. This experience really provide me a unique way to learn social skills that can never been know from the books and increased my personal confidence.
I am so glad that I love this university. It provides me an excellent learning experience in an environment enriched by research. I can develop myself more intellectually and individually. The education system here is very independent. It enables me to focus strongly on my subject, because the professors enlighten the students instead of indoctrinating. I have been this lovely place for four months. I am experiencing and studying. I will gain a greater proficiency and confident in learning the knowledge and life.
---
Chen Lui - BSc Accounting and Finance
---
Li Li Benfield - PhD Exercise and Health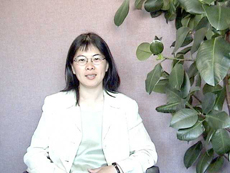 I first heard about Bristol, as a centre of excellence for education when I was still at home in Harbin,HeiLongjiang Province in China.
In the academic and business world, many international students return from Bristol University to their native lands to take up leading positions in society. I started as a postgraduate student in Social Sciences and found the atmosphere, freedom and understanding more than I had experienced in my studies in China.
Bristol is a very friendly city where the student social life is blended well into the day to day life of the City. There are good accommodation facilities available for students either in the spacious and well presented halls of residence or in privately owned rooms, at affordable prices, in various parts of the City.
Bristol not only has a very distinct culture including a national theatre, zoo and beautiful dockland area, near to the local coast, but a strong business and industrial influence in world class engineering products, for example. It also has its own International Airport as well as a good train service and direct coach service to London and its airports.
I can thoroughly recommend Bristol University as a major stepping stone to one's future.
---
XinYi Wei - BEng Electrical and Electronic Engineering
Bristol University is one of the most famous universities in the UK. It is often ranked in the top ten every year. It has a large group of highly qualified lecturers who are extremely qualified and knowledgeable in their own major fields. There is no doubt over teaching quality here and no doubt about living here in a very happy mood.
Bristol University stands out especially in the Engineering domain. It has first-class experimental laboratories fitted with advanced equipment and safety systems. Much research and inventiveness is undertaken by the Engineering Faculty. Bristol University is definitely a place which is worth studying in and I feel one would never regret coming here.
The courses are arranged here reasonably. You can learn your major knowledge from easy to hard step by step other than learning high-level materials, which you may never have touched before from the beginning. Lectures are attractive and atmosphere is alive.
Bristol is a lovely city to live. It is quite peaceful in city center. People here are totally friendly and warm-hearted. It brings you a homely feeling here and you will certainly love this small beautiful city.
There are many clubs and teams waiting for you to join. You can find the same feeling as you were in China. You won't feel alone here. My favorite club is RAG which works for charity. I've progressed on communication to people and English speaking. It's quite fun living and studying in Bristol. I am so sure that it's the best decision to choose here.
---
Ning Qing Hao - BSc Economics and Mathematics
Having been in Bristol for 4 months now, I feel like a dream come true at last. Yup! This place is fantastic! Everything just matches my expectations: an energetic city, a quality university, a lovely residential hall and a bulk of friends.
I still remember last January when I was busy with preparation for the applications: (you know all the research and personal statement thing!). As I was taking the engineering stream and I was planning my career as an actuary or a stock-broker, I intended to take a numerical course such as mathematics. Of course, amongst all the universities I researched, the University of Bristol seemed the best choice for not only it's reputation, but also it's course structure, academic atmosphere and personal tutor system. Without any doubts, I put the University of Bristol as my first choice and chose the course of Mathematics with Statistics and I was pretty optimistic about the chance of being enrolled since my academic performance had been the best on the programme.
Well, although it is a little embarrassing to admit, the fact was that I got rejected! I couldn't believe my eyes at the time I saw the results, I felt extremely upset and even a little angry at the university; how could they turn down a first-place student?! However, after I communicated with Mr. Aldridge and talked to my principle, Mr. Arthur, I found out that the failure was my own fault. First of all, I was too confident to do a thorough research about the university and the city and due to some complicated reasons I also missed the consultation at my centre where I would have been given valuable advice. Secondly, my course choice did not fit my personality as I am an outgoing and sociable person and the nature of course of Mathematics with Statistics is more researching. Once I figured out these two reasons I desired the University of Bristol more as I realized that unlike other universities, which only paid attention to my exam results, Bristol really cared about me, the individual student and had rejected me not because of my academic performance but because they had realised I was making a mistake. With mature consideration and help from both my school and the University of Bristol, I wrote another application for the course of Economics and Mathematics, and finally, hehe, I am here now.
As I said in the beginning, the city and university have everything I dreamed of: the city is old and young, filled with traditional British architecture and modern shopping malls. I live in a university hall which is on the top of a large hill, a little far from the city centre, but never mind, because this place is nothing but wonderful. The hall is surrounded by expansive grassland, embraced by the crystal blue sky and white clouds (you can even see the clouds moving!) and when the sun comes out, I feel myself melt in the heart-warming sunshine. My flat is an adorable cottage with en-suite facilities, which makes my life a lot easier.
The best and the most crucial part of my life is my study. As a matter of fact, the teaching quality exceeds my anticipation, I have both experienced and passionate lecturers, strict and helpful personal tutors and perfect amount of course work which gives me enough practice and leaves myself adequate time to explore deeper and wider.
I also joined the RAG (Raise and Give) society here, which is a charity organization operating a variety of fund raising activities. I have taken jobs in street collections (a little scary in fact) and also volunteered as a dealer for the casino in some charity balls, which, by the way, is really cool.
Certainly, Bristol is not a never-never land: I also encountered some problems in my daily life. Homesickness probably is most common problem for an international student, especially for someone like me who has never been apart from my family before. But I have made lots of friends since I came here. Every time I feel weary and down, they will come and cheer me up.
Anyway, I still feel there are loads of things waiting for me to discover in Bristol, UK, and eventually the whole of Europe. I would like to compare myself to a treasure hunter who is ambitious about exploring the world and started the first step in Bristol!!!
---
Yi Sui (Karen) - BEng Electrical and Electronic Engineering
The word Bristol in my dictionary is defined as both young and old, both academic and energetic and both challenging and relaxing. When I saw its cityscape, the campus of its University and the people here, I heartily believed that I had made a correct choice not only from the pictures on the website, the words from the previous graduates and the fames from people who know about the city and university any more.
To focus on University of Bristol, which dependently makes a great agreement with my words Bristol and I am enjoying my first year of undergraduate life. It is so thoughtful of the university to attempt to benefit students' lives in s omany possible ways.
There are three main libraries in central campus. What took my breath away were not only millions of books there, it was the methods for students to manage their usages of libraries. Now I can borrow or return books directly from issue desk in the libraries. If the issue desk is closed, I can still do my self-borrowing through a machine. What is more, I can renew or reserve books online. I can do that at anytime in anywhere just by a phone calling to the automotive answer system, which provides convenience.
Another thing that drew my attention was their various career services. A good university would not narrowly watch just academic achievements, they also concern themselves with helping students with their future career. Looking for part time work, vacation work, one year placement and graduate job opportunities are all incorporated in the services. In addition, the career service office is offering training for skills to be employed, such as writing covering letters and CVs and how to behave well in telephone interviews and face to face interviews.
Of course, university life can not be filled in only by study. There are many societies and clubs under the name of Student Union of University of Bristol. You can do sports, play music and any other you want to colour you studying. There are always more choices than you imagine.
---
Feng Xintui (Candy) - MA Film and Television Production
---
Wanjing Jiang - BEng Engineering Mathematics
Having the opportunity to study at the University of Bristol, one of most reputable universities in the world, was a 'once in a lifetime' adventure for me. After eighteen-years of living in the southern part of China, travelling thousands of miles to the west was a massive change for me.
Ever since I had the chance to visit Europe I was determined to study abroad one day. The dream came true when I took the International Foundation Year (NCUK) in China. Eventually I had the chance to 'walk across the bridge' and learn under the UK education system.
The anxiety, homesickness and loneliness that I worried about before arriving never came to me. People are so friendly and welcoming, not just in class, but also within the halls of residence. There was so much cooking and chatting going on with my flatmates, and so much fun!
The University campus is located very close to the city's centre. I am impressed by its sustainable design. In addition, there are also old parts of the city: the Wills Memorial Building, where many award ceremonies take place, and Goldney Hall, where the BBC series Sherlock was filmed. There are so many more that you will enjoy!
I joined several societies and clubs during my first year, such as the CSSA (Chinese Students' and Scholars' Association). The benefits were so much more than meeting new people and making friends. It was about the exploration and recognition of my potential skills, e.g. communication and leadership.
The University of Bristol provides the best quality of academic support to enhance our learning experience. The Careers Service, in particular, helps undergraduate students with their career path guidance, CV enhancement and summer internships. Several scholarships are also available specifically for international students, which I found especially supportive and encouraging. In addition, the course contents are de-signed to maximize our future career possibility. In my case, Engineering Mathematics, the University provides the opportunity to visit large firms, such as Land Rover and Rolls Royce, allowing us to understand the practical use and importance of my core course of Mathematical Modelling.