Student experiences - Chile
Andrés Baeza - PhD in Hispanic Studies
To be honest, I knew nothing about Bristol when I decided to pursue a PhD after several years working as a school history teacher. I had applied to other universities with strong programmes but there were many other things I had not considered. My wife was pregnant, so I had to find a suitable place for my family. This is where Bristol became an option. A friend of mine, a scholar from Canada, suggested that I apply to the University of Bristol. She knew that I could find a potential supervisor and told me the city was nice. When I started to find out more about this university I realized it was an ideal place for me and my family: a programme that suited my interests, a top-class university, a wonderful city, and a well-located campus. So, I decided to apply, which I think has been one of the best decisions in my life.
A couple of years after my arrival I can say that in Bristol I have found more than expected. I am based in the Department of Hispanic, Portuguese and Latin American Studies where I met two excellent supervisors, Dr Matthew Brown and Dr Jo Crow, and a very welcoming and friendly community. When you are a research student, your academic life is quite isolated as you spend most of your time in the library or in front of a computer. In this place, however, I have had the opportunity to engage in a wide range of activities, such as cultural weeks, football tournaments, research projects, academic seminars and conversatorios. Also, for my family and me our years in Bristol have been fascinating. We love the vibrant life of this city, with its nice and lovely parks, and the range of activities for children in places like the Central Library, the Museum, the Zoo or different churches.
---
Gabriel Jara - MSci Physics and Philosophy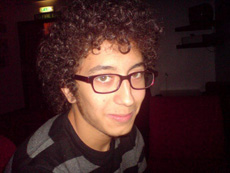 I first knew about the University of Bristol from a good friend of mine that tried to convince me for a long time to apply here, as he would apply too. After making some research I found out it was currently one of the best universities in the UK and it offered this very interesting course. Also taking into consideration that my music teacher (a VERY acknowledgeable person) and all the things he told me about the city, I decided to put Bristol as my firm choice. And what can I say? I am very glad I did!
Bristol was my first experience of England (since I had never been here before) and it could not have been better. The people were very warm indeed and in no time I was already integrated into the life of another country. I must say though that the similarity of the Bristol area with my place of origin were also a factor that made my integration easier, and I am really grateful I didn't make the awful mistake of going to live in a big city without hills or trees. And in fact among the things that I like the most about Bristol is its panoramic variety. If you are a person that likes feeling surrounded by many other people like in big cities, the centre of Bristol will prove to be a proper city centre; but if you are looking for quietness and green, there are The Downs and the zones near the Suspension Bridge.
I also think that coming to Bristol was the right decision to make because of the vast amount of opportunities that the University has to offer to its students. I specially like how active the Union is in terms of activities and also providing support for the students. I currently find myself in societies such as the Fine Film society, which is in my opinion one of the most interesting because I love films lol. Also, although I am not a sportive person at all, I consider that the different clubs of the Athletic Union do a great work in integrating people new people that want to try new sports.
Finally, I can say that although physics has yet to get more interesting, philosophy has proven to be exactly what I was expecting and I really enjoy the course. In general the quality of the lectures is excellent and the lecturers have been very helpful and friendly. Because of this and all the other points, I think that Bristol is the right place to come if one wants to form a good network of friends and colleagues that have interests in common, which is something helpful for the future because who knows? - we might be the ones who will start the next revolution.
---
Bernardita Munoz - PhD in Education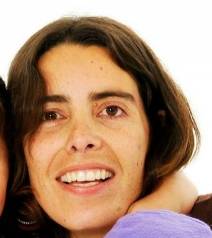 I decided to apply at the University of Bristol after conducting serious searching. In fact I travelled from Chile to the UK in order to met possible supervisors before making my final decision. So why did I choose Bristol? Because here I found a first class university, an excellent balance between tradition and innovation, a challenging postgraduate programme and an amazing city to spend 4 years of my life with my family while studying a PhD.
In my programme I found most the academic staff to be approachable, some of them leading innovative and challenging projects. I also found a group of diverse, multicultural, active and motivated colleges, but most important of all, lots of opportunities to discuss-like seminars, discussion groups, reading groups, etc.- which offer a good combination to the library with access to the latest data sets and books, which allows me not just to carry my research, but also remain up-to-date with the latest developments in my field.
I find Bristol a very welcoming, safe, peaceful, green city. I still find amazing that most of people smile at you when you walk around and that you could recycle almost all your rubbish! Also as a mother of two young children, the access to childcare, parks and provisions for young children - such as playgrounds, playgroups and libraries - at walking distance from the university and affordable prices, is a key aspect of my bristolian experience.
Studying here does not only give you a firm academic base for your future career, but is also an enriching personal, cultural and existential experience. The only things you will need to endure are going up and down hills and the rainy summer…but at the same time, those things make you keep feet and found that the best place to spend a rainy day is actually the library!
---
Julieta Ogaz - MA in History of Art: Histories and Interpretations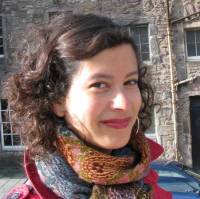 If I have to summarise my Bristol experience in one word, that'd be brilliant. I had several university options but I finally opted for Bristol because the programme they offered was the best fitted to my interest. I did journalism as undergrad but I wanted to complement it with my lifelong love for arts. As the MA had a curatorial unit in partnership with the National Portrait Gallery in London I thought that was exactly what was looking for: something that helped me to have a better understanding of how to communicate art to the public.
At first I was ultra scared about my English and about all the academic requirements, but after a few days I started to make new and very good friends to whom I could share all this fears with. We all were experiencing the same thing! I met people from many places including the Netherlands, Cyprus, the States, France, Japan, China, and Brits too, of course. That enriched the whole studying abroad experience and was definitely one of the best parts of it!
As my English was improving I soon felt more confidence too. I also found a good support for international students both from the academic staff and from the International Office. I took advantage of every students' support services too: They helped me to write my CV, I attended to the English for Academic Purposes optional unit, I had my laptop checked by the IT people, and went for advice to the 'writing fellows' when I had to write my essays.
As a city, I think Bristol was the perfect choice. Although it wasn't among the British highlight you always hear of, as soon as I arrived I fell in love with it. The place is full of young people which make it very lively during terms. I'm not a sporty girl but I enjoyed a lot walking round the beautiful green surroundings of this hilly city, which was not as big as London but had everything I needed, including many cultural places and events. The suspension bridge and the Georgian architecture are really gorgeous and the view over the Avon river is simply amazing. Walk along the recently refurbished Harbourside was one of my favourite activities together with having a pint with friends in one of the nearby pubs. As Bristol is well connected by air and land, it was easy to travel around the UK and Europe too. I visited many places in Britain trying to get myself immersed in this new fascinating culture. The closeness to London was also important for me as I wanted to see as many museums and cutting-edges exhibits as possible while living in the UK.
Academically talking, one of the courses I enjoyed the most was the curatorial unit we did under Dr. Tania String. We actually worked together with the National Portrait Gallery to set up an exhibition called "Imagined Lives: Mystery Portraits c.1540-1640" in Montacute House, a National Trust's property down Somerset. It will be on until 2012. The project included the study of the actual portraits and the sitters (clothing, props, gestures, iconography, and so on) as well as the writing of the captions, panels, pick-ups, children's activities, etc, things that we did divided in groups. As my background was journalism, I took part on the press team, which was in charge of writing the press release and meeting the press during the opening. That was one of the most exciting things I've ever done! We even appeared in the BBC and I also could get the news published in a Chilean newspaper.
All those things made studying in Bristol an unforgettable experience. I definitely recommend it as a fantastic place to research, study and live. It's worth it!
---
Ricardo Daniel Linker Saravia - MA Composition of Music for Film and Television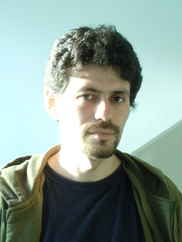 I chose studying at University of Bristol because of its high academic quality. My course is called MA in Composition of Music for Film and TV and I arrived to Bristol about six month ago to study it. Settling here wasn't easy at the beginning since I came with my two young children and my wife, but I received a lot of help from the University in this matter. Now I can say that I am so happy here that I would like to stay for a very long time. In this beautiful city I am having a lot of fun. In addition I am absolutely satisfied with the learning I am doing. Not only do I strongly recommend this University, but also this beautiful city.
The level of teaching you receive here is first quality. Professors are really high standard and are always kind to help you in a personalized way. In addition the design of my MA program is very well done since each of the academic subjects we deal with is studied both theoretically and practically. It is possible thanks to great facilities we have access to. In addition, the environment within the University is very good. My classmates are cooperative, professors are close to us and all the staff is really efficient and kind. All that makes me feel I am having a great academic development.
As I said before I'm very happy in this city. I think Bristol is fantastic. Here people are respectful and calm. You can have an active social life if you want to, but you can also enjoy the beauty of the city, its rich architecture and its amazing nature and landscapes. On these days the spring is filling the city with flowers, and I can move everywhere with my bicycle. I really enjoy this style of life.
Finally, I would like to say thanks to a lot of people who have helped me to get settled in Bristol and fully inserted into the University life. The Accommodation Office has done a lot for me. My tutor has managed to help me with issues from the academic life and from the daily life as well. In addition, I have made really good friends here. Indeed, I'm glad about the fact of being here.
So, if you are thinking of coming here to study, what I can tell you is go ahead, it's a good idea!
---
Alejandra Urra - PhD in Geography


After graduating from Marine Biology in Chile, I decided I wanted to study something innovative so decided to focus my study on the micro algae that live in glaciers. Here began my search for a research group across the world. After a while of thinking and searching I found a world renowned research group specialising in glacial biogeochemistry at the University of Bristol. Given the status of the research group and the lack of glacial biogeochemistry research groups in Chile I decided to make the big move to join the University of Bristol Glaciology Research Group. The University is not only one of the top ranked Universities of the world, but I found that the researchers are also very attentive and helped me through all the transferal process from Chile. When I first got to Bristol, I was positively surprised, as it's a very cosmopolitan city and the people here are very nice and friendly.
Bristol is a city where you can find pretty much everything. If you are interested in historical architecture you can find the ruins of a castle in the city centre or visit the Cathedral and/or the Wills Memorial building at the University of Bristol. Other sites that are important to Bristol and worth a visit include the Clifton Suspension Bridge built by Brunel, the Aquarium and Bristol Zoo. Personally, my favourite part of the city is the Harbourside because you can mix fun and social activities with the stunning view of the river.
I think I made the best decision in coming to Bristol. I doubt I would've found a better place to study and work alongside some of the world's leading glacial biogeochemists. I feel so at ease here. Although the PhD is a lot of work, you enjoy it as there are a lot of conferences and seminars you can partake in and the staff always make time to give you feedback on work. All in all, the University of Bristol is a great place to work, study and make home!