Student experiences - Canada
Charlotte Currie - BA Classical Studies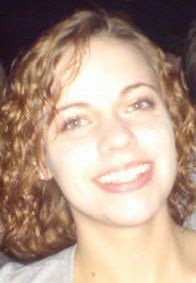 Though I was born and raised in Canada, I always knew I' be coming to England for University. My mum is from Norfolk and I have a lot of family in England so it was just somewhere I'd always felt comfortable. Bristol is on the opposite side of the country so at first it was maybe only my third choice, but once I visited, I was sold. Bristol is just such a beautiful and vibrant city to live and study in. I wanted somewhere that was big enough for there to always be something going on, but not so big that I felt overwhelmed, and Bristol is exactly that.
When it came to my course, I had known for a long time that I wanted to take Classical Studies at university. It allows you to study such a wide range of topics, from languages and history to art and literature. The Classics and Ancient History Department is quite small, so most of my classes are small discussion-based lessons. However, I also have larger lectures where students from different years and courses come together. Many degree programs allow you to take units outside of your subject area, and if you have that opportunity, I would definitely recommend it. As a side note, the Arts and Social Sciences library is fantastic. I was in shock the first time I went to look for a book for my course; everything I could have wanted was there!
I chose to live in a house rather than a hall in my first year. I felt that a house would allow me to be more independent and give me a better chance of meeting the people I was living with. I'm glad I chose Winkworth, because not only was the location great, but the people I lived with were, as well. For the first hour or so after my family left and I was in this strange room in a strange city all alone, I have to admit I felt completely overwhelmed. However, the best piece of advice I can give new students is to get out of your room and meet people as soon as you can. Prepare yourself for a little bit of a shock when you find yourself alone in your room, but just make sure you don't stay there too long! Prop your door open or, even better, knock on some of your new neighbours' doors and just start meeting people. My whole flat congregated in the kitchen, and within twenty-minutes or so of talking and joking around I started to feel right at home. The Freshers' Week events are also a great way to meet new people, get familiar with the University, and keep yourself busy.
At my high school, I was only active in our school newspaper, but I forced myself to join in more at University. The Fine Film Society has to be my favourite; it's such great value. I'll be honest and say that there are a couple of societies that I only went to once, but they say everyone joins way too many their first year! I also decided to join my Junior Common Room Committee and ended up becoming the Chairperson. That was such a great way to meet people I lived with and I would definitely recommend that anyone join their hall's JCR Committee. As soon as I heard about the Ambassador scheme, I knew it was something else I wanted to be a part of. It's been a great way to meet more international students and I like knowing that I'll be able to help new students have the best experience possible.
My advice to any new students is to remember that one of the most important things about going to university in a foreign country is really immersing yourself in the culture. If you really just throw yourself into everything, you'll be able to make friends quickly and have loads of great memories you can carry with you. It may all be a bit overwhelming at first, but everyone is just as eager to make friends as you are. I hope you all have a great first year and enjoy the University of Bristol as much as I do.
---
Hilary Smith - BA Drama and English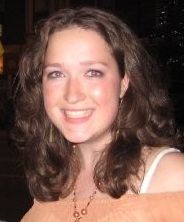 I applied to English universities because: a) I wanted my university experience to be enriched by a different culture; b) English degrees are shorter and more specialized; c) most of the best drama programmes in Canada were in Toronto, and I wanted to go someplace different than my hometown; and d) England wasn't entirely alien to me because half my family is scattered across the Island. After some internet research on university websites, on league tables from the newspapers, and on unofficial online guides made by students, it became clear to me that the University of Bristol would be my perfect fit. In fact, it was my dream school; I was so desperate to get in that—I'll admit—there were some tears along the way. For, you may already know, the anticipation is overwhelming. Now that I'm here, I cannot say that my high expectations were not met and exceeded.
First of all, because the campus is spread out across the city of Bristol, the whole area feels like a trendy student community. The city is the campus. It's liberating to walk past shops and beautiful architecture on your way to lectures and to choose from a variety of stylish clubs and concerts to visit on nights out, instead of feeling deserted on a boring rural campus with limited possibilities for outings and activities.
Of course, the most important reason I love Bristol is my course. As I said before: it's more specialized than what my friends have told me about courses at Canadian universities. As opposed to choosing your major in your second year, you enter Bristol doing exactly what you applied for, and in my case it was joint honours Drama and English. I take two units per teaching block (there are two), one is an English unit and the other Drama. In both parts of my course, the lectures are relatively small. The English department teaches using a tutorial system, meaning that alongside my lectures I have weekly meetings with my academic tutor for the unit and three other students. In Drama, we have seminars following the lectures with around fifteen people where we discuss the subject matter in combination and often work in groups on a small practical project. Outside of class-time, you'll find that at university-level, your work is very self-driven; meaning that you are responsible for keeping yourself up-to-date and informed on the subject you are studying by reading actively, taking detailed notes, staying organized. It might seem daunting, but really it's relief to be given the freedom of learning things your way.
The community within my hall, Manor Hall, is also a major part of my enjoyment of university life. At Manor Hall, I'm involved in the drama group, Manor Amateur Dramatics, which has been a great way to socialize and also a nice opportunity to do something creative. Also, the JCR (Junior Common Room) committee organizes hall outings and fancy dress parties that bring everyone together and really let you go crazy. By the way, fancy dress over here means costumes—one of the many alternate terms that you will find amusing once you're here.
As a matter of fact, being immersed in English culture simply embellishes my experience like none of the other factors. Before I came, I thought I was familiar with all the English idiosyncrasies: the carbs-and-sausage-heavy diet, the quirky dialect, their hyperactive pop culture. It turns out that I've actually learned so much! They say that the hardest thing for a French Canadian to do is to go to France and discover that France is very different than Quebec, and for an English Canadian to go to England and discover the same thing. Well, I agree with that opinion—I've been there and done it - am doing it and I love it.
---
Nikolaos Koundouros - BSc Cancer Biology and Immunology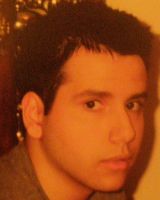 The thought of studying abroad and living so far away from home was intimidating at first: for the first time I would be completely by myself and would have to start from the beginning when it came to making new friends and learning about a new city while balancing my university work. I can safely say, however, that my experiences during the first few months at the University of Bristol have been memorable and I know that making the decision to study in the UK was the correct one.
Having only 5 choices on the UCAS application form made it difficult to choose the universities and courses which would be the best fit for me. The University of Bristol stood out for me from the rest for two reasons: the excellent world-wide reputation the University has for scientific research, and secondly the undergraduate course on offer, Cancer Biology and Immunology. A course this specific at the undergraduate level was not available at any of the other UK and Canadian Universities to which I had applied so I was excited when I finally found a university that offered the exact subject I was interested in. After reading about the course on the University's website and prospectus, I had high expectations entering my first year. Without a doubt my expectations have been exceeded and I look forward to the next two years of my studies.
Academics are only part of the university experience and there are many ways to become involved in extra-curricular activities and meet new people Fresher's Week provided the best opportunity to join any clubs and sports teams, and to learn one's bearings in a completely new city.
Bristol is a beautiful and vibrant city, and the University offers a great deal of support to international students who may find the transition difficult. Choosing to study abroad was one of the best decisions I have made and I am glad I came to Bristol.
---
Danielle Simpson - BSc Physiological Sciences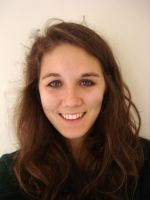 England has always been an appealing place for me to study and it was one of the reasons I took the International Baccalaureate program, in order to apply there. With my whole extended family living there, and my parents both having lived there until a year before I was born, we have visited at least once a year for my entire life. I have always been drawn to England as it would be a brand new experience living there but wouldn't be too far out of my comfort zone with all of my family there as a support system. Bristol specifically, is probably one of the most beautiful and exciting cities in England. After visiting all the universities in England that I had applied to I immediately had Bristol as a first choice because of the lively and welcoming atmosphere. Living in Toronto, I knew that I definitely wanted to be in a city and Bristol seemed the perfect choice. In comparison to other UK cities I found Bristol to be extremely student-oriented. Not as a university town, it definitely has its own unique entity, but just that everywhere seems to cater to students and makes you feel very at home. There is just so much Bristolian culture that I can't imagine getting anywhere else. I don't think anyone anywhere else in the world would understand what you were going on about if you started asking them how many Exhibition Ciders they'd got through at the Corrie Tap Challenge.
One of the best parts about my experience at Bristol so far is living in Halls. I live in Clifton Hill House which is right in the city, and a brief 15 minute walk to the university. Living in Clifton is amazing, not only do I save money on taxi rides on nights out; I also think that Clifton is a beautiful area of Bristol and one of best places to be a student. The 12 people living in my corridor are already my best friends in the world, and there are 9 of us planning on living together next year because we couldn't bear to split up. On top of that, there are at least 20 other people in the halls who I would consider as close friends. Fresher's Week helped a lot in making these connections and was easily one of the most memorable and best weeks of my life.
I am taking an Undergraduate Medical Sciences Degree; Physiological Sciences and I absolutely love it. There are 30 people in Physiology Honours which means that I already have got to know most of the people in my course. Lectures have around 150 people in them, with all of the students who take Physiology as an option. Compared to the size of lectures at big universities in Canada this is a radically small number, which I really like. In practicals, which are easily the most fun part of the course, especially when doing them with two friends, it's even smaller still with about 50 people at each practical. I chose this subject as I am hoping to go in Medicine later and because I loved the Physiology units in Biology at High School. At the moment, I want to stay in the UK for my graduate medicine degree because with the 4 year graduate medical program many schools have now introduced, it means that I can achieve much more in less time than in Canada. I would love to stay in Bristol for my Graduate degree as well, because after one term I am already in love with the city, the people and the university.
---
Charlotte Watson - LLB Law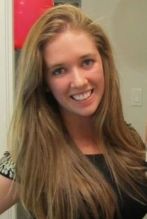 Having lived in Toronto my entire life, I had always planned to go to University in Canada. In my final year of high school my guidance councilor suggested going abroad. I was excited but very nervous at the prospect of moving to a new country. After avid googling I sent my applications into UCAS and travelled to England to tour the Universities I was interested in. I fell in love with Bristol. The city is a great size and buzzing with students from the minute term starts. My expectations have been exceeded in every way.
I love the LLB course. The tutors and lecturers are passionate about their subjects and it is easy to relate to them. The work load is heavy, but manageable. I have never said no to a night out or day trip because of work. The modules you take in first year are all selected for you but in second and third year you choose which courses you will study. This lets you explore your interests and focus in on them. Although I am undecided about becoming a Lawyer, a law degree from Bristol has a great reputation. It equips you with reading, research, communication and writing skills you can transfer to any area of future study or career.
The University has a staggering amount of societies and clubs. I am a member of Amnesty International, the expeditions society, and debating. I also work with the Universities volunteering program and volunteer at a local primary school weekly. These activities have made it easy to meet people and stay busy. So far I have travelled to Snowdonia National Park in Wales with the expeditions society (UBES) and Scotland. In February I am traveling to Paris for a weekend with a friend. You can find some amazing flight deals out of Bristol for weekends away to explore Europe. I plan on traveling to Denmark and Italy later this year.
Living in Halls during first year has been great. I live in Goldney Hall and absolutely love it .Our Freshers lasted two weeks and activities were planned for us everyday. The first few weeks are of course frightening but it is so helpful to have a few friends within walking distance. We've all grown close here and now have routines like baking and watching a movie on Sunday nights and communal cooking for dinner on Thursdays.
It can be pretty daunting to leave your country, family, and routine to come abroad but I would absolutely recommend it to anyone interested in enriching their degree with the experience of a new culture or just looking for an amazing adventure. I have not regretted it for one minute.
---
Harris Kaufman - LLB Law
I have only been in Bristol for twelve weeks, but I can already tell these are going to the best three years of my life. When people ask me how I chose Bristol, I am honest with them: I got incredibly lucky. Having never visited any of my five UCAS choices, I truthfully chose Bristol because it was seen as a prestigious 'red-brick' University and its close proximity to London. Coming from Toronto, I had no real need to be in a massive city at all times, but it is nice to be somewhat near the centre of the action and Bristol is just a short train ride away.
The only reason I ever considered the UK was because of their law degree program. In North America it takes seven years to earn a law degree, while it only takes three in England because law is an undergraduate degree here. Furthermore, a Bristol law degree is internationally respected, and I can easily picture myself practicing in England, Hong Kong, the Cayman Islands or back in Canada as the degree is quite flexible.
Looking back on it, a general arts degree in Canada would never suit me as well as direct entry law. The course is fascinating, with my favourite units being Criminal Law and Tort Law so far. We only have around two hours of class time per day, so most of the work is outside of class and done in the stunning Wills Memorial Building. The lecturing so far has been superb, and my tutorial groups are quite intimate which I find leads to detailed discussions and an even better understanding of some tricky legal concepts.
While law is certainly challenging, there is ample time for extra-curricular activities. I play twice a week for the University's ice-hockey team, I go to debating training once a week, and I also have signed up for mooting and the Barrister Society. Moreover, Wills Hall (my residence) has 6 tennis courts outside and a massive field. It seems like no surprise that Winston Churchill named Wills Hall the 'most wonderful residence in all the land' when he was Vice-Chancellor of Bristol.
If you are anything like me, you probably care a lot about the social aspect of university, so let me say this: Bristol is great. It's considered one of the clubbing capitals in England, and after going to a bunch of events in Canada it is clear that Bristol comes out on top. As well, The Fresher's Week events at the beginning of the year were superb, and the Parenting Socials in Law (you get a 2nd year mother and father to help you out) have been wild.
When I talk to my friends at Canadian universities, I actually play down how much I love Bristol so they don't get jealous. After twelve weeks I do not have a single complaint. The city is absolutely gorgeous, the Stoke Bishop area is very social, my room in Wills Hall has its own bathroom, the food is excellent, and the list goes on.
---
Justin Pak - LLB Law
After seeing all my siblings pursue their post-secondary education in the UK, I knew that I was destined to follow their footsteps. While choosing which schools to apply for on UCAS, I was focused on attending a university in London, after all, where better to practice law than in Europe's most lively city. However, once I visited Bristol and set foot in Wills Memorial Building I knew instantly that this would be the place that I would spend the next three years as an undergraduate. Bristol has offered me the best of both worlds; a prestigious university moulded into a vibrant city centre with numerous clubs, bars, restaurants, and shops coupled with a soothing surrounding landscape to take my mind off of things.
When I took law for the first time in Grade 11 I found the numerous cases and principles fascinating; however, because my school didn't offer the course again in Grade 12, I thought of pursuing this interest in university. At the same time, I would save money and time studying overseas compared to Canada because rather than spending four years studying a general degree and then applying for law school, I would be a practicing lawyer (fingers crossed) by the time most of my friends would have just earned their Bachelor of Arts.
I am currently living in Goldney Hall, a self-catered residence located in Clifton only 10 minutes away from the university. Life in halls is amazing. Yes you have to cook your own food but after the first couple months, you begin to realize that pasta and readymade sauce is the staple meal for lunch, dinner and sometimes even breakfast. The people you meet in halls become some of the best friends you make while at university; I for one am living with four other flatmates from my floor next year. I loved Goldney so much that I decided to run for Sports JCR and gratefully was chosen to coordinate athletic events between the various halls around Bristol. This opportunity allowed me to meet many more fellow Goldneyians and create new friendships. Fresher's Week was one of the best moments of university life thus far. For one week, you forget about school and get to know not only the rest of your flat, but your hall through themed nights at the bar and partying at the local clubs. From playing basketball in the grounds, to enjoying the spectacular view of Clifton while drinking tea and reading the afternoon paper, Goldney really has become my home away from home.
Fresher's Week is not only about partying; it is the one time you have the chance to join whatever societies you are interested in and become involved in clubs with people who share the same interests as you. As a lawyer it made sense to join UBLC (University of Bristol Law Club) to stay in the loop of things and meet fellow classmates. In addition to JCR duties, I also joined the Bristol Investment Society and play for the University's First Basketball team. At times, it is quite hectic balancing all these commitments, but at the end of the day I enjoy running between class, practice, and meetings because it feels good to know that you are getting involved with the university rather than just lazing around and doing nothing.
Law is an intellectually demanding subject which requires you to stay on top of your reading and coursework. The tutorials and ongoing problem questions challenge you to think beyond the surface and think outside the box, but as long as you keep up with the work you'll be fine and enjoy university to the fullest.
Studying in the UK has been an amazing experience so far. In the beginning it was difficult to cope with living so far away from home, but getting involved really helped ease this process. I would highly recommend pursuing your academic dreams abroad because university is all about maturing and what better way to do this than in an unfamiliar place?
---
Lauren Chan - LLB Law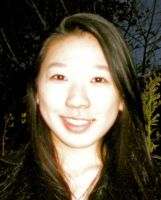 Bristol was on my short list of universities to apply for admission, but I almost did not include it in my UCAS submission because I was preoccupied with either going to London or attending one with collegiate setting. Fortunately, my Guidance Director counselled me to consider different campuses. Representatives of the University from the International Office and the Law Admissions Tutor also visited my High School and the opportunity to meet them really made a difference as they were helpful resources.
My parents took me to Bristol during the November Break and I fell in love with the city. I was introduced to Canadian students already at the law school who generously shared some of their experiences and I benefited from their valuable advice. Bristol is truly a nice balance between the big city setting and the North American style campus.
I highly recommend staying in residence for the first year. It is just that much easier to meet people, make new friends and get adjusted to the new environment. Coming from Toronto where everyone jumps into the car to even go down the street, I had to get used to walking but it is not that bad at all and, more importantly, it is healthy exercise. The walk from Stoke Bishop can be long (especially when raining) but it's always nice to walk with friends from your own hall or even from other Stoke Bishop halls!
The LLB program is, as promised, a lot of work, but I?m actually finding the units really interesting. The Law Library in the Will's Memorial Building is a first rate facility and a great place to research or simply study in. However, even with the workload, I've been able to try new things like mooting as well as pursue past hobbies like judo. There are so many extracurricular activities to choose from within the UBLC (University of Bristol Law Club), but you are of course not restricted to just law societies! The great thing about joining clubs is that in addition to the friends you meet in hall and from your course, you meet others who share common interests.
Bristol Law School is highly regarded and the decision to accept the offer from Bristol was not a hard one to make. Bristol was definitely the right choice for me and can easily work for most people.
---
Marisa Gilmore - LLB Law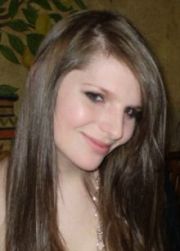 After single-handedly tackling the processes of the UCAS application system and adding the finishing touches to what felt like the 20th version of my personal statement, I was both excited and profoundly terrified about the prospect of studying for my LLB in England. Now the final, yet most important question for me was where I would end up for the next 3 years of my life. The University of Bristol was initially included in my application as an afterthought. As a potential lawyer, I assumed I would study law in London – it was, after all the hub of the UK legal world.
But as a girl of just 16 who had never left the city she was born in, let alone master any form of public transportation on her own, London was far too overwhelming a city for me to cope with – especially on my first time away from Ottawa. It was then that I came to find myself on a visit to Bristol and I immediately fell in love with it. Bristol offers me the best of both worlds; an exciting city with countless bars, clubs, pubs, shops and lots to do, while boasting a peaceful, friendly and country-esque atmosphere. This combined with the University's wonderful reputation and prestige (and perhaps my first steps into the Wills Memorial Building) had me delightedly accepting my offer of a place.
Though not a campus University, you'd find it very difficult to walk through the Clifton Triangle without spotting a familiar face. Some recommended favourite places would be the breathtaking view of the Clifton Suspension Bridge at night, walking down Park Street on a sunny day (despite knowing you'll have to walk back up it later!), Clifton village on a lazy Sunday afternoon, and of course Starbucks coffee as my little piece of international familiarity.
As a minor at the University of Bristol, I was given an option between Goldney Hall and Clifton Hill House. I chose Goldney for the opportunity to cook my own meals (because evidently leaving the country wasn't challenging enough) and for the beautiful grounds. Some of the best times of my life were within the walls of Goldney hall, and the amazing friends (British and international) who were there with me through all the highs and all the lows – a cup of tea ever at the ready. Goldney became my home away from home. Water fights, BBQs, staying up all night, sleeping all day, studying on the grounds and taking pride in my growing independence. One thing I was surprised to learn was that most British students were just as terrified as I was to come to University.
I joined several societies in the first week of term, which I found helpful for meeting tons of like minded people. Keeping busy and active helped me to cope with moving to a new country while having fun doing what I love to do. I am now vice president of the riding society which is an exciting opportunity for me and enables me to continue my interests away from home. Coming to England and leaving everything behind was the hardest thing I've ever had to do. I want to be able to help other international students, to encourage them and show them the wonderful opportunities the University has to offer them so that they can make the same amazing memories I've made so far in my time here. This is why I have decided to become an Ambassador. I've gained so much invaluable experience over the course of one year here; I can't wait to see what the next two have in store.
---
Loriel Anderson - PhD Classics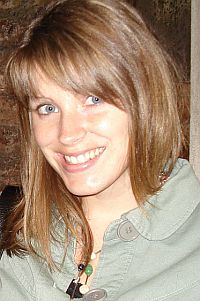 I completed both my BA (Hon) and MA in History at the University of Regina in Saskatchewan, Canada. Although I had initially started my university career believing that I would end up in Foreign Affairs or International Development, the first time I took an Ancient History course, in my second year of studies, I was hooked. I knew that I would come to Britain to do my PhD, since there is simply no better place to study Classics in the world.
Once I started looking at schools, Bristol stood out as my first choice, particularly because of its outstanding reputation in the field of Reception Studies, which is my personal interest. My decision to come to Bristol was sealed once I began contacting the faculty and staff. Everyone that I had contact with went out of their way to help me with every aspect of the application and acceptance process. I knew right away that I would fit in at Bristol. It has taken almost no time at all for this to feel like home to me.
It was Bristol's outstanding international reputation that first drew me to this university. When I was accepted to the university I was appointed a supervisor who is at the top of his field. We have established a very positive working relationship, meeting approximately once a month to discuss my research, although he had made himself available more often than that, when necessary. While I mostly work independently there are weekly departmental research seminars that allow faculty and staff to meet to discuss ongoing research in a supportive and engaging environment. The PhD program at Bristol is designed to allow students to begin work on their dissertation immediately, while at the same time acquiring any necessary skills they may need. As such, I am auditing a language class to improve my knowledge of Latin as well as working one on one with a Greek tutor.
I have received a Faculty of Arts bursary, which covers a portion of my tuition fees. However, I would have come to Bristol regardless of the funding that I received, as I felt that it was the best program for me. However, this is obviously not an option for every student and not necessarily one I would recommend. England is fairly expensive to live in, and a potential student should budget accordingly. However, bursaries and scholarships are available, and the student funding office, as well as the Government of Canada website, are good resources for information about possible funding available.
Bristol is a beautiful and vibrant city to live in. I chose not to live in the International Student Housing that was made available to me and instead to rent a flat privately. I'm really happy I made that decision, since I was able to choose which part of the city to live in and have felt more like a "local." I've had the opportunity to get to know the "real" Bristol, complete with pubs, music festivals, restaurants and beautiful parks.
I've played Ultimate Frisbee for a number of years, and quickly joined the University's Club upon my arrival, which has helped me to make loads of friends and allowed me to travel throughout the country for tournaments. I would highly recommend getting involved in some sort of extracurricular activity. There are clubs and societies for almost any interest, from yoga to wine tasting. You're sure to make lots of friends and to expand your interests.
The most important thing you can do when you study at a foreign university is to immerse yourself in the culture. Join clubs, explore the city, and you're sure to make friends quickly. I hope you enjoy your University of Bristol experience as much as I have.
---
Vincent Caron - MSc Public Policy
On September 2009, maybe as would a confused John Cabot, I packed my belongings, kissed my family goodbye and left Canada to go reach Europe, along with my fiancée Jenn. I did not suspect the wonders that I would find, somewhere around the Bristol marina, where the same Cabot began his journey, some 500 hundred years ago.
In the short time that I spent completing my Msc in Public Policy at the University of Bristol, I have discovered more than fascinating theories, and compelling ideas about how our societies are run. I have met with the very soul of these societies: its energetic and intelligent youth. May they be from China, Azerbaijan, South Africa, Italy, Pakistan or the UK, it is these people that have passed me the most valuable insights.
Bristol for me was also about walking around the magnificent floating harbour while digesting fascinating (or sometimes slightly less fascinating) readings about New Public Management or behavioural economics, singing revolutionary hymns in venerable Victoria Room with the University of Bristol Barbershop Singers, sipping unrivalled British ales with my fellow 'Street-Level Bureaucrats', or spending countless hours learning the subtleties of that strange breed of English language that grew in the place that is also its cradle.
I have spent good time in Bristol. Nothing like the hectic time I spent in my two years of political work on Parliament Hill in Ottawa, it was time that passed smoothly, in a sort of enlightened tranquility: a time of reflection and friendship.
Before I left, my father told me that I would be the only member of my family to live in Britain since my great grand-father Adélard Caron enrolled in the Canadian army towards the end of the First World War. I am not quite sure if this is accurate, if I am indeed the only one that came since then. What I do know however, is how rare this opportunity is, and I am deeply grateful to the University of Bristol for helping me grab it.
In fact, there is probably only one way in which I could fully express my gratitude to this wonderful institution, and to all the people that made my stay unforgettable. It is by using the language in which I first learned to express how I truly feel, back in my hometown of Quebec City, the language that my great grand-father would have used: merci chers amis, vous me manquerez!
---
Chelsey Stuyt - MA Classics and Ancient History
It hit me like taking a stale baguette to the face (not that I'd know). I loved Classics. Too bad it took me three full years of study at the University of British Columbia before I realized it. But I was worried about going directly into an MA program. I was in that over-excited puppy-dog stage of first love that makes you don a seal costume and waddle about in a fountain so they'll notice you. I knew that if I was going to make a responsible decision about my future, particularly in this economic climate, I needed time to think. So for two wonderfully chaotic years I ran off to a small town in rural Japan and danced and sang with adorable schoolchildren. Two months in, and I had decided that I wanted, no, needed to do an MA. I spent the next year emailing different departments and professors around the world (Australia, UK, USA, France, Canada, South Africa, Hong Kong, Singapore – quite literally everywhere) trying to find a department that would suit my diverse and sometimes contradictory interests. Bristol University was recommended to me time and again and after corresponding with several members of the department I knew that I had found a contender. I ultimately applied to three schools and was accepted to them all. Bristol won due to the diversity of its staff, their world-renown openness to new ideas, and the freaking gorgeousness of the city!
Though I have eight hours of scheduled "class" contact hours with staff, the reality is much closer to double that as every member of staff I have spoken to has welcomed me into their office just for "a cup of tea".
As for funding, I am self-funded for the most part. I have Canadian student loans and I took out a private line of credit at my local bank, but I don't regret it for a moment. The experiences that I've had and the connections that I've made are worth every penny. Though if I were to do it again I'd be a bit more aggressive asking about scholarships from third parties.
Bristol is a fantastic city. I review plays for two student magazines and the scope of talent in such a small area is incredible. Within the University alone there is a show almost every week – an impressive output unmatched by most professional organizations. But my favourite place in the city is a small bar in the centre called "Start the Bus". They have some of the best Mac and Cheese I've had in my life and strawberry beer on tap (its better than it sounds)! With live bands, a pub quiz (pillar of UK student life), and even a Sunday morning flea market, it's a hub of joy just across the quay from my apartment. I can be sitting there with my ruby brew in three minutes. Nothing beats it.
I joined the University's Improv Society on a lark and am shocked at how big a part of my life it has become. I perform in shows on a bi-weekly basis at local venues scattered across the city and am currently writing my own standup. Finally, an outlet! I also joined the University's Expedition society as an excuse to see a bit of the English countryside and have gotten into rock climbing and winter mountaineering as a result. Its invaded my mind to the point where I can't believe I wasn't doing it in Canada. Seriously. I've begun using photoshop to prove it.
Though I'm currently looking into internships in the UK, I'm also on the hunt for an appropriate PhD program. It may take awhile. I don't mind. Things are pretty great right now.
If you're interested in Bristol my best advice is to email the members of staff you're most interested in working with. They will have a wealth of information that you can't find on any website and you can get an idea of their personalities. These are the people that you'll be working with for the next year or two or three! If you do that, and hopefully you'll get the same wonderfully warm replies that I did, then you're sorted.
My worst advice would be to go jump into the Bristol docks in February at one o'clock in the morning on a dare from a drunk Scotsman. It's not as bad as it looks! (It's so much worse). Remember, all work and no play makes [insert gender neutral name here] a dull [robot?]. Explore, Learn, and Enjoy! Bristol is amazing. You'll love it. Unless, of course, you're a gender-neutral robot. Then it could be terrible.
---
Elizabeth Martin - MSc Palaeobiology (2011)
After I finished my BSc, my fiancée and I were trying to find a university outside of Canada that specialised in both palaeontology (my field) and physics (his field). An English friend of mine told me that UoB was the best place in the UK for my field. As we looked into it, we realised that Bristol was ideal for both of our fields as the university has leading experts in both. This, of course, was a main attraction for us. The more I looked into it, the more Bristol seemed perfect my studies. I am specifically interested in studying pterosaurs, extinct flying reptiles, and the University of Bristol is doing some cutting edge research on pterosaur biomechanics and flight. I contacted the people doing this research and was able to come up with an MSc project that fits my future goals perfectly.
Moving to Bristol was hard because it meant leaving my friends and family behind. However, the shift has been easy. Everyone I have met in the School of Earth Sciences have been so welcoming. After a family emergency that required me to go home for two months, everyone here was so understanding. They were flexible and let me continue at my own pace, which was definitely what I needed. I have been so thankful to everyone that has helped me get through this tough time.
Other than personal challenges, the biggest challenge I have had to face is funding. As an international student, I'm always looking for ways to cover my tuition and extra fees. I was fortunate enough to receive a University of Bristol International Student Scholarship, but am still struggling to cover the remaining fees. I would definitely recommend to any international students to look for external scholarships (not through the university) and especially to look for awards and scholarships from your home country.
I am very happy because I have been accepted into a PhD at the University of Bristol starting next year. After a PhD, I'm hoping to continue on with a career in academia, ideally as a professor or curator in a museum.
---
Jessica Romney - MLitt Classics (2011)
I came to Bristol with a BA from the Pennsylvania State University in State College, Pennsylvania and with a MA from the University of Victoria in Victoria, British Columbia. I had always wanted to come to England for one of my degrees, and I've since found that my studies in the three countries have broadened my viewpoint and given me multiple ways to examine my research. I chose to come to Bristol in the end because of both the school's and the department's reputation, particularly because of their reputation overseas. Beyond that, however, everyone I contacted, from my initial queries up through the application process, was helpful and friendly, which tipped the balance in Bristol's favour.
The research program here has been great. The first semester involved a theory seminar, which was good not only for the theoretical foundation it gave me, but because it also gave me the chance to meet my fellow first-year students and MA's. There are also weekly departmental seminars that bring faculty and students together, where those of us holed up in the library or lonely writer's garrets can come out and socialise. For my own research and writing, I was able to start right at the beginning, which has worked out well for me. I tend to work in the Graduate School building, where there's steady supply of hot water for tea and coffee.
I was awarded a Faculty of Arts Postgraduate Research Scholarship, which has helped offset some of my tuition fees. There are other international scholarships available, and the Student Funding website has a good scholarship search engine. The Canadian government also has funding for postgraduate students; the big scholarship for the Arts and Humanities is the Doctoral CGS from SSHRC.
After reviewing my accommodation options, I decided to apply for the University's international postgraduate housing, mostly for the peace of mind. Deans Court is in an excellent location; it's close to both the University and the centre of town, so there's lots to do close by. It's also right by College Green, which means it's easy to find after getting lost! I plan, though, on moving into private rented accommodation for the next year now that I know the city better and don't have to move countries.
Bristol's a great place for sightseeing; there's a lot of different areas to check out, and the city has a great deal of history that is accessible for the modern viewer. The waterfront is one of my favourite places to go walking along; the architecture is really neat, and the river pathway, which connects to the hiking trails on the other side of the gorge, is ideal for running. It also takes you past the ss Great Britain. Clifton is also really nice to wander about in, and there are a number of cafés and bakeries for tea and cakes. I recommend getting out and exploring, regardless of the weather (it's England; if you don't sight-see in the rain, you don't sight-see). Most of Bristol is accessible on foot, and it is easy to get out for a day-trip, whether it's to Wales or another city in the southwest, or for a weekend trip. Along the same lines, don't just stay at home every night; go out and explore the local pubs, go see a show, compete in a pub quiz. There's a lot going on in the city, and experiencing it all is a great way to de-stress after a long day of research.
---
Jonathan Hanson - PhD Earth Sciences (2011)
The primary reason I chose Bristol was the academic reputation of the University, and particularly the School of the Earth Sciences. Having met several researchers who have worked or studied at Bristol in the past, I had heard nothing but the highest praise for the School. The volcanology research group at the University is one of the biggest and most famous such departments in Europe. I came for a visit, fell for the city, met my supervisor at a conference and we talked projects, and the deal was sealed. In terms of advancing my career (hopefully continuing on as a volcanologist, either in academia or in monitoring), pursuing high-quality research and being part of a dynamic and vibrant department, I can't think of anywhere else that offers me the same opportunities.
As part of my Ph.D., I am involved in demonstrating, or assisting with teaching, in both practicals and on field courses, as well was research. I really enjoy this aspect of my studies, and find it to be very rewarding. I have also been going to local primary and secondary schools a few times a month, in a form of outreach. I have been involved in volcanology and earthquake workshops with kids from 5-13 years old. These outreach programs (there is also one based on dinosaurs) are pretty cool, and a fairly unique aspect of the earth sciences here.
I have found Bristol to be an excellent place to live, an effervescent city with lots going on and a noticeable alternative streak. No matter what you are into, from pubs to festivals (nearby and there are several one day festivals in town, including the great St. Pauls Carnival) to arthouse cinema or galleries and museums, Bristol has it. Two decisions that I made have helped me get the most out of the city. One was to move into a shared flat, and the other was to get a bike as soon as I arrived and get out there and explore. I live in Cotham, near Gloucester Road and Stokes Croft, two of the best parts of town. One of my personal Bristol highlights is Quay/Nelson St. in the city centre. This street was given over to street artists a few years ago, and is chock full of wicked graffiti. I try to pass through it every chance I get. Other highlights are the rock climbing and mountain biking available in Ashton Court and Avon Gorge, or the bike trail from Bristol to Bath.
The Earth Sciences department has been very welcoming to me. I was instantly signed up to play in the department soccer team, and as summer rolls around, will join the touch rugby squad. A cool part of the department is the weekly 'Happy Hour' for post-grads and staff, a great way to meet professors and lecturers, and talk about science or just the usual chit-chat over and end the week. The school of the Earth Sciences is a vigorous place where great science and friendships are churned out at a good rate.
Funding for international Ph.D. students can be quite tough to come by in the UK. I was lucky enough to be awarded a prestigious University of Bristol Research Scholarship, which fully covers my tuition and living costs. The Natural Sciences and Engineering Research Council (NSERC) offers a few other funding options for Canadians. You have to hunt around and apply for lots of different things, and be prepared to be turned down a few times before you find the right funding option.
On the whole, I highly recommend doing a Ph.D. in Bristol. I have only had positive experiences so far, and everybody at the University has been very helpful. After a good first 6 months, I am looking forward to the next few years.