Student experiences - Belgium
Emilie Baekgaard - MB ChB Medicine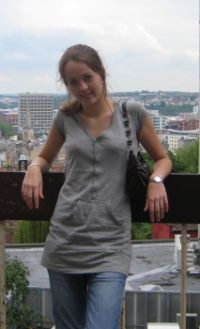 I chose Bristol in a slightly random way, as I hadn't planned to come to the UK at all for my degree. I was searching for Universities offering a Pre-Medical year, as a back-up in case I did not get into university in Denmark (the application process and A level systems are very different). Bristol sounded good in the prospectus, and I knew someone studying there already, who was very enthusiastic about the place. When I came for the interview, I liked the place straight away- the big international community especially appealed to me, as I have been to International School all my life. I was offered a place and to this day I'm very happy I took it.
Halls especially was an amazing experience- I was in Durdham Hall, and met all my now close friends there who come from all over the world. Living with people I had never met scared me, but everyone is in the same position and keen to get to know each other. However, halls is not the only place to meet people- I only had 7 course mates in first year, but joining different societies makes it easy to meet people with similar interests.
I love my degree, and although it's hard work, motivation is never an issue- patient contact starts already in first term of first year, making all the hardcore science worthwhile! Even at moments when it seems that nothing you are taught is relevant, you always know where the course is leading and have the end goal in sight. I can definitely see myself working as a doctor- maybe even in Bristol's Children's Hospital!
It's difficult to say which has been my best moment so far- I have lots of fun and special memories from my time at University- and my impressive hoodie collection (one for every single team, course or event I have ever been involved in!!) will always be there to remind me of all of it!