Student experiences - Bangladesh
Kash Ahmed - BSc Economics and Mathematics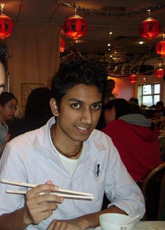 Hi, my name is Kashef Ahmed (Kash). I am an International undergraduate student from Bangladesh, studying BSc Mathematics and Economics.
Well, this is my story and why I decided to move to the U.K. for University. I had always dreamt of going to University in the U.K. or U.S. however the first big step towards fulfilling this dream was when my dad asked me if I wanted to go to move to the U.K, I was 15. I knew schooling and University in the U.K. would be very expensive, so I told him 'It's your choice' but later on I told my mum 'I would sell my blood if that is what it took to pay for it'.
I finished my GCSEs and moved to England to complete my sixth-form, leaving all my friends and family. I always knew that it would be a difficult move with the vast cultural differences. My college days were uneventful and I dreaded moving. I lived with my uncle and aunt and they carried me through the whole period. When it came to deciding which University to go to, I thought it would be 3 more years of home sickness. But I knew if I made the right decisions, I could change the shape of my life. I put my head down and analysed universities from every possible angle. I got offers from 5 Universities that are always amongst the top 10 in the country. This made my decision making even harder, I visited all the Universities that I was offered places from and Bristol presented itself with a unique charm. When I moved to Bristol my expectations were high, every one I had spoken to about it told me that it has great night life, the people are great, the university is amazing and its reputation is second to none. At the end of my first year I can say that it has certainly lived up to my expectations. It is an awesome place for higher education. I have friends at Universities all over the world that I am always in touch with and I can certainly say that I have enjoyed university life the most.
Although it is fun and great, work is challenging and the students are very competitive. I would definitely recommend any one who is reading this article to apply to Bristol.
---
Nusrat Amin Nur - MSc Nanoscience and Functional Nanomaterials
When it was my time to choose a university for postgraduate studies I knew I had to find out one that will provide a high standard of education, a fun-filled social life and the prestige of being its alumnus. With no doubt in my mind, I had the University of Bristol in my short-list of the universities that offered the subject 'Nanoscience and Nanotechnology'. So, what made me choose UoB over the thousand of others? First off, University of Bristol is among the top 25 universities of the United Kingdom, ranked by The Complete University Guide and The Guardian in 2012- 2014. Although this reputation was alluring to me, I still wanted to see the city and the university to convince myself that UoB was "THE ONE" for me. So I attended one of the Open Days and I was blown away by the amiability of the department staff and lecturers, the state-of-art facilities in the science buildings and the liveliness of the city.
Built on seven hills and three rivers, Bristol is a beautiful city admired by all of my friends and family who came to visit me. With the warm weather of the South and only a 2 hours ride to London, the city of Bristol is definitely an excellent choice to live in. The ready-made meal shops and grocery stores are at easily accessible distance with many offering Halal food.
Besides the studies the departments arrange for socials on different occasions to give the students a wonderful experience of their university life. Being the Masters Rep of my cohort, I arranged Dine-Out, Karaoke Night, A Walk by the River, Christmas Dinner and many other socials to give the students an opportunity to escape the stress in their lives. I met students from other departments through the Badminton club of the University of Bristol. The UoB has many clubs and societies such as AIESEC, Basketball Club, Computer Science Society, French Society, Harry Potter Society, etc. Some of the societies arrange trips to other cities in the United Kingdom and even to other countries in the Europe.
The quality of education and the facilities provided by the University of Bristol is needless to mention. So, if one is in search for a university that offers excellent education and fantastic social life, I will definitely recommend University of Bristol.
---
Zunaed Rabbani - MSc International Development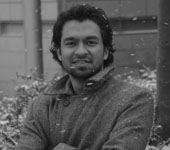 The best thing about Bristol is it is a city, yet laid back. It is not crowded but it is happening for sure. Everything from clubs, pubs to shopping markets, grocery shops is within walking distance. People here are nice, friendly and they actually have time for you, unlike other busy cities. And those I think are much-needed factors for a newcomer in UK. For me, compared to other cities in UK, I haven't seen many South Asians around but still I am getting along here nice and smooth. I like this place so much that I keep calling Bristol my second home these days!
Before coming here, frankly, I didn't have much idea about Bristol and more importantly, I have never been to UK before. I gambled a bit - saw the ranking, liked what the programme offered and received some secondhand information from people who studied in Bristol earlier. But now that I think of it - it totally paid off. I am enjoying the programme I am in. I like how the professors here guide you to think critically which helps to form your own opinion at the same time have respect for others. Besides, the quality of UB students is quite high and I think this would push you to bring out the best in you.
Overall, I am pretty satisfied with my post-graduate experience in University of Bristol and I would recommend people to come in here, no doubt about it.