Polarisation vision in humans: preventing eye disease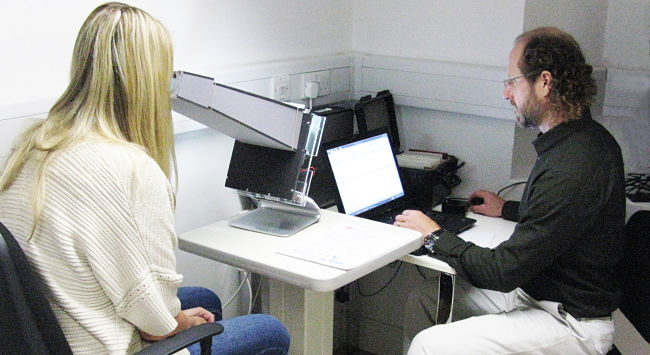 Age-related macular degeneration (AMD) is the leading cause of blindness in the western world. With over two million people in the UK affected by AMD, the disease causes a serious visual impairment for more than half a million people. Recent research in BVI (School of Biological Sciences) has led to the development of a new device that can be used to test people's risk of AMD.
BVI researcher, Nick Roberts received funding from BBSRC which led to discoveries about how animals see polarised light. Nick Roberts and Shelby Temple realised that the experimental technology they had developed could be used to learn more about how humans detect polarisation, making the important link to AMD.

The team were then awarded SETsquared ICURe funding from Innovate UK and HEFCE, which enabled them to conduct market research and business development. In 2016 the invention was patented and since then Temple has continued to develop the device through his start-up Azul Optics, which will commercialise, produce and market the technology.