Current Students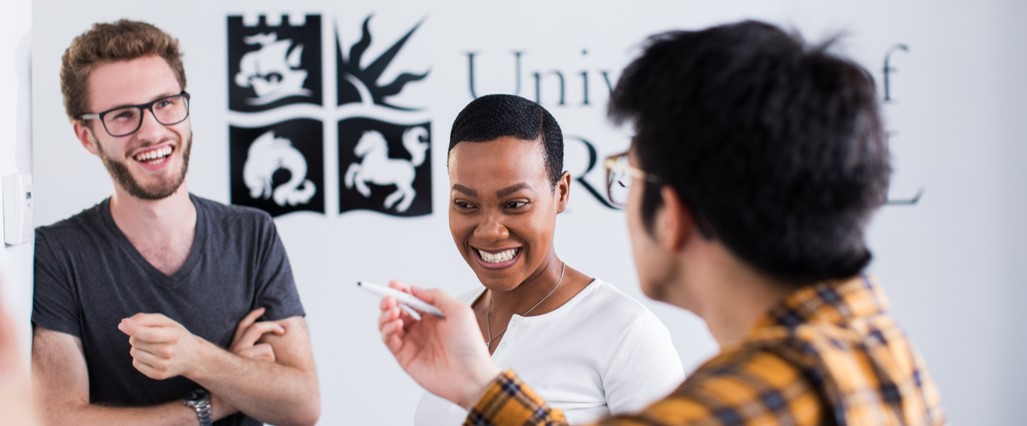 We have a number of opportunities available to current University of Bristol students to support the Widening Participation team.
Student Ambassadors
We have just opened recruitment for our new cohort of Student Ambassadors!
Student Ambassadors assist in the running of online and in person events which are aimed at encouraging prospective students to apply to the University of Bristol. This includes many events which specifically target students from underrepresented backgrounds including Black, Asian and Minority Ethnic students, care experienced students and mature students. They inspire and support all prospective applicants and work on a huge range of events and activities. This requires you to be confident, friendly, inclusive and understanding towards all staff and students you work with.
You can learn more on the Student Ambassador Job Description.
We welcome applications from all members of our community and are particularly encouraging those from diverse groups, such as members of the BAME and LGBT+ communities, to join us.
--------------------------------------------------------------------------------------------------------------------
Contract dates: July 2022 – September 2023
Current rate of pay: £9.90 p/h + 12.07% holiday uplift
--------------------------------------------------------------------------------------------------------------------
To apply you will need to fill out the short application form using this link.
The application form deadline is 23:59 Saturday 30th April 2022.
Spaces on selection sessions are offered on a rolling basis. However all applications will be considered so please continue to apply until the deadline.
If you have any questions please email hrc-student-workers@bristol.ac.uk
Student Engagement Programme
What is the Student Engagement Programme?
The Student Engagement Programme is a voluntary programme which allows students to get involved with a range of projects run by the Widening Participation team. We welcome interest from student societies, individual students, or informal student groups. Your input into the design and delivery of our activity could make a real difference. The voluntary nature of the Programme allows students to have more influence over the way we run our events and to get more involved in the design and delivery of sessions.
We are looking for students to collaborate on a range of different projects with us. These range from collaborating on our Destinations Conference through to social media take-overs. We also welcome you to get in touch if you have other ideas that you think could make a difference to students from underrepresented groups.
On the Programme you will have the opportunity to collaborate with the Widening Participation team and shape our events, gain a deeper understanding of WP at the University of Bristol, influence prospective students, and provide feedback to the team on events to help us evaluate them well.
Access Postgrad
As a prospective postgraduate student, you may have reservations about the time, skills and resources needed to access postgraduate study. The Access Postgrad scheme provides peer mentoring and skills development sessions to help current University of Bristol undergraduates decide whether postgraduate study is right for them. Find out more here.
Apply for the Widening Participation fund
The Widening Participation team have opened applications for the Widening Participation Funding bids. We welcome applications from students, academics and professional services staff university-wide for initiatives that will help to diversify our undergraduate student body in a specific area. Please find more information, as well as contact details and the application form, here: Widening Participation Fund (Office document, 32kB)
‌