View all news
Outstanding REF 2021 results for the School of Modern Languages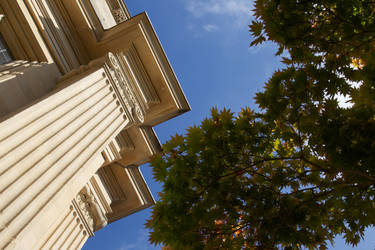 12 May 2022
The School of Modern Languages at the University of Bristol is pleased to announce its REF 2021 results.
Overall, 55% of our submission has been rated as world leading. According to Times Higher Education, this puts us in fourth position nationally in terms of GPA out of 47 submissions.
84% of our Outputs have been assessed as world leading or internationally excellent. 50% of our Impact is outstanding and 50% is very considerable, whilst 100% of our Environment has been deemed conducive to producing research of world-leading quality.
This excellent outcome is the result of the long-standing dedication and sustained creativity of our staff, which manifests as much in teaching as in research. Our publications are making a transformative intervention in advancing the interdisciplinary field of Modern Languages. Our research is socially engaged and seeks to make a positive contribution to communities locally and internationally. As part of their research, colleagues have developed numerous fruitful collaborations with non-academic partners to address global challenges.
One Impact case study describes, for example, how Professor Matthew Brown's interdisciplinary research has given a voice to women and indigenous people in Peru, who had been sterilised without their consent in the 1990s. Another case study tells the story of how Associate Professor Ruth Bush worked with partners to foster the transformation of literary industries in Africa and empower those working in the sector.
We are very pleased that our strategic contributions to the vitality and sustainability of the discipline of Modern Languages have been acknowledged by a top ranking for our Environment.