View all news
Bristol Translates produces "confident collaborators"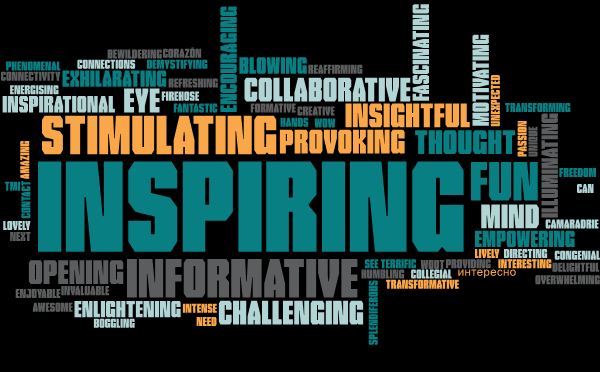 12 July 2022
Inspiring, stimulating, though-provoking – these were the three words mentioned most frequently by Bristol Translates participants when asked to sum up their experience.
Following five intense days of language-specific workshops and taster sessions on genres and the publishing industry, the nearly two hundred attendees agreed that the joy of translating together easily outweighed any Zoom and Microsoft Teams fatigue. Translators and language enthusiasts joined the online translation summer school from 28 countries around the world, sometimes getting up at 3am to work with leading literary translators into English.
In a farewell and feedback session on Friday, 8 July 2022, Bristol Translates co-directors Amanda Hopkinson and Ros Schwartz asked the assmbled crowd for their main take-away. Again, the experience of literary translation being a supportive community came out strongly in the answers, and many respondents said they were keen to deepen their conversations with colleagues. "Never give up," "Be bold," "Put yourself out there" – statements such as these show that participants gained the confidence to see themselves as emerging translators, with one summarising their learning in the simplest of terms: "I have learned that there is hope for me."
Others made more specific comments about discovering theatre and poetry translation, and finding that while no translation is ever perfect, the practice of translating is well worth pursuing, and it is for them. There was real emotion in the session, with one participant concluding: "Other translators are amazing humans and I love you all."
Asked specifically about their translation-related plans for the coming weeks, participants showed that they went away with a sense of purpose: finish a translation sample, take part in a competition, submit a text to a magazine, start pitching to publishers, volunteer for PEN, and even apply for a place in an MA Translation programme or membership in a professional organisation. Some participants also pointed to a shift in their mindsets, saying they will "start thinking of myself as a translator" and "stop feeling like a fraud and start being a translator."
On Twitter, days of pictures of drafts and support cats were followed by expressions of exhaustion and exhilaration. Bristol Translates Russian tutor Anna Gunin wrote: "The beauty of the @bristoltransla2 summer school is that the students start to learn from each other. And the tutor learns from the students too. As a literary translator, you never really stop being a student: there's always more to learn." Kit Sheard is "preparing myself for post summer school blues next week" while Rochelle Marsh calls Bristol Translates "an unforgettable moment," adding that the summer school is "a fantastic opportunity for any aspiring or emerging literary translator wishing to gain valuable resources, enhance their translation skills and connect with others." A. Elizabeth Brown even calls it the "most worthwhile career learning week I think I've ever spent."
Participants will shortly receive a post-event message with additional translation-related resources. The keynote lecture and a conversation on rights and obligations will be published on the Translation Studies at Bristol YouTube playlist in late August.
Further information
For more information about the summer school and studying translation at Bristol, contact Dr Christophe Fricker: christophe.fricker@bristol.ac.uk