View all news
Bristol Translates 2022: Applications open!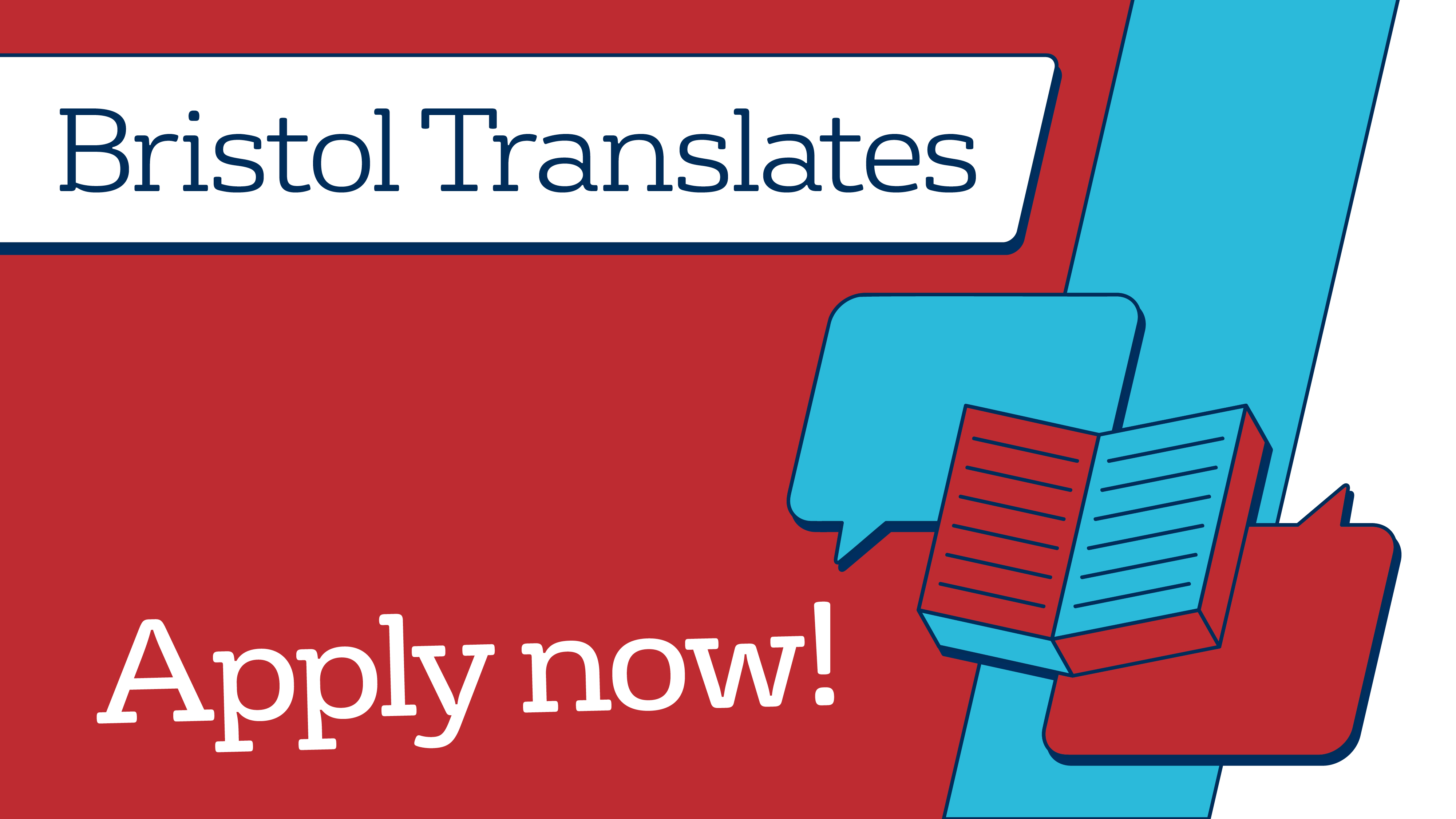 12 January 2022
We are thrilled to announce that applications are now open for the Bristol Translates Literary Translation Summer School, which will take place online from 4 to 8 July 2022.
The 2022 programme will include workshops from Arabic, Catalan, Chinese, French, German, Italian, Japanese, Polish, Russian, Spanish, and Turkish – plus a multi-language workshop run by Daniel Hahn – to take place over three days.
These sessions will be complemented by two full days of talks and panels on literary translation, including a keynote speech from Professor Susan Bassnett, panels with publishers, and themed sessions on translating for the theatre, translating children's and young adult literature, the use of CAT tools in literary translation, translating video games, and poetry translation.
There will be expert speakers discussing translator contracts in the UK and in the USA, a presentation by English PEN, and Comma Press's annual translation competition.
Amanda Hopkinson and Ros Schwartz, the directors of Bristol Translates, say they "look forward to building on the success of Bristol Translates 2021 and are particularly excited to be including Polish, Turkish and a multi-language prose workshop this year. We have a rich and varied programme of talks and are delighted that Professor Susan Bassnett will be giving the keynote speech."
Participants from around the world are welcome to apply. All workshops will be into English, and excellent command of English is required. The full fee for the course is £315; early-bird fee, for applications prior to 31 March 2022, is £280. Current University of Bristol students are able to participate at a discounted rate, and several bursaries are available for low-income applicants. The deadline for bursary applications is 28 February 2022.