View all news
Dr Jessica Watson joint winner of the SAPC Doctoral prize 2022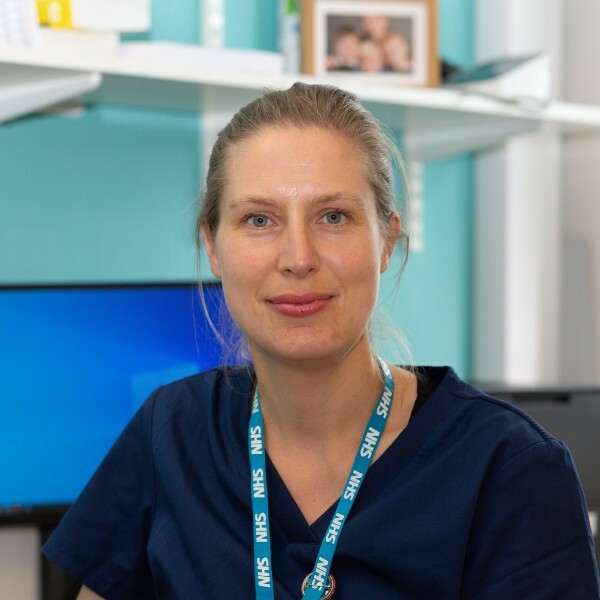 23 June 2022
Dr Jessica Watson, NIHR Clinical Lecturer in General Practice at the Centre for Academic Primary Care, is joint winner of this year's Society for Academic Primary Care (SAPC) Doctoral prize.
The prize is awarded to health service researchers and clinical academics within 18 months of the date of PhD/MD or equivalent being awarded.
Dr Watson won the award for her PhD on the diagnostic utility of inflammatory markers in primary care: a mixed methods study.
Inflammatory markers are blood tests including C-reactive protein (CRP), plasma viscosity, and ESR, which can detect inflammation in the body caused by infections, autoimmune conditions, or cancers.
Dr Watson conducted a series of quantitative studies to determine the epidemiology and diagnostic utility of inflammatory markers in primary care for relevant disease, defined as any infection, autoimmune disease or cancer. Previous research on inflammatory markers has mostly been based in secondary care.
She also conducted a qualitative study, completing a total of 80 interviews with patients before and after receiving inflammatory marker results, and with the GPs who requested these tests, to explore the meaning of inflammatory markers for doctors and patients.
She found that:
contrary to GPs perceptions, inflammatory markers are not a useful 'rule-out' test: in fact they miss around half of relevant disease in primary care;
testing more than one inflammatory marker simultaneously does not increase diagnostic accuracy;
although these tests are often used for reassurance, patients perceived that normal results were unhelpful;
there was a lack of shared decision making, with patients frequently unaware of which tests had been done or why, which is potentially at odds with the principle of informed consent.
Her findings have been published in peer-reviewed journals and presented at academic conferences in the UK and internationally.
Dr Watson also received an award from the North American Primary Care Research Group (NAPCRG) to attend and present her research findings at the SAPC Annual Scientific Meeting in July.
Dr Watson said: "It is an honour to be awarded the SAPC Doctoral Prize. I hope that the findings of my doctoral research will help GPs to use inflammatory markers wisely, and communicate results clearly to patients."
The prize was awarded jointly to Dr Jennifer Voorhees at University of Manchester for her PhD on understanding access to general practice.
Both winners will give brief presentations at the SAPC Annual Scientific Meeting (ASM) 2022 on Wednesday 6 July in the Award Winners Session 16:00-17:00. See the SAPC ASM 2022 programme.
Further information
About the Centre for Academic Primary Care, University of Bristol
The Centre for Academic Primary Care (CAPC) at the University of Bristol is a leading centre for primary care research in the UK, one of nine forming the NIHR School for Primary Care Research. It sits within Bristol Medical School, an internationally recognised centre of excellence for population health research and teaching.