View all news
Major new research consortium on violence, health and society announced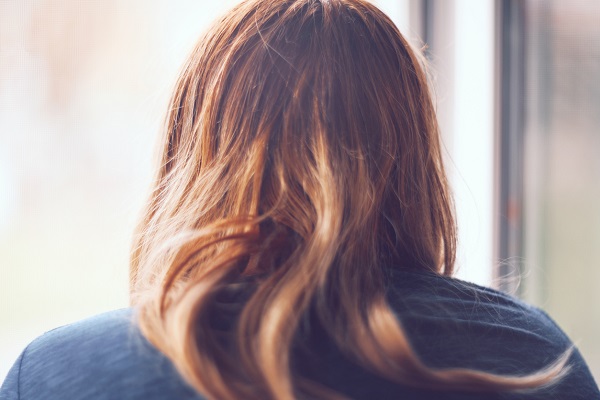 27 July 2021
Funded with a £7 million UKPRP grant, the five-year data analysis project aims to reduce harms caused by violence.
Researchers from the Domestic Violence and Health Research Group at the University of Bristol's Centre for Academic Primary Care are part of a consortium led by City, University of London that will run a major new collaborative research project providing world-leading data on violence.
The 'Violence, Health and Society' project is funded by the UK Prevention Research Partnership (UKPRP) and will span five years from 2021 to 2026.
UKPRP is a group of 12 funders including UK Research and Innovation (UKRI) councils, charities, and health and social care departments of the four UK nations. It is administered by the Medical Research Council (MRC) – one of the seven councils that make up UKRI – on behalf of the Partnership's funding partners.
The £7 million project is one of three major research projects that UKPRP launched this week, with the common aim of understanding and influencing social, economic and environmental factors that affect health.
'Violence, Health and Society' brings together a consortium of public bodies, universities and third sector organisations and aims to reduce the harms to health caused by violence by improving the data that underpins theory, policy and professional practice.
Led by Professor Sylvia Walby OBE, Director of the Violence and Society Centre, the Consortium has academic partners in King's College London, University College London, Lancaster University, University of Bristol and University of Warwick.
The Consortium will work closely with providers of data in public services (including police, justice and health professionals), third sector specialised services to survivors of domestic and sexual violence, and national surveys, including the Crime Survey for England & Wales, Adult Psychiatric Morbidity Survey, and the UK Household Longitudinal Study. It will use advanced computing techniques to code information and integrate these different sources.
The Consortium will investigate the effectiveness of interventions to reduce violence and, thus, reduce harms to health and health inequalities.
It has special interest in domestic and sexual violence because these are significant causes of inequalities in mental health, which have been relatively neglected in the scientific and statistical evidence base in the study of violence.
The Consortium will address how to mainstream these issues across multiple sectors rather than seeing them as only of specialised concern.
It will support users to develop their data architecture and procedures to improve the useability of data, offering immediate impact.
Improving the data will also enhance the capacity of users to engage in evidence-based public and policy discussions concerning public expenditure.
Professor Walby said: "This consortium has the goal of reducing the violence that wrecks lives by improving data.
"Many organisations share the same goal of reducing violence, but cooperation can be hindered by differences in the way that violence is measured.
"Our contribution lies in improving the data on violence, making translations between different ways of conceptualising violence, and building shared forms of measurement of violence, in order to build better explanations and, hence, more effective interventions.
"We are honoured to be trusted with their data by so many professionals and practitioners that provide services to reduce violence. We intend to fulfil that trust by constructing the best dataset ever on violence.
"The explicit purpose of our research is to reduce violence, and thus to reduce harms to health and health inequalities."
President of City, University of London, Professor Anthony Finkelstein CBE, said: "I am delighted that UKPRP will fund this exciting Consortium, and proud that City, University of London will be its lead institution.
"Under the guidance of Professor Sylvia Walby, I have no doubt that the project will set a new, world-leading standard for data relating to violence in our society.
"City strives to be an institution that contributes to the world around us. Impactful projects like this, which lead to improvements in professional practice, will enable us to do exactly that."
Professor Gene Feder, from the Centre for Academic Primary Care at the University of Bristol and a senior co-investigator in the Consortium, said: "Our ability to evaluate programmes to reduce violence and improve outcomes for survivors of violence requires robust data.
"Our domestic violence and health research group appreciates being part of this innovative inter-disciplinary and inter-sectoral consortium.
"Our focus is specifically on health data, but we recognise that the impact of violence is society-wide and that each sector has developed different measures which need harmonising. We look forward to contributing to this ground-breaking endeavour."
Non-communicable diseases cause most deaths
Reducing violence would reduce poor mental health, easing the burden of this non-communicable disease.
UKPRP supports multidisciplinary teams looking at ways to prevent non-communicable diseases including poor mental health, heart disease, obesity, cancer and diabetes.
Non-communicable diseases make up the majority of illnesses in the UK and account for an estimated 89 per cent of all deaths. The Covid-19 pandemic has shone a light on the existing poor health and health inequalities that left parts of the UK vulnerable to the virus.
Tackling factors behind non-communicable diseases can reduce health inequalities and the burden of disease and help people to lead longer and healthier lives. The work demands a wide range of expertise.
In addition to the Violence, Health and Society Consortium, the other two projects UKPRP is announcing today are: GroundsWell, which will use community-engaged and data-informed systems to transform urban green and blue spaces for population health; and Kailo, a systemic approach to improving adolescent mental health.
UKPRP's partners include four charities – British Heart Foundation, Cancer Research UK (funder of GroundsWell only), The Health Foundation, The Wellcome Trust – health and social care departments of the four UK nations, and the Engineering and Physical Sciences Research Council, Economic and Social Research Council, Medical Research Council and Natural Environment Research Council.
Delivering real health benefits for people
Professor Kevin Fenton, London Regional Director for Public Health England and Chair of the UKPRP Scientific Advisory Board, said: "UKPRP is an important and timely programme that we need to address health inequalities and prevent the onset of non-communicable disease.
"The projects funded under this programme are pushing the boundaries of prevention research by taking multidisciplinary approaches to addressing the complexities of population health, with the aim of improving people's lives and health.
"As we look to build back fairer from the pandemic, the creation of healthy communities and places is a key priority."
Further information
About the Centre for Academic Primary Care, University of Bristol
The Centre for Academic Primary Care (CAPC) at the University of Bristol is a leading centre for primary care research in the UK, one of nine forming the NIHR School for Primary Care Research. It sits within Bristol Medical School, an internationally recognised centre of excellence for population health research and teaching. Follow us on Twitter: @capcbristol.