View all news
RAPCI study final report reveals how general practice has coped with COVID-19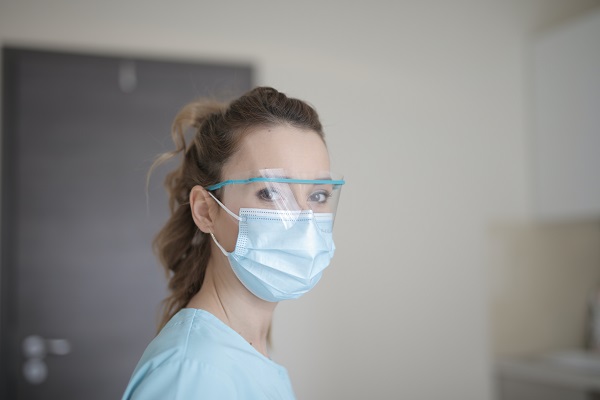 9 October 2020
The final report from a study that monitored changes in general practice during the first few months of the coronavirus pandemic reveals how staff have coped and how consultations with patients have changed. The report, by researchers from the Centre for Academic Primary Care at the University of Bristol and NIHR ARC West, analysed data gathered between April and July 2020.
The COVID-19 lockdown in March 2020 required GP practices to rapidly change the way they consult with patients. The Rapid COVID-19 intelligence to improve primary care response (RAPCI) project team worked with Bristol, North Somerset and South Gloucestershire Clinical Commissioning Group (BNSSG CCG) and One Care to identify changing demands on GP practices and how GP practices responded to the pandemic. The study focused on how practices coped with changes in demand, the implementation of alternatives to face-to-face consultation, and the impact these changes had on the delivery of patient care.
The researchers examined patient consultations data to see if there had been changes in how GPs and nurses consulted with patients during the pandemic compared to the previous year. Between 13 May and 29 July 2020, the researchers also conducted 87 interviews with GPs, managers and nurses from 21 practices at four time points to understand the challenges they faced, innovations they implemented, and what could be done to help them meet demand during the pandemic.
The main findings were:
Number of consultations: There was a 17% reduction in the number of GP consultations in April 2020 compared with the previous year. This initial drop in demand for consultations gave GP practices time to switch to remote consulting (telephone, video and online). The volume of consultations increased by June to 5% higher than the previous year, coming close to normal levels in July.
Types of consultation: In April 2020, most GP practices stopped face-to-face appointments. Instead, patients either phoned their practice or completed an online written assessment. Because of the risk of COVID-19 infection, in April 2020, 90% of GP consultations were conducted remotely by telephone or video, compared with 33% in April 2019. By July 2020 this had changed to 85% as practices slightly lowered the threshold for seeing patients face-to-face. Of the 90% of consultations conducted remotely, 88% were telephone consultations, and just over 1% coded as video consultations in patient records. The true proportion of video consultations is probably higher, as GPs often code consultations which start as telephone but switch to video as telephone consultations.
How staff coped: Staff reported initially coping well with the change to remote consultations but a decline in coping was recorded over the four rounds of interviews. This was due to the ongoing challenge of delivering primary care during a pandemic. For example: face-to-face consultations requiring infection control procedures such as putting on and taking off personal protective equipment (PPE) was time consuming; telephone consultations took longer as the complexity of problems patients presented with increased (including increasing mental health problems); and implementing 'total triage' systems, whereby every patient has a phone call or completes an online form before making an appointment, was draining.
Dr Mairead Murphy from the Centre for Academic Primary Care at the University of Bristol, co-lead of the study, said: "The RAPCI project has been an opportunity to rapidly research how GP practices respond to the pandemic in the way they manage demand and implement alternatives to face-to-face consultations. We hope our findings will enable innovation to be shared among general practice, and with other health systems to improve their response to the pandemic."
Dr Jeremy Horwood, from the Centre for Academic Primary Care at the University of Bristol and NIHR ARC West, who is also co-leading the study, said: "GP practices have had to rapidly adopt new ways of delivering care remotely and responding to the new norm of social distancing to reduce the risk of COVID-19. Infection. This is a huge change, with GP practices and patients having to transform the way they interact overnight. While remote method of consulting may have value for some patients, such as straightforward medical enquiries, they cannot replace face-to-face consultations in situations which are more complex."
Download the RAPCI Project Final Report (5) (PDF, 1,105kB) which provides more details on the challenges practices faced, innovative solutions developed, changes in consultation volumes over time, and lessons learned throughout the RAPCI project.
See the previous reports in the series.
This research was funded by the National Institute for Health Research (NIHR) School for Primary Care Research with support from NIHR Applied Research Collaboration (ARC West) at University Hospitals Bristol NHS Foundation Trust and One Care. The views expressed are those of the authors and not necessarily those of the NIHR or the Department of Health and Social Care.
Further information
About the Centre for Academic Primary Care
The Centre for Academic Primary Care (CAPC) at the University of Bristol is a leading centre for primary care research in the UK, one of nine forming the NIHR School for Primary Care Research. It sits within Bristol Medical School, an internationally recognised centre of excellence for population health research and teaching. Follow us on Twitter: @capcbristol.