View all news
COVID-19: Understanding which patients are at the greatest risk of harm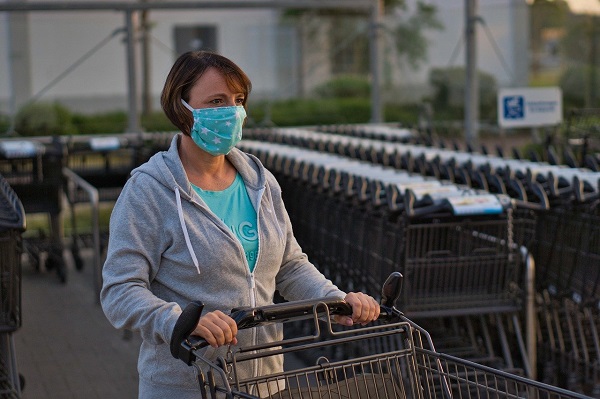 Press release issued: 11 May 2020
A new study by researchers at the University of Bristol's Centre for Academic Primary Care will link hospital and GP practice data to identify patients who are most at risk of harm from coronavirus.
The study, funded by the National Institute for Health Research (NIHR) School for Primary Care Research, will link routine health data recorded in GP surgeries to the records of the most severely ill patients admitted to hospital intensive care units.
The linked data will then be analysed to find out which existing health problems, drug treatments, or other factors, such as smoking or pregnancy, are most strongly associated with people being admitted to intensive care or dying due to the virus.
Knowing more about who is most at risk of harm will enable health care professionals to advise patients on how to minimise their exposure to the virus, make decisions about when to treat people – earlier for those most at risk - and prioritise treatments for those who are most likely to benefit.
Data will be drawn from the Clinical Practice Research Datalink (CPRD) and the Intensive Care National Audit and Research Centre (ICNARC).
Dr Rupert Payne, Consultant Senior Lecturer in Primary Care at the Centre for Academic Primary Care and lead researcher on the project, said: "We know that older people and individuals with pre-existing health problems who develop COVID-19 are at higher risk of serious disease or death. Better information on exactly which patients are at risk will help the NHS and public health authorities guide patient care and save lives.
"We hope our research will inform the ongoing response to COVID-19, as well as serving as an invaluable resource for future research looking at the wider impact of the pandemic on primary care health services."
Find out more about COVID-19 research at the Centre for Academic Primary Care.
Further information
About the Centre for Academic Primary Care
The Centre for Academic Primary Care (CAPC) at the University of Bristol is a leading centre for primary care research in the UK, one of nine forming the NIHR School for Primary Care Research. It sits within Bristol Medical School, an internationally recognised centre of excellence for population health research and teaching. Follow us on Twitter: @capcbristol.
Support University of Bristol COVID-19 research
University of Bristol researchers are part of a global network of scientists responding urgently to the challenge of the coronavirus pandemic. Find out how you can support their critical work.
About the National Institute for Health Research
The National Institute for Health Research (NIHR) is the nation's largest funder of health and care research. The NIHR:
funds, supports and delivers high quality research that benefits the NHS, public health and social care
engages and involves patients, carers and the public in order to improve the reach, quality and impact of research
attracts, trains and supports the best researchers to tackle the complex health and care challenges of the future
invests in world-class infrastructure and a skilled delivery workforce to translate discoveries into improved treatments and services
partners with other public funders, charities and industry to maximise the value of research to patients and the economy.
The NIHR was established in 2006 to improve the health and wealth of the nation through research, and is funded by the Department of Health and Social Care. In addition to its national role, the NIHR supports applied health research for the direct and primary benefit of people in low- and middle-income countries, using UK aid from the UK government.