View all news
New way to measure multiple health conditions may help healthcare services respond to the needs of patients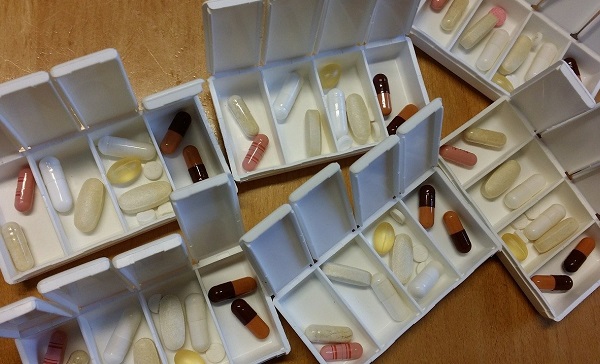 Press release issued: 3 February 2020
The Cambridge Multimorbidity Score is a new method for measuring multiple long-term health conditions amongst primary care patients, intended to help healthcare planners trying to respond to the needs of patients with multiple health conditions, or multimorbidity. It outperforms the most commonly used current measure, called the Charlson index.
Numbers of patients with multimorbidity are going up as the population ages. The research team who devised the new score explain that consequent pressures on services are exacerbated by policies which promote rapid access over longer consultations and continuity of care, and by single disease guidelines and performance targets which lead to over-prescribing and fail to address the priorities of multimorbid individuals.
Multimorbidity scores offer a means of identifying those patients in the population who are most likely to benefit from a tailored approach to care, helping clinicians to prioritise their efforts accordingly.
The new score is a transparent, simple measure of multimorbidity based on data from UK general practitioner records and weighted on different clinical outcomes, that could be used in future studies of multimorbidity and for resource allocation.
The team, from the University of Cambridge and the Centre for Academic Primary Care at the University of Bristol, with UCL and RAND Europe, looked at 37 comorbidities and important associated outcomes such as general practitioner visits, unplanned hospital admissions and death.
The new score, which includes just 20 conditions, outperforms the widely used Charlson index in predicting all these different outcomes. Performance is best for predicting mortality, particularly following adjustment for age and gender, and least good for predicting primary care consultations.
Rupert Payne, a GP and Consultant Senior Lecturer in Primary Health Care and lead author of the paper published in CMAJ today, said: "The Cambridge Multimorbidity Score can be a useful predictor of future health care use, including primary care utilisation, emergency department visits and death and may be of considerable value for policy development and health care priority setting, providing accurate, easy-to-implement ways of optimizing healthcare delivery to an aging population with multiple illnesses."
The research was funded by the National Institute for Health Research School for Primary Care Research.
Learn more
See the Code Lists
Paper: Development and validation of the Cambridge Multimorbidity Score by R Payne, S Mendonca, M Elliott, C Saunders, D Edwards, M Marshall, M Roland. Published in CMAJ. 3 February 2020.
Further information
About the Centre for Academic Primary Care, University of Bristol
The Centre for Academic Primary Care (CAPC) at the University of Bristol is a leading centre for primary care research in the UK, one of nine forming the NIHR School for Primary Care Research. It sits within Bristol Medical School, an internationally recognised centre of excellence for population health research and teaching. Follow us on Twitter: @capcbristol.
For more about research on multimorbidity and long-term conditions in primary care, see the CAPC website.
About the National Institute for Health Research
The National Institute for Health Research (NIHR) is the nation's largest funder of health and care research. The NIHR:
funds, supports and delivers high quality research that benefits the NHS, public health and social care
engages and involves patients, carers and the public in order to improve the reach, quality and impact of research
attracts, trains and supports the best researchers to tackle the complex health and care challenges of the future
invests in world-class infrastructure and a skilled delivery workforce to translate discoveries into improved treatments and services
partners with other public funders, charities and industry to maximise the value of research to patients and the economy.
The NIHR was established in 2006 to improve the health and wealth of the nation through research, and is funded by the Department of Health and Social Care. In addition to its national role, the NIHR supports applied health research for the direct and primary benefit of people in low- and middle-income countries, using UK aid from the UK government.