View all news
New study to review and evaluate the use of blood tests in primary care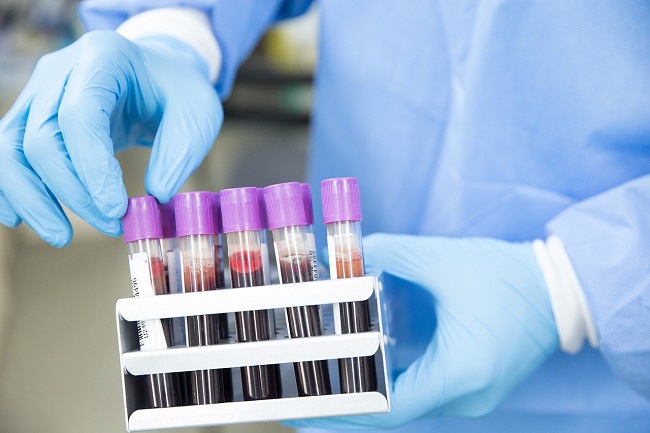 28 September 2020
Researchers from the Centre for Academic Primary Care at the University of Bristol and NIHR ARC West have been awarded £1.2 million by the National Institute for Health Research to review and evaluate the use of blood tests in primary care.
The number of blood tests performed in the NHS is increasing. Over half of these tests take place in general practice to monitor patients with long-term conditions such as diabetes. Testing blood can be unnecessary, may cause distress and lead to further tests and treatments that may not be needed. However, not testing may miss things that might be wrong.
The study will develop testing strategies based on evidence to monitor people with high blood pressure, diabetes and chronic kidney disease in general practice. This will let patients, doctors and nurses know which are the best tests for these conditions, how often to test patients, and how to use the results.
The researchers hope that these strategies will free up resources, reduce unnecessary testing for patients and improve overall management of long-term conditions.
Over five years they will:
review existing evidence and analysis of data from GP practices and build mathematical models to look at whether tests improve patient outcomes and how often they should be used;
interview patients, GPs and nurses about their views on testing and how they would feel about changing testing practice;
involve patients, doctors and nurses to produce information in the form of leaflets or online guides to support those using the new testing strategy;
implement and evaluate the new strategy in a range of GP practices and compare it with those following their usual testing practice.
Dr Penny Whiting, Associate Professor in Population Health Sciences at Bristol Medical School, who is leading the study, said: "Current guidelines on what tests people with long-term conditions should have to monitor their condition are based on expert opinion rather than research evidence. Our study will provide much needed evidence on the best use of blood tests for people with long-term conditions in primary care. Our aim is to develop a strategy that delivers the best outcomes for patients while reducing unnecessary costs for the NHS."
Further information
About the Centre for Academic Primary Care
The Centre for Academic Primary Care (CAPC) at the University of Bristol is a leading centre for primary care research in the UK, one of nine forming the NIHR School for Primary Care Research. It sits within Bristol Medical School, an internationally recognised centre of excellence for population health research and teaching. Follow us on Twitter: @capcbristol.
About the National Institute for Health Research
The National Institute for Health Research (NIHR) is the nation's largest funder of health and care research. The NIHR:
funds, supports and delivers high quality research that benefits the NHS, public health and social care
engages and involves patients, carers and the public in order to improve the reach, quality and impact of research
attracts, trains and supports the best researchers to tackle the complex health and care challenges of the future
invests in world-class infrastructure and a skilled delivery workforce to translate discoveries into improved treatments and services
partners with other public funders, charities and industry to maximise the value of research to patients and the economy.
The NIHR was established in 2006 to improve the health and wealth of the nation through research, and is funded by the Department of Health and Social Care. In addition to its national role, the NIHR supports applied health research for the direct and primary benefit of people in low- and middle-income countries, using UK aid from the UK government.