View all news
CAPC shines in the BJGP's top 10 research papers for 2019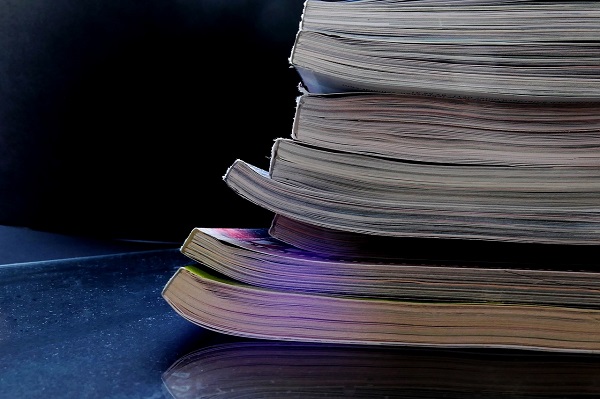 30 January 2020
Three papers by researchers from the University of Bristol's Centre for Academic Primary Care (CAPC) were in the top five of the British Journal of General Practice (BJGP) top 10 most read papers in 2019.
At number two was a qualitative research paper by Polly Duncan, a GP and National Institute for Health Research (NIHR) In-practice Senior Clinical Research Fellow at CAPC, which explored GP and pharmacist's views on how medication reviews are conducted in primary care.
The study found that GPs and pharmacists don't have time to involve patients in medication reviews, despite agreeing that it was important and recommended in NICE guidelines.
The National Institute for Health Research (NIHR) funded study also found that for GPs there was a trade-off between being efficient – getting the medication review done – and being thorough – doing it properly.
Dr Duncan said: "Our research shows that involving patients in medication reviews is difficult to achieve. It's not that GPs and pharmacists don't want to involve patients, it's that they often don't have the time to have a proper discussion, which might result in some medications being stopped.
"The GPs and pharmacists in our study have taken a pragmatic approach, with reviews being done outside the 10-minute consultation or during consultations alongside other problems. We need more research into patients' experience of medication review, what works well and who is best placed to carry them out."
Two papers by Jessica Watson, a GP and NIHR Senior Clinical Research Fellow at CAPC were third and fifth in the BJGP rankings respectively. Both papers reported on research into the effectiveness of inflammatory marker tests in aiding diagnosis in general practice. Inflammatory marker tests are blood tests that detect inflammation in the body, which might be caused by infections, autoimmune conditions or cancers.
The first paper reported that inflammatory marker tests, which are commonly used in general practice, should not be used to rule out serious conditions, as they are not sensitive enough to be reliably used in this way. The second paper reported that doing multiple inflammatory marker tests, also common practice, does not increase diagnostic accuracy, and should be avoided.
This research was an offshoot of Dr Watson's doctoral research, undertaken with colleagues at the NIHR Applied Research Collaboration West (NIHR ARC West).
Dr Watson said: "When we test inflammatory markers in primary care, we need to be clear what we are looking for. Our study shows inflammatory markers have a low sensitivity, so this means that they are not suitable as a general rule-out for serious disease."
The BJGP is an international primary care journal publishing research, debate and analysis, and clinical guidance for family practitioners and researchers worldwide. The journal is sent to over 50,000 clinicians and researchers each month. The BJGP's impact factor for 2018 is 4.434, top of the primary care rankings, and giving the journal the highest impact in primary care research worldwide.
For information on all the top ranked papers, see the BJGP video.
Further information
About the Centre for Academic Primary Care, University of Bristol
The Centre for Academic Primary Care (CAPC) at the University of Bristol is a leading centre for primary care research in the UK, one of nine forming the NIHR School for Primary Care Research. It sits within Bristol Medical School, an internationally recognised centre of excellence for population health research and teaching. Follow us on Twitter: @capcbristol.
About NIHR ARC West
The NIHR Applied Research Collaboration West (NIHR ARC West) co-produces better, more equitable, appropriate and sustainable health and care across the West. It does this through applied health research projects and implementing research evidence, regionally, nationally and internationally. Co-producing research with partner organisations and the people affected by the research is at its heart. To achieve this, its researchers work with health provider organisations, including local NHS and public health, the wider health and care sector including voluntary sector organisations, patients and the public, and other ARCs and academic groups.
About the NIHR
The National Institute for Health Research (NIHR) is the nation's largest funder of health and care research. The NIHR:
funds, supports and delivers high quality research that benefits the NHS, public health and social care
engages and involves patients, carers and the public in order to improve the reach, quality and impact of research
attracts, trains and supports the best researchers to tackle the complex health and care challenges of the future
invests in world-class infrastructure and a skilled delivery workforce to translate discoveries into improved treatments and services
partners with other public funders, charities and industry to maximise the value of research to patients and the economy.
The NIHR was established in 2006 to improve the health and wealth of the nation through research, and is funded by the Department of Health and Social Care. In addition to its national role, the NIHR supports applied health research for the direct and primary benefit of people in low- and middle-income countries, using UK aid from the UK government.
This work uses data provided by patients and collected by the NHS as part of their care and support and would not have been possible without access to this data. The NIHR recognises and values the role of patient data, securely accessed and stored, both in underpinning and leading to improvements in research and care. www.nihr.ac.uk/patientdata.