View all news
Patients needed for irritable bowel syndrome trial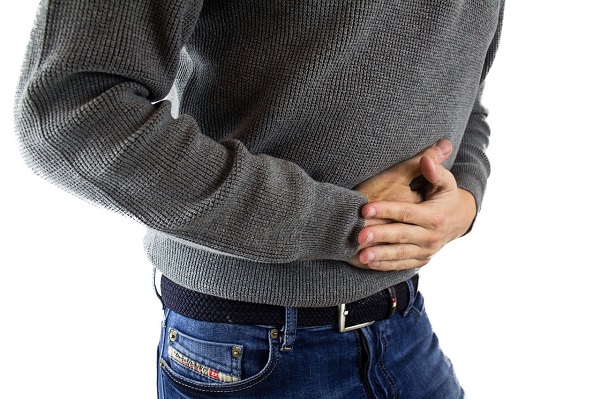 Press release issued: 16 January 2020
Patients in GP surgeries in Bristol are being invited to take part in a large trial of low-dose amitriptyline for irritable bowel syndrome (IBS) led by researchers from the universities of Bristol, Leeds and Southampton.
IBS is a common gut disorder affecting one in ten people. Abdominal pain, bloating, and altered bowel habit affect patients' quality of life substantially and can force them to take days off work. Low-dose amitriptyline is recommended as a treatment option for people who have persistent, troublesome IBS symptoms. It is thought to work at low doses in IBS because it has pain-relieving properties and changes bowel activity. However, there have been no large studies done in primary care to test whether or not it works.
The study, known as ATLANTIS (Amitriptyline at low-dose and titrated for IBS as second-line treatment) is funded by the National Institute for Health Research (NIHR), and will recruit over 500 people with IBS, who will receive either amitriptyline or a placebo tablet for at least six months. Participants will be recruited from general practices across three hubs within the South West of England, the South and Yorkshire.
Alexander Ford, Professor of Gastroenterology at the University of Leeds, Honorary Consultant Gastroenterologist at Leeds Teaching Hospitals NHS Trust and co-chief investigator, explained: "This is an incredibly exciting study. Tricyclic antidepressants have been used, at low dose, for the treatment of IBS in hospitals for many years, but their effectiveness in primary care is unknown. Ours will be the first large study to examine whether they work in this setting. The work is therefore of considerable importance for people living with IBS, their families, the NHS, and society as a whole."
Dr Matthew Ridd, a GP and Reader in Primary Care Research at the Centre for Academic Primary Care at the University of Bristol and principal investigator, said: "We are delighted to be collaborating with local GP surgeries on this important study investigating the effects of amitriptyline for people with IBS, which has the potential to provide significant patient benefit."

To take part in the ATLANTIS study, or for more information, please contact Amy Herbert on tel (0117) 331 4554 or email atlantis-study@bristol.ac.uk
Further information
About the Centre for Academic Primary Care, University of Bristol
The Centre for Academic Primary Care (CAPC) at the University of Bristol is a leading centre for primary care research in the UK, one of nine forming the NIHR School for Primary Care Research. It sits within Bristol Medical School, an internationally recognised centre of excellence for population health research and teaching. Follow us on Twitter: @capcbristol.
About the NIHR
The National Institute for Health Research (NIHR) is the nation's largest funder of health and care research. The NIHR:
funds, supports and delivers high quality research that benefits the NHS, public health and social care
engages and involves patients, carers and the public in order to improve the reach, quality and impact of research
attracts, trains and supports the best researchers to tackle the complex health and care challenges of the future
invests in world-class infrastructure and a skilled delivery workforce to translate discoveries into improved treatments and services
partners with other public funders, charities and industry to maximise the value of research to patients and the economy.
The NIHR was established in 2006 to improve the health and wealth of the nation through research, and is funded by the Department of Health and Social Care. In addition to its national role, the NIHR supports applied health research for the direct and primary benefit of people in low- and middle-income countries, using UK aid from the UK government.
This work uses data provided by patients and collected by the NHS as part of their care and support and would not have been possible without access to this data. The NIHR recognises and values the role of patient data, securely accessed and stored, both in underpinning and leading to improvements in research and care. www.nihr.ac.uk/patientdata.