View all news
One in a Million study successfully completes recruitment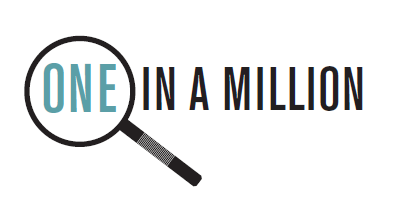 6 May 2015
The One in a Million study, a project that aims to collect information about consultations in general practice, has successfully recorded more than 320 patient consultations.
Around one million primary care consultations happen in the UK every day, addressing multiple and often complex problems. Despite this, consultation studies are uncommon. Challenges include perceived difficulties in recording consultation activities, recruiting participants, disruption of work-flow, data protection issues and costs associated with data collection and storage.
The aim of the One in a Million study is to establish whether it is possible to recruit a representative sample of patient consultations and linked data, gaining consent for a wide range of future unspecified purposes.
The study involved 12 diverse primary care practices across the Bristol area. Self-selecting GPs from each practice were asked to video-recorded up to 20 consecutive patient consultations over one to two days.
More than 425 eligible adult patients were approached in the waiting room by a study researcher and invited to participate. Those who lacked capacity to consent, were non-English speaking, or were consulting on behalf of a third party were excluded.
GP and patient (pre- and post-consultation) surveys were completed including 12 different measures. A follow-up patient survey was sent at 10 days and medical record data extracted at three months post index consultation.
Between September 2014-April 2015, 329 consultations with 23 GPs were successfully recorded (309 video, 20 audio), with an overall patient consent rate of 78.4%. 13 doctors were working in areas of low deprivation as measured by IMD scores, and 10 in areas of high deprivation.
Patients were given a list of options around re-use of data. The majority (90%, n=296) consented to use by 'other researchers, subject to specific ethical approval'. 89% (n=293) consented to use 'for development of medical and research training materials'.
"We found that most patients are willing to allow consultations to be video-recorded, and with very few exceptions, are also willing to allow recordings and linked data to be stored in a national data archive for future use by bona fide researchers," said lead researcher Rebecca Barnes, from the University of Bristol's Centre for Acacemic Primary Care who carried out the research together with her colleague Dr Marcus Jepson. "Our next step is to log the content of the consultations to enable the consultations data to be searchable and prepare the full dataset for archiving."