View all news
Researchers make recommendations on how the UK can improve cancer diagnosis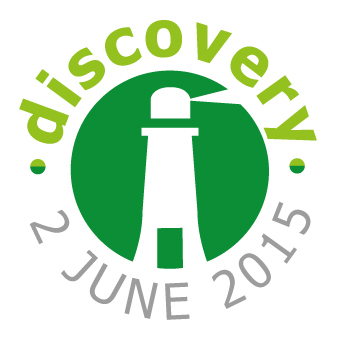 2 June 2015
After five years of research involving cancer diagnosis experts from six UK universities, researchers have made a number of recommendations on how the UK can improve the early diagnosis of cancer.
At an event taking place in London today [2 June] researchers will be presenting their findings from the Discovery Programme, a collaboration between the Universities of Bristol, Cambridge, Bangor, Durham, Oxford, Exeter and Bristol NHS Clinical Commissioning Group.
The Discovery Programme, which was funded by the National Institute for Health Research (NIHR), encompassed several studies that looked at different aspects of the patient journey to a cancer diagnosis. These have shown that the UK can improve cancer diagnosis in several ways including by:
Improving patient awareness campaigns – the findings of the SYMPTOM Study can be used to target the concerns and barriers that prevent people going to see their GP early. Timely cancer diagnosis enables timely treatment and improves patient outcomes.


Bringing patients into the decision making process when GPs are considering investigation for possible cancer – listen to their views and explain risks, investigations and options. The PIVOT study found that patients often want to be tested at lower levels of risk than recommended by the National Institute for Health and Care Excellence (NICE).


Supplying GPs with data and decision support tools to give them the potential to be more proactive and cancer aware. Such tools can tell GPs the risk of cancer for particular symptoms and symptom combinations which can help decision making for them and their patients.
Dr Jon Banks, from the University of Bristol's Centre for Academic Primary Care is the Discovery Programme manager. He said: "Over the course of the five years we have published nearly 20 research papers, a number of which have been used by NICE to formulate its guidelines. While the Discovery Programme has now come to an end, we believe our work will have lasting impact."
Prof Willie Hamilton from the University of Exeter is the Discovery Programme lead. He added: "Cancer diagnosis is a crucial subject, with over 300,000 UK patients each year developing a cancer. In the UK we don't perform as well as we could: we know that patients could present quicker to primary care but there is also evidence that, for some, a number of visits are necessary before investigation for possible cancer is started. Some patients are diagnosed with cancer in A&E when symptoms and cancer have developed to a point where treatment is more difficult. We hope that our research will go some way to preventing this from happening and prevent hundreds of unnecessary deaths each year."
Further information
For more information about the event contact Nadya Anscombe, Communications Officer, Centre for Academic Primary Care (CAPC), tel 0117 331 4551 or 0117 331 4543, email nadya.anscombe@bristol.ac.uk or Jon Banks, email Jon.Banks@bristol.ac.uk
The Discovery programme is funded through a National Institute for Health Research (NIHR) Programme Grant for Applied Research (ref: RP-PG-0608-10045).
About the National Institute for Health Research
The National Institute for Health Research (NIHR) is funded by the Department of Health to improve the health and wealth of the nation through research. Since its establishment in April 2006, the NIHR has transformed research in the NHS. It has increased the volume of applied health research for the benefit of patients and the public, driven faster translation of basic science discoveries into tangible benefits for patients and the economy, and developed and supported the people who conduct and contribute to applied health research. The NIHR plays a key role in the Government's strategy for economic growth, attracting investment by the life-sciences industries through its world-class infrastructure for health research. Together, the NIHR people, programmes, centres of excellence and systems represent the most integrated health research system in the world. For further information, visit the NIHR website (www.nihr.ac.uk).