View all news
QECDT Science Busking at At Bristol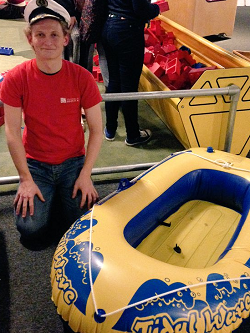 18 December 2015
Quantum Engineering CDT students brought some close-up science to the masses, at the after hours event hosted by At Bristol science museum.
Using carefully crafted demonstrations - ranging from a laser-pen microscope to a TV electrostatic generator - students captivated groups throughout the night with puzzles and discussions. The event forms part of the engagement and communication training completed by Quantum Engineering Students during their PhD programme. The training which is led by award-winning science communicator Nicholas Harrigan gives them a competitive edge in both academia and industry.
Further information
More information can be found here.