View all news
Professor Sir Michael Berry Awards in India and the USA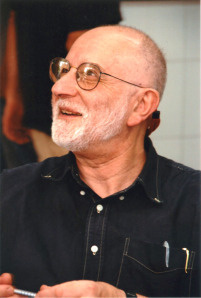 15 October 2013
Congratulations to Professor Sir Michael Berry, who was awarded a Doctor of Science at Hyderabad - and has also been selected to give the Richtmyer Memorial Lecture by the American Association of Physics Teachers
Professor Sir Michael Berry
Professor Sir Michael Berry was awarded a Doctor of Science degree Honoris Causa from the University of Hyderabad at its annual convocation ceremony in October.
Michael has also been selected to give the Richtmyer Memorial Lecture Award from the American Association of Physics Teachers. The lecture itself, and accompanying award, will be given in Orlando, Florida, in January 2014.
Professor Berry is recognized with the award 'for outstanding contributions to physics and effectively communicating those contributions to physics educators'.