View all news
Professor Popescu awarded Templeton Frontiers Program Visiting Research Chair at Perimeter Institute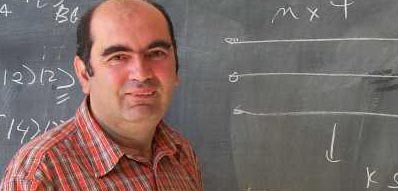 30 August 2013
Professor Sandu Popescu has been awarded the Templeton Frontiers Program Visiting Research Chair.
Professor Sandu Popescu
The Templeton Frontiers Distinguished Visiting Research Chair in Quantum Foundations has been awarded to Bristol's Professor Sandu Popescu by the Perimeter Institute for Theoretical Physics. Other recipients of the chairs are Professors Stephen Hawking of the University of Cambridge, and Gerard t'Hooft of the Spinoza Institute, Utrecht University.
Professor of Physics at the H H Wills Physics Laboratory at the University of Bristol, Professor Popescu is a member of the Bristol Quantum Information and Computation Group. He has made numerous contributions to quantum theory, ranging from the very fundamental, to the design of practical experiments (such as the first teleportation experiment), to patentable commercial applications. His investigations into the nature of quantum behaviour, with particular focus on quantum non-locality, led him to discover some of the central concepts in the emerging area of quantum information and computation.