View all news
Bristol COVID-19 experts to answer your questions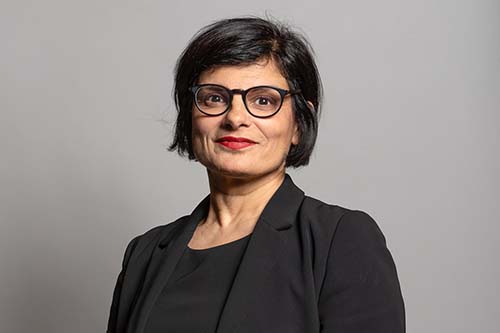 Press release issued: 4 November 2020
COVID-19 has had an enormous impact on nearly every aspect of our everyday lives. In response, researchers from the University of Bristol are working together and with partners around the world to understand the virus, develop a vaccine and help bring an end to the pandemic.
On Wednesday 11 November, from 6pm to 7pm, the University will host a special online panel event giving members of the public an opportunity to hear from some of Bristol's leading COVID-19 researchers.
The panel, chaired by Bristol West MP Thangam Debbonaire, will include:
The panel will discuss their research and answer questions in areas such as:
COVID-19 and risk
How does the virus cause disease and transmit from person to person? How does the virus effect different demographics? How accurate is COVID-19 modelling and can it help us chart a way through the crisis? Are there risks associated with COVID-19 vaccines? What is the risk of doing nothing?
COVID-19 and scepticism
How can we combat COVID-19 misinformation, encourage behavioural change and promote vaccination when the time comes?
Returning to 'normal life'
What progress has there been in developing a vaccine? How long does the second lockdown need to last to bring the R rate below 1? How can we safely live with the virus while it is in circulation?
Thangam Debbonaire, Member of Parliament for Bristol West, said: "The science of COVID-19 is changing fast, and there is a huge amount of information – and misinformation – out there.
"Because so many of my constituents have written to me about their health, wellbeing and livelihoods recently, and in light of England's second national lockdown, this timely event aims to give members of the public an opportunity to hear from some of the UK's most distinguished COVID-19 experts, learn about scientific viewpoints informing government policy, and ask the panel your questions. It promises to be a fascinating conversation."
A live stream of the event will be shown on this web page at 6pm on Wednesday 11 November.
You can submit a question in advance, and during the event, using Slido.
The event will be recorded and made available on the University's YouTube channel shortly afterwards.