View all news
'A culture of being committed to lasting change and improvement': Q&A with LLB student Lee Ling Chu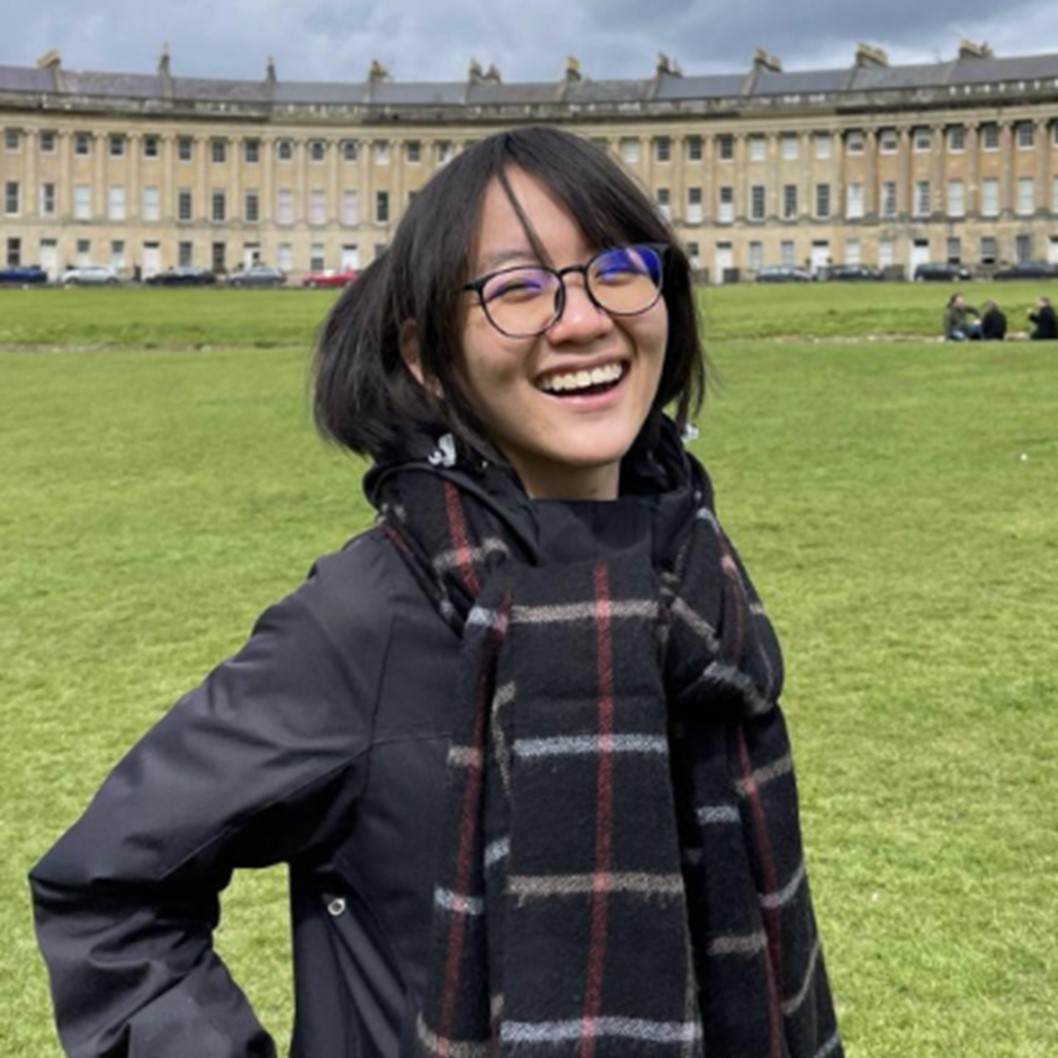 26 May 2022
Undergraduate Law student Lee Ling Chu was awarded the Outstanding PLUS Award for Wellbeing Champion - awarded to students who, through substantial and significant extra-curricular activities during their degree, improve the student experience or wellbeing of others in one's community or workplace. In this Q&A Lee Ling talks about her Outstanding PLUS Award activity, what motivated her to embark on her project, and what she finds most inspiring about her time at Bristol.
Why did you decide to study law at Bristol?
The University of Bristol Law School is well known for its relatively small seminar groups of about 10-20 students. This is especially important to me because I want to ensure that I will be able to ask questions during the class when it pops up in my head. It keeps me engaged with all the materials that I'm learning.
Furthermore, Bristol has the perfect combination of the hustle and bustle of a city and the quiet and peace of the countryside, which is my preferred environment to live in as a student.
What have you found most inspiring during your time at the University of Bristol?
I am most inspired by the University's culture of being committed to lasting change and improvements. I see it in my colleagues, staff I have worked with, SU officers, student leaders, and amongst our student community. Most of us work on projects and fight for a cause whose improvements we may never benefit from. Some may be paid to do it, but it is clear when one is planting just enough trees to earn a paycheck, and it is also apparent when one is planting trees in whose shade they will not get to sit. None is right nor wrong, but the latter inspires me during my time at the University.
Congratulations on winning the Outstanding PLUS Award! Tell us about your project
Thank you for the wishes - the project that I am working on as a BME Success Student Advocate under the belonging team is the Alternative Asians project.
This project aims to promote wellbeing and racial empowerment amongst East Asian students by launching a series of events.
The first event is called 'Navigating university as an East Asian student'. I conducted the first discussion group on topics like Sinophobia and racist encounters in Bristol while overseeing the marketing and operations for the event. After the event, 80% of the participants reported having a higher sense of belonging and feeling relieved to find a platform for them to discuss such issues, and one participant reported feeling more confident in their skills to identify racism in their daily life.
The second event is called the 'Welcoming the year of the tiger' event, and we managed to secure 119 sign-ups, making it the event with the highest number of participants amongst all other wellbeing events hosted by the BME Success Programme, with 57.7% of highly positive feedback from participants.
With that being said, these achievements are not just my efforts but the whole team, so this award is theirs, as much as mine.
What motivated you to do your Outstanding PLUS Award project?
Since the rise of Covid-19, reports of East Asian students experiencing discrimination have significantly increased in Bristol during the early months of the year 2021. This situation, combined with the challenges they face settling into a foreign culture and learning to be independent while battling loneliness at the same time, has led to the call for an increase in wellbeing support amongst this student community.
As one of the affected students, I strive to improve our situation by increasing awareness about the support services available, providing a platform for students to discuss 'taboo' topics and creating a sense of belonging for East Asian students. Thus, with this motivation, I jumped at the opportunity for this role and continue to feel motivated throughout my outstanding award activity.
This led to me advocating for the necessary improvements and additions of wellbeing support for the East Asian student community when I participated in the focus group discussion with the Student Experience Committee as a BME student advocate. I also voiced my support for the BAME Student Experience 2021 Research Report findings and further explained those findings with the real-life student experience shared by participants to me during the events above.
What are your plans for the future? Do you have any long-term goals?
Although my prior legal internship and mentorship experience are mainly in digital law and contract law, such as researching regulations regarding the contractual duties arising out of non-operating unilateral mistakes in cryptocurrency trading platforms and studying the GDPR compliance structure of companies in the ASI region, I aim to explore different areas of law this summer to get a more comprehensive picture of legal practice before graduation. That's my short term goal.
But in terms of long-term career goals, I have yet to decide on one yet. I am keeping my mind open to trying various opportunities. Be it to start a business catering to the ageing population or join the legal practice.
Ultimately, my long term life goal would be to live comfortably with ten cute and chunky rottweilers.
What advice would you give to new students starting out on their Law path at Bristol?
The right time to start is now; mastering the skills to legal research and writing skills early on leads to a smoother and better learning experience throughout your whole degree.
Further information
Booking is now open for our June undergraduate open days, taking place on Friday 17 June and Saturday 18 June: