View all news
Now Live: New Law School Research Review 'Shaping a Better World'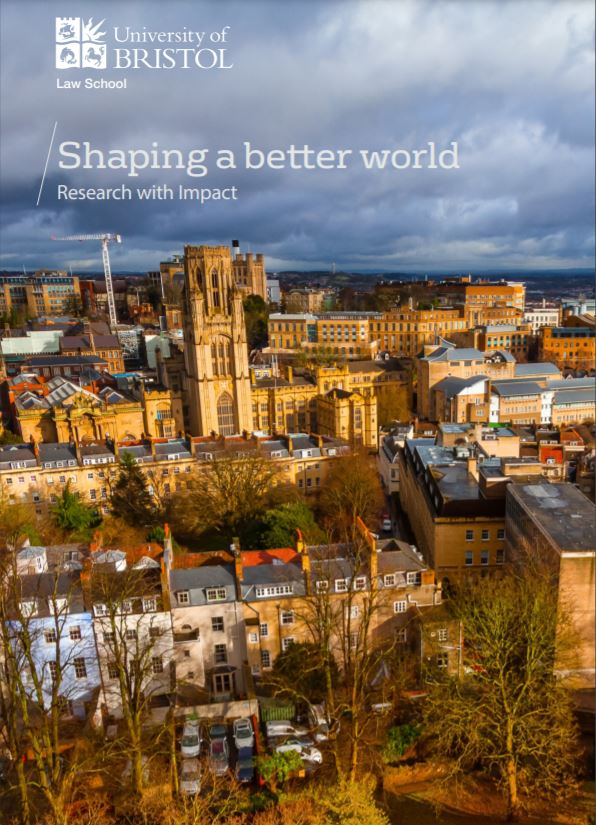 18 October 2021
The Law School's latest research review, 'Shaping a better world' is now live and available to view. The review highlights how the School is leading the way in some of the most innovative areas of legal research –and how that research is directly informing our curriculum and courses.
Recent growth has positioned the School well to respond, with impact, to the challenges of a rapidly-evolving world. The Law School Research Review showcases the diversity of research that Law School academics are involved in - and how they are collaborating within faculty, the university and beyond to deliver research that impacts lives and brings about social justice.
In particular, it celebrates the specialisms of our research centres and the significant expertise we now have with some of the largest cohorts of academics in the UK leading the way in fields of law such as health law, human rights law, international law and labour law – subjects that are popular with students around the globe.
The review features how we are:
- Reducing incidence of torture
- Protecting workers in a pandemic
- Influencing and shaping case law and legislation
- Thinking differently about family law
It also includes interviews with:
- Professor Michael Ford QC, alumnus and renowned employment barrister, on the court cases he is most proud of.
- Professor Sarah Green on her role as Commissioner for Commercial and Common Law on the implications of emerging tech on both law and society.
- Dr Clair Gammage, on her route from PhD student to Associate Professor in International Economic Law and how Brexit presented a platform for her research.
Finally, the review introduces the Centre for Global Law and Innovation. Launched last year its focus on legislating for a digital world is a key strategic priority for the School and, as with all Centres, a nurturing space in which its research students can flourish.
View or download your copy today and discover lots more - including links to interviews and films that illustrate what it's like to be part of a dynamic community of scholarship.