View all news
Law Clinic students shortlisted for Bristol Law Society's Best Law Student of the Year Award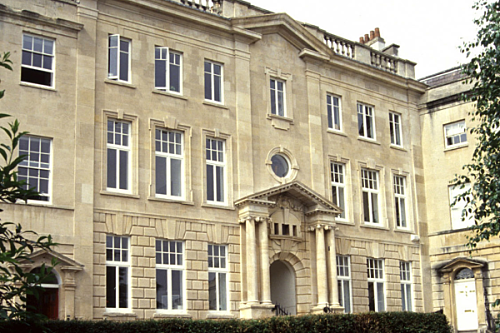 7 October 2021
Two University of Bristol Law Clinic students, Laura Meredith and Eleanor Lewis, have been jointly shortlisted for 'Best Law Student of the Year' within the 2021 Bristol Law Society Annual Awards Dinner, which recognises the excellence of the local legal profession.
The Best Law Student of the Year Award is awarded to a law student who has shown exceptional endeavour and commitment to their studies of the law and has achieved outstanding results in academia and/or extra-curricular activities.
Two University of Bristol Law Clinic Inquest Team members, final-year LLB Student Laura Meredith and recent law graduate Eleanor Lewis have been jointly shortlisted for the award. The winners will be announced at a prestigious awards ceremony on Thursday 14 October 2021 at the Bristol Law Society's Annual Awards Dinner, the Society's flagship event.
The Annual Awards Dinner celebrates the Bristol legal community's achievements and contributions towards the community, honouring those firms, teams and individuals that have shown leadership in innovation and progress towards shaping a more equal, diverse, inclusive and sustainable profession.
Law Clinic Director John Peake said: "This nomination recognises the strength and contribution of the University Law Clinic and its students.
"The Inquest Team was set up and is supervised by Sumayyah Malna and is one of just a handful in the UK. Sumayyah who has private practice experience of inquests was more aware than most of the difficulties families face because of the restrictions on funding for representation at inquests.
"The establishment of the inquest team offers an alternative to such families while also providing the students with an invaluable and inspirational opportunity."
View the full Annual Awards Dinner 2021 Shortlist on the Bristol Law Society website.
Further information
The University of Bristol Law Clinic provides students with an opportunity to gain real-life experience of law, offering free legal advice and support to members of the public under the supervision of Law School staff.