View all news
Celebrating law student achievements: International Internship Scholar Scheme winners 2020-21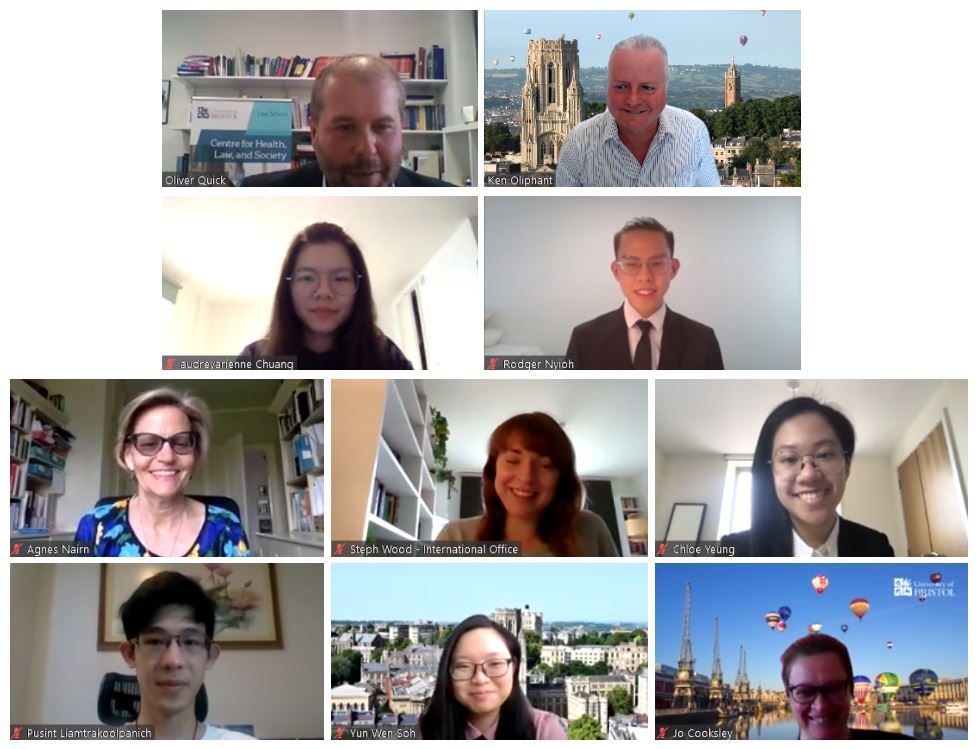 19 May 2021
The University of Bristol Law School celebrated the achievements of its international students participating in the International Internship Scholar Scheme of the academic year in a virtual Prize Giving Ceremony.
The Law School's International Internship Scholar Scheme offers international students the opportunity to receive recognition and a financial reward for legal-related work experience completed over one of the academic year's vacation periods in their home (or another overseas) country.
This year's prizes, kindly sponsored by Azim, Tunku Farik & Wong and the Law School, were awarded in an online prize giving ceremony held on 28 April, in recognition of the outstanding work of the Law School International Internship Scholars Scheme prize winners:
Chloe Yeung
Ronald Lee
Zhao Siyun
Isar Chan
Iman Anjarwalla
Pusint Liamtrakoolpanich
Yih Ann Tah
Yun Wen Soh
Rodger Nyioh
Audrey Chuang
On receipt of her award, Audrey Chuang said "I am delighted to be awarded the International Internship Scholar Scheme. Accomplishing tasks to a high standard and going the extra mile is very important to me. It is an honour to be recognised for my contributions. I am incredibly grateful to the school, sponsors and my mentors for allowing me to do what I love."
Yun Wen Soh said "I was absolutely delighted to receive this award and was shocked as I did not expect to win this for a second time! I am incredibly grateful to the law school for recognising the hard work I've put into honing my employability skills over the years through the IISS, especially since COVID-19 brought about new challenges which required me to adapt quickly to the new working norm during my internship."
Further information
The Law School International Internship Scholar Scheme supports overseas LLB and MA fee-paying students to undertake a summer internship in their home (or another overseas) country in acknowledgement that overseas students face particular challenges in securing UK internships.
Applications for the International Internship Scholar Scheme will reopen in October 2021.
Find out more about the Law School's work experience and mentoring opportunities on our careers and employability pages