View all news
'One of the most rewarding experiences I've ever had' Q&A with LLB student Nicole Hilton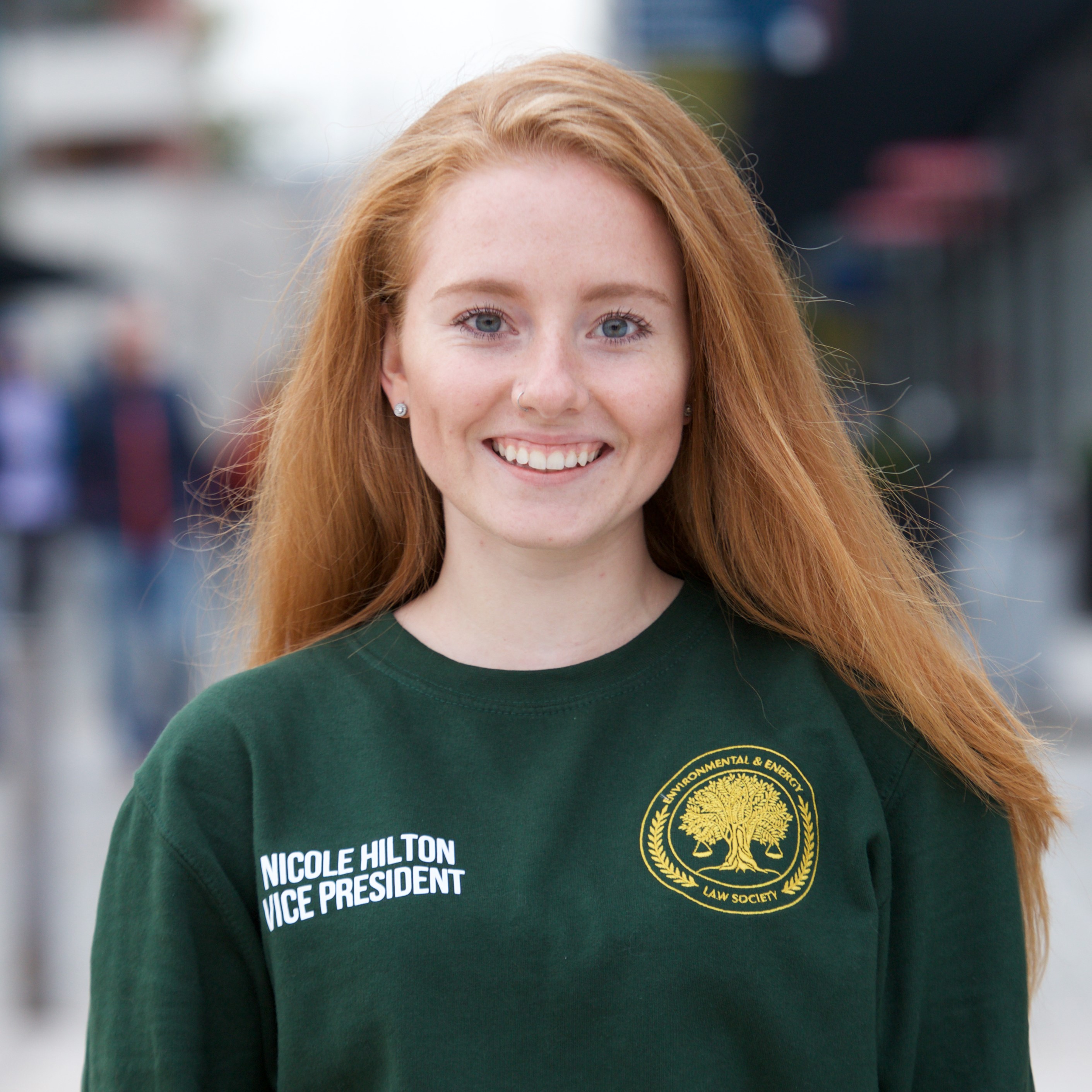 Press release issued: 18 June 2020
Ahead of our undergraduate virtual open day, we asked current LLB student, Nicole Hilton about what it's like studying law at Bristol, what opportunities she had to develop her passion in this subject and her plans to become a barrister.
What made you decide to apply to the Law LLB degree at Bristol?
I decided to apply to do my degree at Bristol because the Law School at the University ranked well academically and that student testimonials illustrated the challenging yet rewarding nature of the law degree. I am actually from the US and decided to move to Bristol for university because I loved the city, the people, and the academic rigour of the law degree. I originally wanted to live in London, but after visiting Bristol, I realised how safe and welcomed I felt in a city that was large enough to be exciting and entertaining yet small enough to make me feel at home.
What is your favourite part of the course?
My favourite part of the law course is the ability to cater your learning around your interests and challenge yourself through new and exciting avenues. In my second year, I was able to take modules like Roman Law and Evidence, which both challenged and motivated me in different ways. Then in third year, I studied Environmental Law, Rich Law Poor Law, Employment Law, and Legal History, which also allowed me to further explore my passions.
What is your favourite part about living in Bristol?
My favourite part of living in Bristol has to be the creativity and liveliness of the city. From my perspective, there are always new and exciting events happening, many cafes and restaurants to explore, and a general sense of pride amongst the people that live here. A lot of my friends and I agree that the moment we leave Bristol to go home for the holidays, we miss Bristol so much and just want to come back. There is a sense of belonging and comfort that Bristol gives me, which is so special. I am planning on living and working here after I graduate.
What advice would you give to prospective students?
Studying law at the University of Bristol was challenging, but one of the most rewarding experiences I have ever had. The University pushes its students to do their best and to help them to further their futures both in law and non-law careers. I attribute a lot of my employability skills to the opportunities that the University has provided me, and I am forever grateful. My advice to prospective students would be to start developing your passions before you come to University. Not only will this possibly help in an application, but it would also allow you to start participating in the many societies, modules, and activities that the University offers.
What extra-curricular activities were involved in?
During my time at University, I was involved in the Junior Common Room through my accommodation as the Events Representative. This was an amazing experience, and I met a lot of great people through this role. Also, I was the Careers Secretary for the Bar Society and the Co-Founding Vice-President at the Environmental and Energy Law Society (I recommend both societies if you are interested in the Bar or Environmental Law!). I also competed in debates with the Law Club and helped organise the Law Conference as the Speaker Liaison. These law societies and activities helped me to further my passions and assisted in building the foundations for my future career. Outside of law, I was a member of the Ice Skating Society and the tennis team. The University of Bristol has so much to offer, and these societies helped me to not only make life-long friends, but also to feel like I left a legacy at the University.
What do you plan to do once you graduate?
I want to be a barrister after I graduate. The University has helped me massively in achieving my goals by providing me with the opportunity to do a cross-examination exercise with real police officers, attend careers sessions tailored to the Bar and employability skills, and take modules that suit my interests. I am so thankful to the University for giving me such amazing opportunities!
Further information
If you have questions about our undergraduate law courses, join our next Undergraduate Virtual Open Day on Friday 26 June 2020.
Registration is free and you will have the opportunity to speak with law academics, our Law Employability Adviser plus a selection of current students, including Nicole.
Register your attendance here and find out how you can do more with law.