View all news
The Fallout: Supreme Court Ruling surrounding Brexit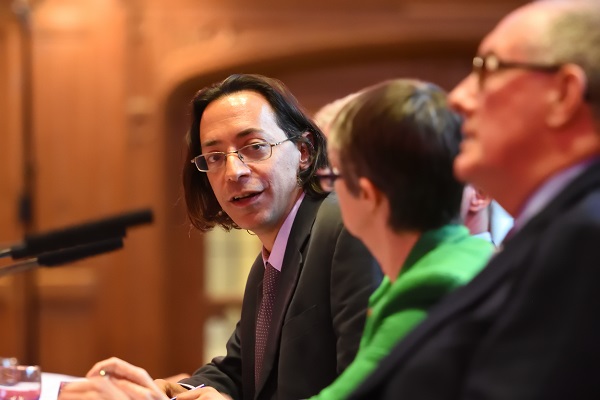 Press release issued: 2 October 2019
Following the Supreme Court Ruling that the prorogation of Parliament was unlawful on September 24th, heated debate quickly followed on Twitter and the media involving Law School Academics. To date our Brexperts have been quoted in 82 articles, reaching a total of 472,119,500 people.
The ruling certainly opened up fascinating discussion on Constitutional Law and the legal differences over interpreting the country's unwritten constitution. Delivering judgment, Lady Hale, president of the Supreme Court and previous Chancellor of the University of Bristol said: "The question arises in circumstances which have never arisen before and are unlikely to arise again."
In the immediate aftermath of the ruling, Robert Craig ( @RobertCraig3 ) commented on the BBC that he was 'absolutely gobsmacked' by the 11-nil ruling against the Government that Parliament was not in law prorogued.
Former First Parliamentary Counsel & ( @BristolUniLaw ) alumnus ( @sc_laws ) said the Supreme Court judgment had 'blown up the Constitution more or less as we know it. Introducing the law into politics is not a good idea.'
Professor Gavin Phillipson ( @Prof_Phillipson ) commented, 'Included This ruling amounts to a major rebalancing of power in our constitution: away from royal power - exercised in practice by the Prime Minister - and in favour of our democratically-elected Parliament.'
And, at the light hearted end of the spectrum Professor Phil Syrpis ( @syrpis ) weighed in with a bit of prorogation fun at the expense of the Brexit twitter commentariat.
Moving from Twitter to the mainstream media, our academics continued to be represented.
Robert Craig delved into the details and various options with: What happens after a Vote of No Confidence in the PM? A route map on the LSE Blog.
Professor Gavin Phillipson was quoted in The Telegraph's piece: 'Supreme court accused of 'judicial activism' in 'radical' judgment that curbs PM's constitutional powers.' [Paywall].
Eirik Bjorge, was quoted in The Guardian in the immediate aftermath of the judgement: "The court has shown that in extreme circumstances it is not afraid of policing the executive even in the middle of what used to be referred to as forbidden territory for judges: high policy and the royal prerogative."
Further information
When the UK voted to leave the EU it entered unchartered territory. With virtually no area of domestic law left untouched, our experts are on the frontline, helping shape the debate and providing opinion on the diverse legal implications of Brexit. Our regular Brexit Briefings, listed on the Brexit Centre homepage, provide highlights of our Brexit activity - key events, media engagement, blogs, and other opportunities for sharing and exchanging knowledge.