View all news
Professor John Coggon Contributes to Debate on the 'Nanny State' at the Scottish Parliament's Festival of Politics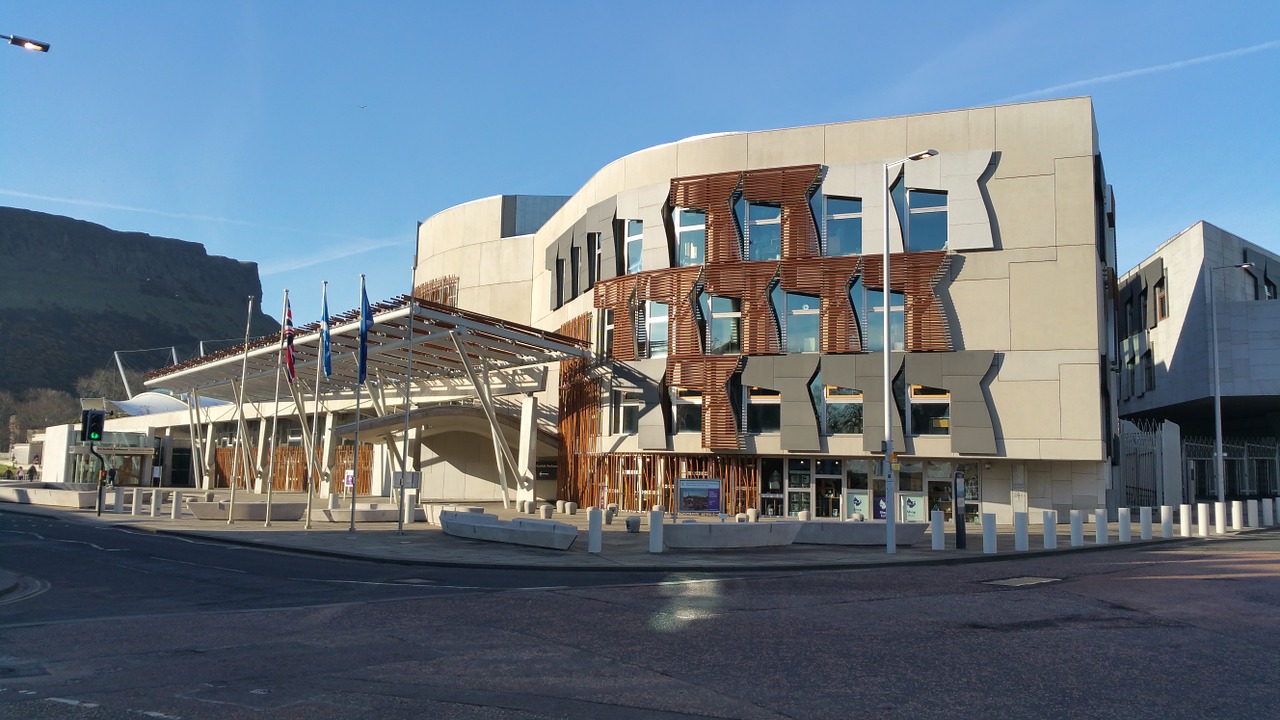 Press release issued: 14 October 2019
On Saturday 12th October, Professor John Coggon, a member of the Centre for Health, Law, and Society at the University of Bristol Law School, went to the Scottish Parliament to attend the Festival of Politics 2019, where he served as a panellist in a session exploring the question 'Nanny State or Saving Scottish Lives?'
Emma Harper MSP chaired the panel, which included Professor Coggon, who was previously commissioned by the UK Faculty of Public Health to write a report on 'The Nanny State Debate', Professor Linda Bauld, Chair of Public Health at the Usher Institute at the University of Edinburgh, Dr Iain Kennedy, a consultant in public health medicine and representative of the British Medical Association Scotland Council, and Pennie Taylor, a freelance health journalist and broadcaster. At the heart of their discussion was the question of whether laws designed to promote healthier lives—for example through legislative strategies on obesity or tobacco—unacceptably infringe people's rights.
The panel discussion began by critiquing the term 'nanny state' itself, recognising it as a slur used in public and political debates on health law and policy. At its core, it is applied to laws being used coercively to protect people's own health and welfare; a phenomenon that philosophers call 'hard paternalism'. However, it is often used as a derogatory characterisation of health policies more generally. The tensions, complexities, and social and political challenges raised under the shadow of 'nanny state' accusations were then explored with reference to questions including vaccination policy, e-cigarettes, and minimum pricing on sales of alcohol.
The Festival of Politics is a participative event, and the session provoked a fascinating discussion between audience members and the panel. Contributions included critical challenges to the gendered framing promoted by the terms 'nanny' and 'paternalism', and the damaging consequences of this. Questions were also raised about the role—and potentially harmful consequences—of legal interventions in relation to matters such as the fluoridation of public water supplies or the provision of vaccines. Comments also reinforced the profound problems of social injustice that are represented by stark health inequalities, and in particular the ways that these are compounded by harmful commercial practices.
Further information
John Coggon was appointed to a Chair in Law at the University of Bristol Law School in August 2016, having previously worked at the Universities of Southampton and Manchester. His primary areas of expertise are in Health Law and Policy, with particular points of focus in Public and Global Health Ethics and Law, and Mental Capacity Law. He is also a member of the Centre for Health, Law and Society.