View all news
Law School celebrates Pro Bono Week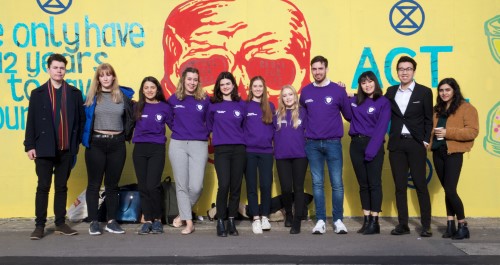 Press release issued: 4 November 2019
This week is National Pro Bono Week and we're celebrating our fantastic student volunteers each day with a video and Question and Answer session.
Our student interviews will explain more about the different areas within the clinic and what they do:
Keep an eye out for upcoming Q&As and videos this week!
Further information
Pro Bono Week is an annual occasion to recognise and celebrate the valuable voluntary contributions of lawyers giving free legal aid to those in need. Find out more about pro bono opportunities at the University of Bristol Law School:
The Law Clinic provides students with an opportunity to gain real-life experience of law, offering free legal advice and support to members of the public under the supervision of Law School staff.
The Human Rights Implementation Centre (HRIC) offers through its Human Rights Law Clinic the unique opportunity for students to work with international, regional and national organisations engaged in the promotion and protection of human rights law.
Follow us @bristolunilaw on Twitter, Facebook, YouTube and Instagram.