View all news
Q&A night opens up interest in the Law Clinic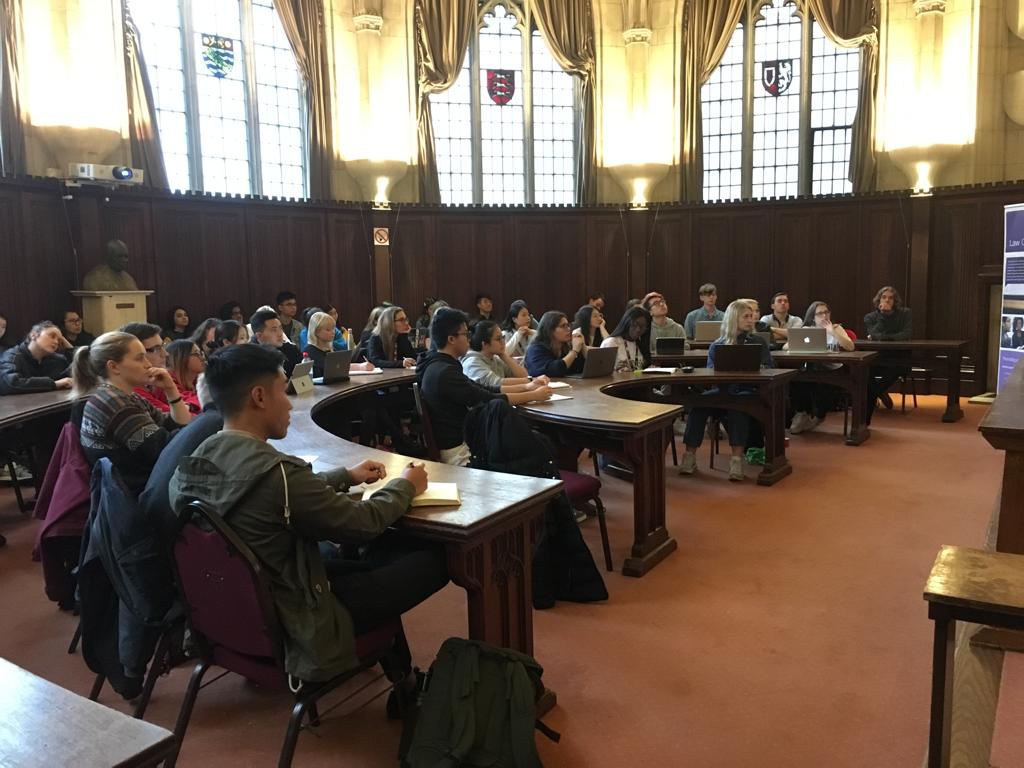 Press release issued: 11 November 2019
Samantha Cheong, Law Clinic General Secretary, reports on last month's Q&A for interested students.
The Law Clinic kickstarted the academic year with a Q&A Night, held on the 4 October at the Old Council Chamber. Having just opened applications for new member recruits, the Q&A served as an info-session to give interested students a better picture of the Clinic's work and its people. Since the bulk of what the clinic does is case work, a few committee members talked about experiences working on their respective cases.
The committee also introduced the other opportunities available at the Law Clinic including Community Law and Outreach. The focus on Community Law is public legal education, achieved by a collaboration between those with legal expertise and the education sector. Outreach, on the other hand, mainly involves drop-in legal advice sessions at a number of partner organizations such as CLIC Sargent, Bristol Mind and Bristol Drugs Project. We hope that the presentation on these opportunities have encouraged students to apply, knowing that the Clinic has more to offer beyond just case work.
To clear any doubts regarding the application process, the Training and Recruitment Manager went through what had to be done in order to submit an application, as well as a guideline of how the applications would be assessed. Students were also informed of the respective trainings they would have to attend, if they were to be accepted into the Law Clinic.
When the presentation aspect of the night was over, we left the floor open to anyone who had further questions. It was great to see many students asking questions that demonstrated interest in the clinic's work, as enthusiasm and passion tend to be qualities of a good addition to the Clinic. Once the formal Q&A was over, students could help themselves to drinks and mingle around with one another, as well as committee members.
We are so grateful for the amazing turnout, and hopefully everyone had a good time at our Q&A Night!
Further information
The Law Clinic provides students with an opportunity to gain real-life experience of law, offering free legal advice and support to members of the public under the supervision of Law School staff.