View all news
Q & A with Teaching Assistant Kathryn Allinson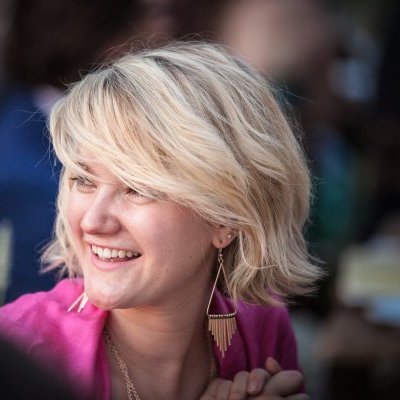 Press release issued: 25 September 2019
In this Q & A for new staff we caught up with Kathryn Allinson who joins the Law School as a Teaching Associate. Kathryn completed her PhD at Queen Mary University in London as well as teaching undergraduate public law. Previously she had worked with charities such as Reprieve on Guantanamo Bay cases and WaterAid as Strategic Planning Manager.
Where were you working prior to joining the Law School? What was your role there?
Prior to joining the law school, I was completing my PhD in state responsibility for causing displacement at Queen Mary University of London. I was lucky enough to teach undergraduate public law and on the LLM programmes in human rights and migration. I was also a research assistant on a project looking at ensuring human rights are integrated into the newly negotiated Global Compact on Migration. This meant I was involved in drafting reports and advisory papers to feed into the Compact's development at the UN level – it was an amazing opportunity to see how UN negotiations really happen and the balancing between State interests and broader policy issues.
Before my PhD, I worked for 6 years in non-governmental organisations. Firstly, at a legal action charity called Reprieve, where I was a researcher on cases of people being held on death row or imprisoned in Guantanamo Bay. I worked on some fascinating cases and learnt so much in my time there. This only solidified my interest in the role of the law to ensure the protection of people from the over-reaching of State power and the necessity of upholding the rule of law. From Reprieve, I moved into international development working at a charity called WaterAid. I worked in a variety of roles but ultimately was the Strategic Planning Manager, guiding the development of our programme work and helping the organisation make decisions on how to have the best impact. It was a varied and exciting role that helped me develop lots of practical and project management skills. I think having a varied career early on equips you with a diversity of skills that is invaluable – and, hopefully, I'll have lots of experience to share with students!
What was it about Bristol and the Law School that encouraged you to apply for a role here?
I completed a visiting fellowship in the law school last year and fell in love with the city and the people. The law school had such a supportive and friendly atmosphere. The PGRs were a real community and the integrated so much with the staff, I thought it would be a wonderful place to work. I also knew what a prestigious school it was, so, when a Teaching Associate role came up, I was keen to be a part of the school and teach the students who I knew would be brilliant and passionate.
What do you hope to achieve in your role as Teaching Associate?
I am hoping to, firstly, support my personal tutees through their first year of law school and ensure they get the most out of what Bristol University has to offer, from an academic, personal development and extracurricular perspective! Secondly, to encourage passion in my students for the topics I will be teaching them – I have three subjects I am teaching so it's diverse but I love discussing the law with students, developing the skills they need to interrogate it's logic, the logic of judges and how to apply that to the weird and wonderful problem questions they are set!
Where and what subjects did you study as a student?
As a student I studied politics and philosophy at Durham University. I always knew I wanted to study law eventually but loved these subjects. So, as a compromise, I decided to ground my studies in law in political philosophy. The course at Durham meant I could focus on broader ethical issues underlying politics and how this plays out in philosophical discussions. I found this a useful foundation for studying law – both from understanding the underlying tenants of the legal framework but also for developing the analytical skills to question that framework. I think this is why I could never be a practising lawyer – I spend too much time asking if the legal framework is a good one to ever practise it!
After my undergraduate degree, I worked full-time and studied my General Diploma in Law part-time, then went on to complete my LLM in International Human Rights Law, also part-time. When all that was done, I went on a road trip around the US to recover!
Finally, what advice would you give a student starting out this week?
Go to as many of the welcome week fairs and events as possible - find out what the university has to offer and get involved in something new. It is the best way to meet new people and find new passions! University is a lot about study but it's also about working out what you want to do next and what you are interested in. Not everything will become a lifelong hobby but you might meet people who'll be friends for life. (I took up rowing in my freshers' week and although it only lasted 2 months the people I met in that time are still amongst my best friends). Have an extracurricular activity you love is also a great way to relax when work is getting tough.
And secondly, ask questions and ask for help! If you don't understand something, ask someone and if you are feeling overwhelmed speak to your personal tutor or the wellness advisors. We are here to help and know what it's like to get used to new systems and places, and how daunting the first weeks of university are – we've all been there. So please, come and speak to us if you need to.