View all news
HRIC News: 'In memory of Med Kaggwa'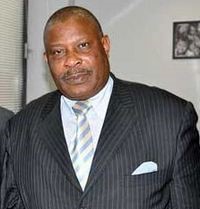 28 November 2019
One of Uganda's most prominent human rights defenders, Med Kaggwa, passed away last week, aged 64.
Staff at the Human Rights Implementation Centre learnt with great sadness of the passing of Med Kaggwa.
Having worked with him for many years in his capacity as Commissioner of the African Commission on Human and Peoples' Rights and Chairperson of the Uganda Human Rights Commission, we can testify to his immense experience in human rights law and his friendliness and approachability.
He will be greatly missed and we send our thoughts to his family and colleagues at this difficult time.